Extra! Extra! Communique Quilt Top Complete!
I may have used affiliate links for some of the items in this post. Using an affiliate link to purchase an item won't cost you any more money, but I may receive payment if you click on a link and make a purchase. For more information, visit the disclosures page.
After a previous "finish" of a throw sized quilt from my Communique fabric panel, I decided that the quilt looked so nice that I really wanted a larger quilt that I could use on the bed. After all, I have a dozen or so throw sized quilts already. Why not make something that I could use on the bed.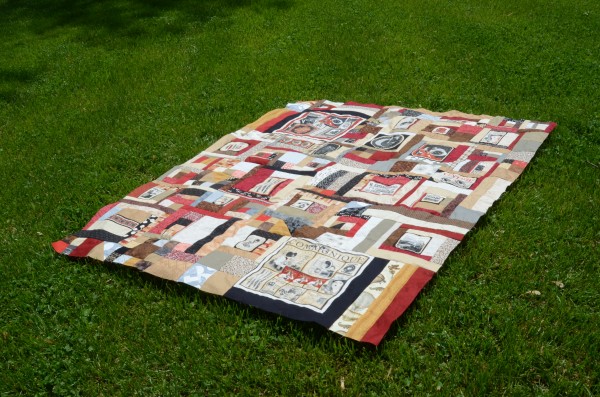 So I set about drawing an expansion of the quilt from my finished 54×72 quilt into a king size bed quilt of 102×96.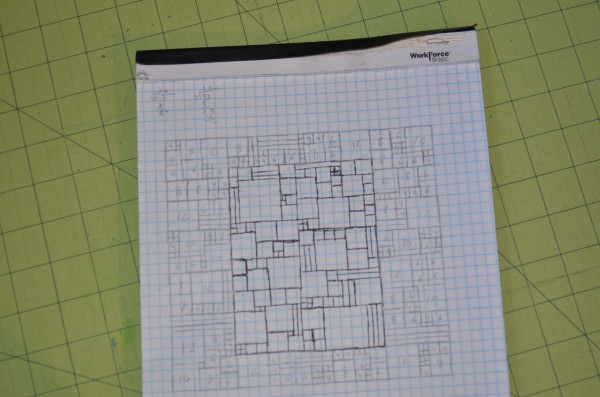 And with the expansion figured out, I started piecing. First I added the sections directly above and below the original quilt top. Mouse was pleased with the extra fabric.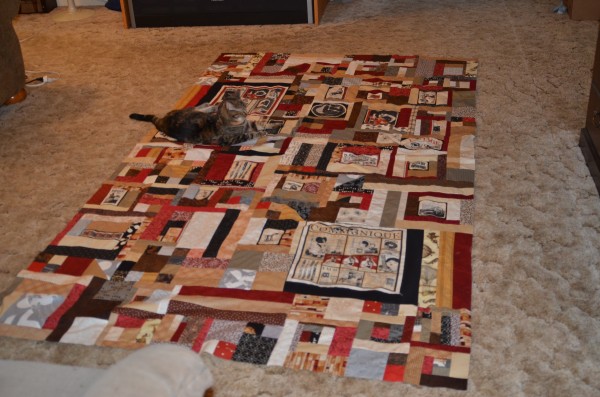 From there, I spent about 2 weeks piecing the two side panels.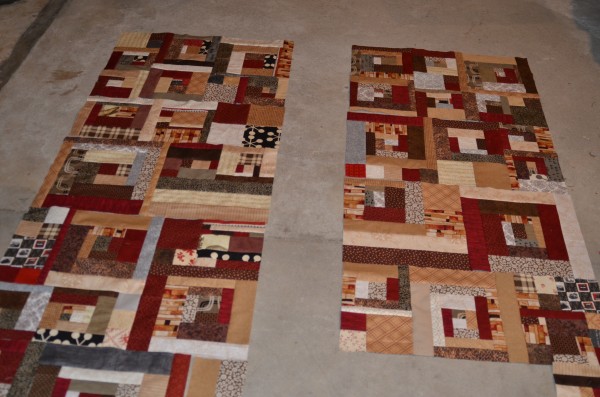 I got them finished and sewn on this weekend.  And the final quilt top is huge! It takes up entire living room floor.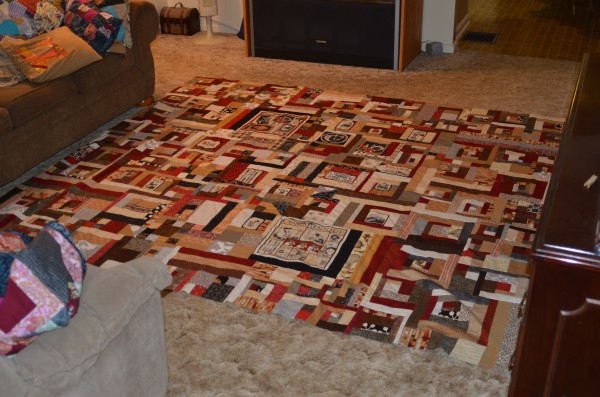 I'm pretty happy with how the top came out. Now I just have to decide what to do for backing.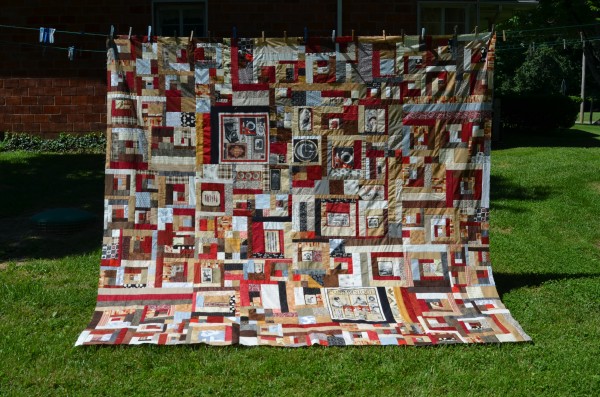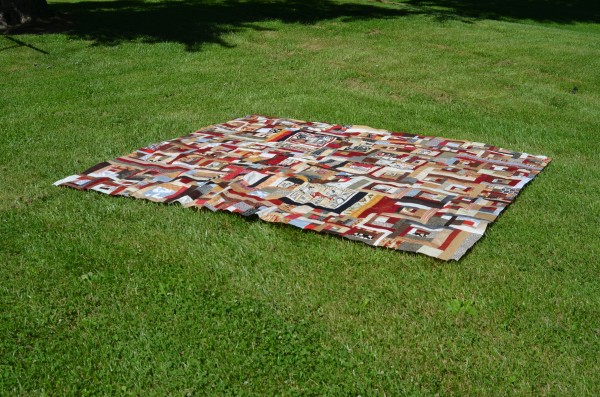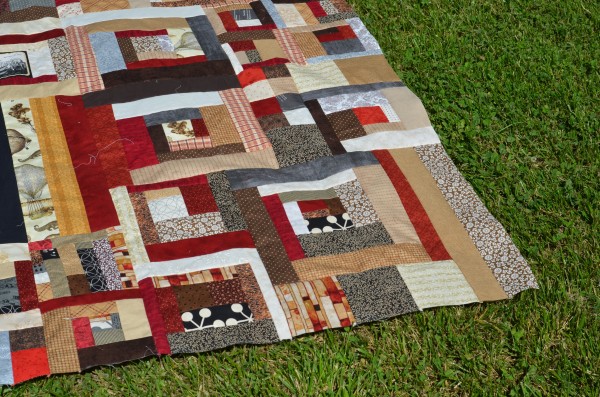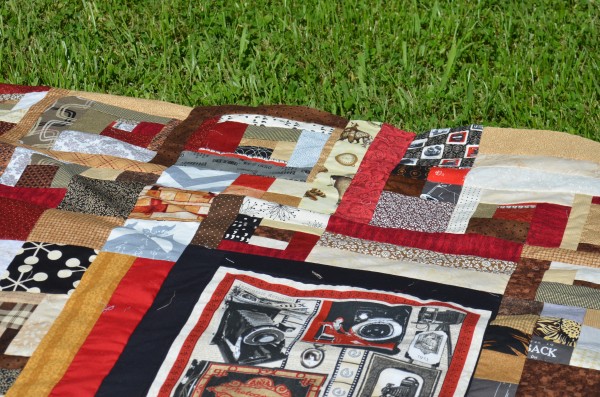 Sharing over at:
Take-A-Look Tuesday at Sugar Bee Crafts
Fabric Tuesday at Quilt Story
Tuesday Archives at Val's Quilt Studio
TGIFF - Finally Finished Friday
I Quilt at Pretty Bobbins