Works (not) in Progress
I may have used affiliate links for some of the items in this post. Using an affiliate link to purchase an item won't cost you any more money, but I may receive payment if you click on a link and make a purchase. For more information, visit the disclosures page.
We interrupt this regularly scheduled Works in Progress post to share with you how my projects did in open class at the fair. (Mostly because it's fair week so I've done ZERO sewing since my last update.) I entered 3 quilts in open class this year, one in each of the categories I had a quilt for: machine quilted by me, machine quilted by someone else, and tied.
For the machine quilted by me category, I entered my Half Moon Colorist quilt.  It got 2nd place in the category with notes that  I should have added some sort of quilting to the colored circles to help the quilt lay flat, and that I should hand stitch my binding.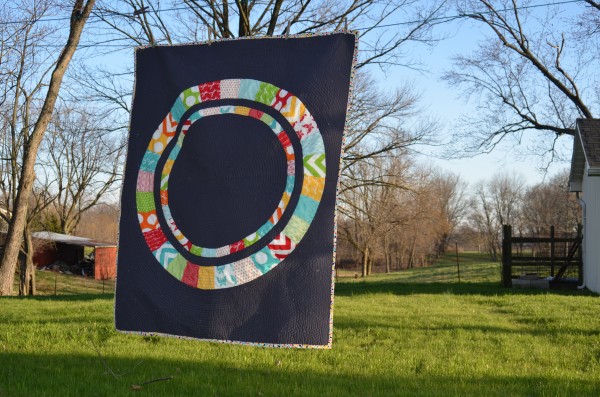 The quilt I entered in the Machine Quilted by Someone Else category was my Fiery Labyrinth quilt. Unfortunately, it didn't place, but there were a lot of nice quilts in that category and I still love my quilt.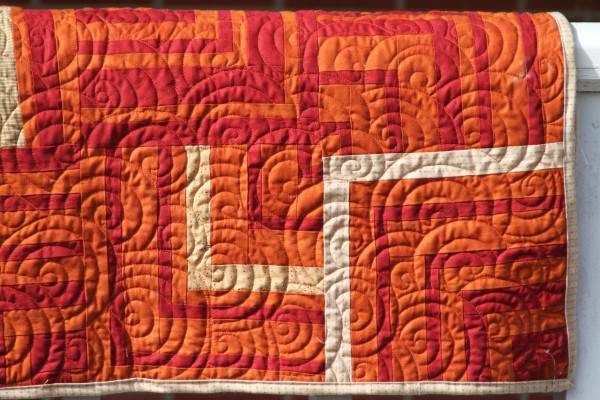 The final category I entered was the tied quilt category. That's where I entered my Steampunk Crazy Quilt. I'm happy to say that it got 1st place in the category and the only major note was that I should have done my binding differently to keep it from being so wavy. Perhaps I should take these binding notes to heart and get over my impatience and hand finish my bindings.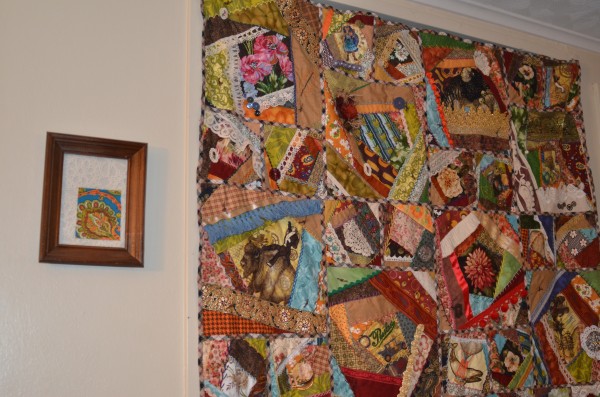 With the helpful notes, I hope to do even better next year, though I doubt my work will match that of the Best of Show. This year's best of show was amazing. It was a hand appliqued and hand quilted piece done in batiks that had the best points I've ever seen on an applique quilt.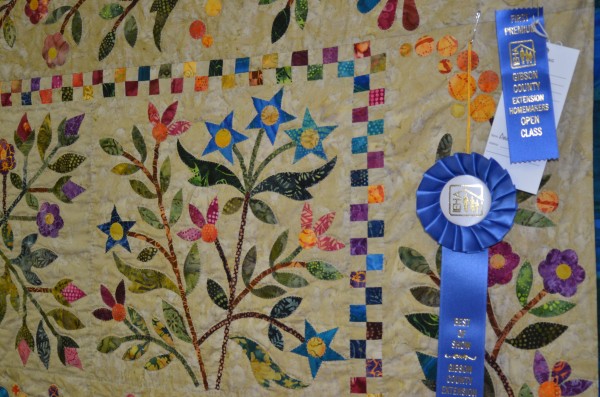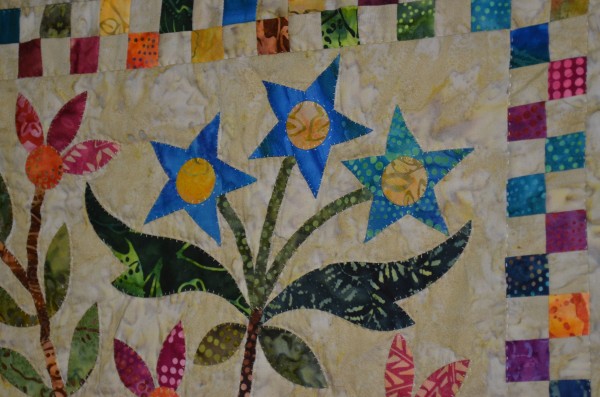 Have you ever entered your quilts in a show? How did they do? Did you find the judges criticism to be helpful?
Sharing over at:
WIP Wednesday at Freshly Pieced
Let's Bee Social at Sew Fresh Quilts