My First Woven Tee
I may have used affiliate links for some of the items in this post. Using an affiliate link to purchase an item won't cost you any more money, but I may receive payment if you click on a link and make a purchase. For more information, visit the disclosures page.
I recently picked up a copy of the Scout Tee pattern from Grainline Studio and made my first woven tee. I love how simple it was to put together, even if I did make my version more complicated by picking a wool coating that needed to be lined. But, hey, it will make a great layering and transitional piece for fall/winter.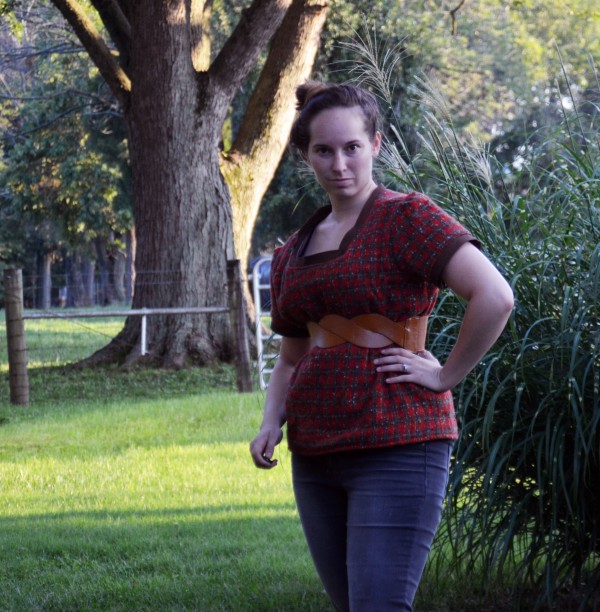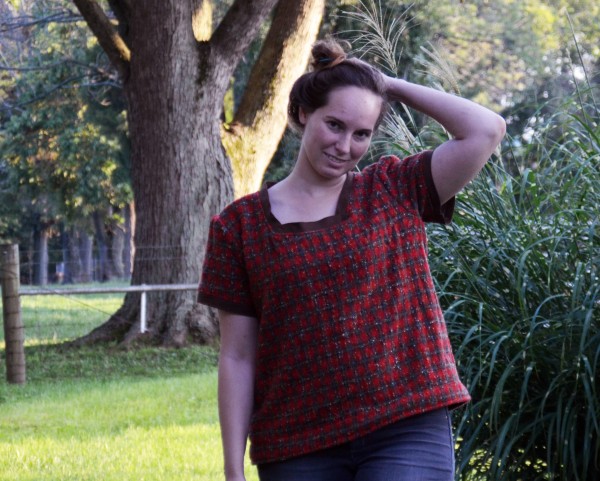 I've decided that my next version of the tee will need to be taken in to a smaller size at the top. My hips are wide enough that I want to keep that width at the bottom, but the neckline was a little wider than I wanted and I had quite a lot of extra fabric around my chest, so I'll be making some small alterations. Fortunately, since this is a print at home pattern, it will be an easy process to reprint and make those changes to my cut pattern.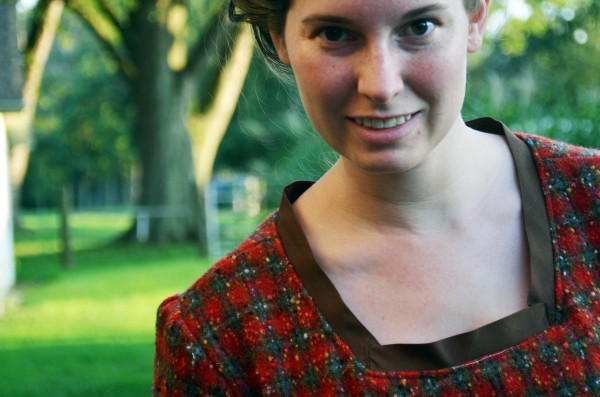 Do you make clothes for yourself? What type of adjustments do you usually make to a standard pattern?
Sharing over at:
Sew Darn Crafty at Sew Many Ways
Made by You Monday at Skip to My Lou
Monday Handmade at Judy's Handmade Creations
Inspiration Monday at I Should be Mopping the Floor
Take-a-Look Tuesday at Sugar Bee Crafts
Fabric Tuesday at Quilt Story
TGIFF at Quilt Story
Thread-Filled Thursdays at Houseful of Nicholes