Blogger's Quilt Festival – Scrappy Quilt Entry
I may have used affiliate links for some of the items in this post. Using an affiliate link to purchase an item won't cost you any more money, but I may receive payment if you click on a link and make a purchase. For more information, visit the disclosures page.
I'm super excited to be participating in my 2nd Blogger's Quilt Festival. This year I've decided to enter my Christmas Crazy Quilt in the scrappy quilt category.  I absolutely love this quilt. It's got a fabulous vintage Christmas feel.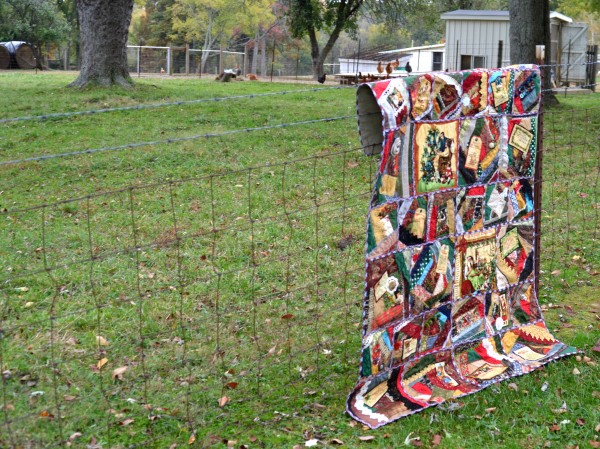 That vintage feel, started with my discovery of the Christmas Emporium fabric panel from Wilmington Prints. To make sure that my quilt had a cohesive look, I made sure to pull a few other prints from the line, but the majority of the fabrics were part of my stash.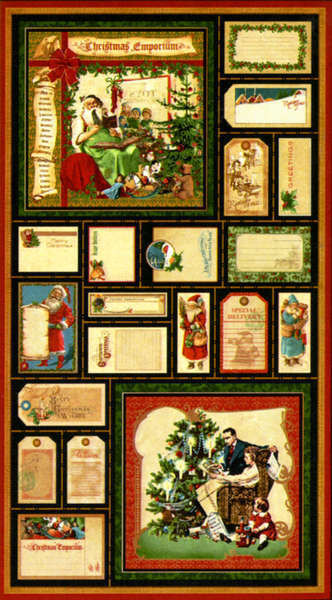 For the layout of the quilt, I started with a plan for a quilt measuring 48×72 inches. That is the size that works best to hang over the large brick block window in my living room. From there I chose a simple layout comprised on 12-inch and 8-inch blocks in alternating rows. I particularly like this simple design because it doesn't distract from all of the movement in the quilt blocks themselves.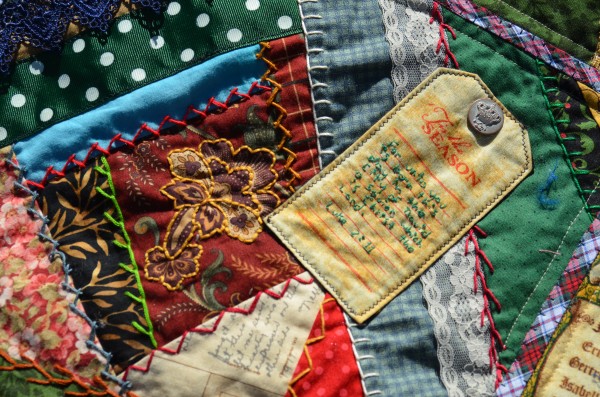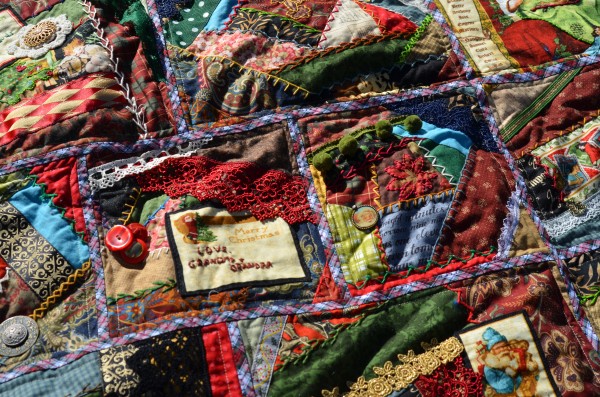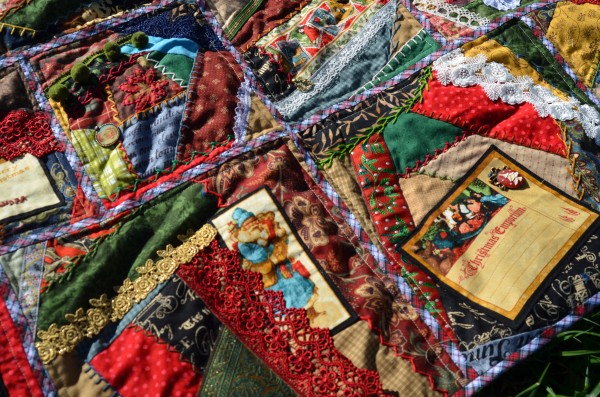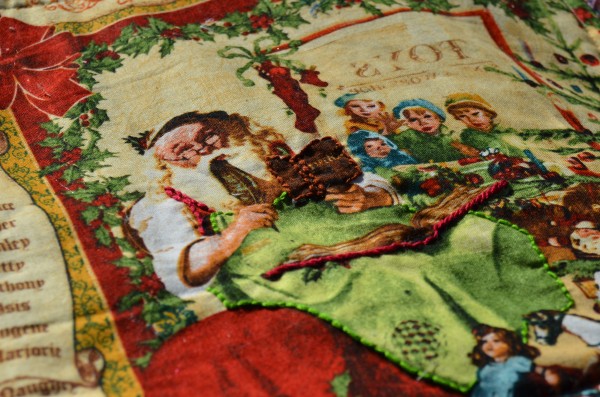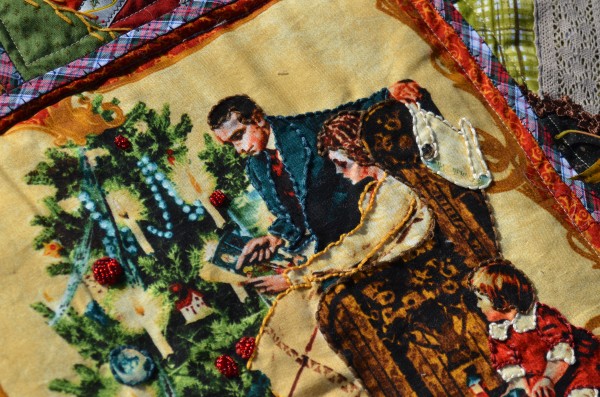 I actually started this quilt in the fall of 2013, just after I finished my Steampunk Crazy Quilt. The quilt didn't get finished before the Christmas holiday, so I decided to take a break from it. I got it back out in the early part of August, and finally finished up the quilt early in October. And, I'm so excited to have the quilt done for this Christmas.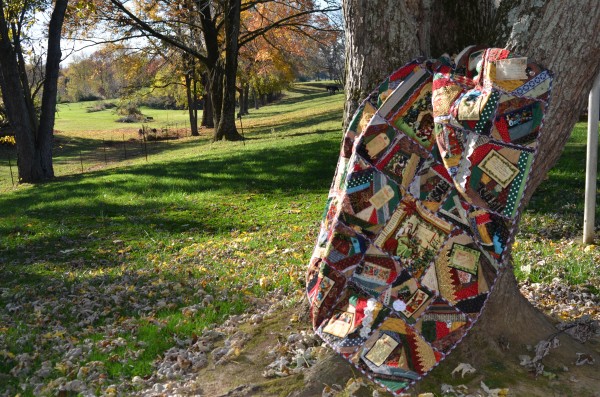 Thanks so much for stopping by to see my quilt! I'd love for you to vote for it as one of your favorites in the Scrappy Quilt category. And while, you're at it, be sure to check out some of the other amazing quilts in this fun online quilt show.
Want to vote? Head on over to the Scrappy Quilt category page over at Amy's Creative Side. To cast your vote, simply click the heart on the upper left corner of the the entry you want to vote for!
Sharing over at: 
Bloggers Quilt Festival at Amy's Creative Side
Inspiration Monday at I Should Be Mopping the Floor
Made By You Monday at Skip to My Lou
Take-a-Look Tuesday at Sugar Bee Crafts
Fabric Tuesday at Quilt Story
Finish It Up Friday at Crazy Mom Quilts