Anna's Crazy Christmas Blocks – A Progress Post
I may have used affiliate links for some of the items in this post. Using an affiliate link to purchase an item won't cost you any more money, but I may receive payment if you click on a link and make a purchase. For more information, visit the disclosures page.
It looks like I am a bad influence on Anna. I've convinced her to try her hand an making crazy patch blocks, and I have to say that I am impressed with her progress so far. Her blocks remind me a lot of the ones in my first crazy quilt. She told me that I didn't need to share them with you, but I think they are fabulous and you need to see them.
The blocks she's made so far use the fussy cut fabric from Alexander Henry's OOP "Los Santos" fabric in the tan colorway. It's really quite lovely, and the perfect sort of fabric for focus fabric centers.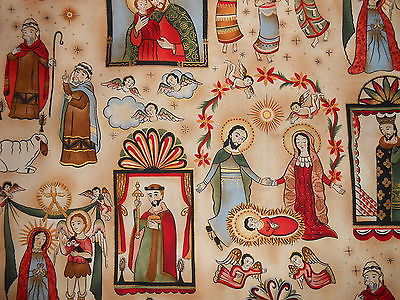 I'm so proud of Anna for stepping out of her comfort zone and trying a new technique. And I know that if she continues to work with crazy quilting, she will find her own unique style. Has anyone's project or style inspired you to try something new?
Sharing over at:
Let's Bee Social at Sew Fresh Quilts, WIP Wednesday at Freshly Pieced