The Art of Joe Smith
I may have used affiliate links for some of the items in this post. Using an affiliate link to purchase an item won't cost you any more money, but I may receive payment if you click on a link and make a purchase. For more information, visit the disclosures page.
I work at a small liberal arts university that has recently decided to close their ceramics program. The program was never a full fledged degree, but courses were available to students in the studio art program and as electives. I'm sad to see the program go, especially the ceramics art professor, who recently retired. However one of the plus sides to the University closing the program is that they are cleaning out and getting rid of the artwork left in the ceramics building.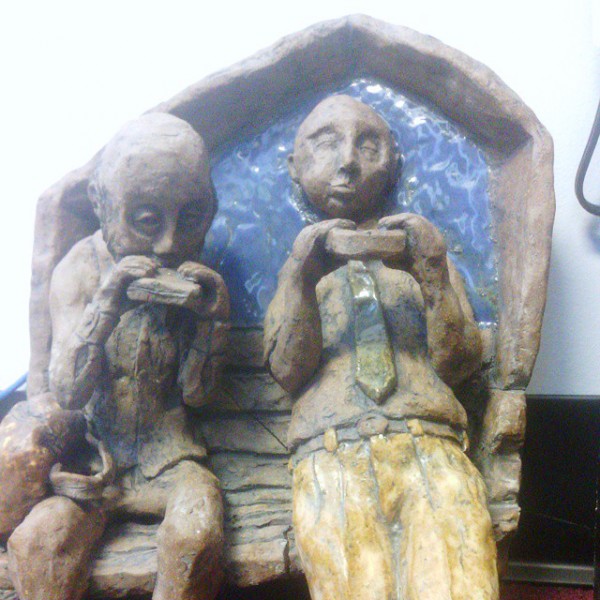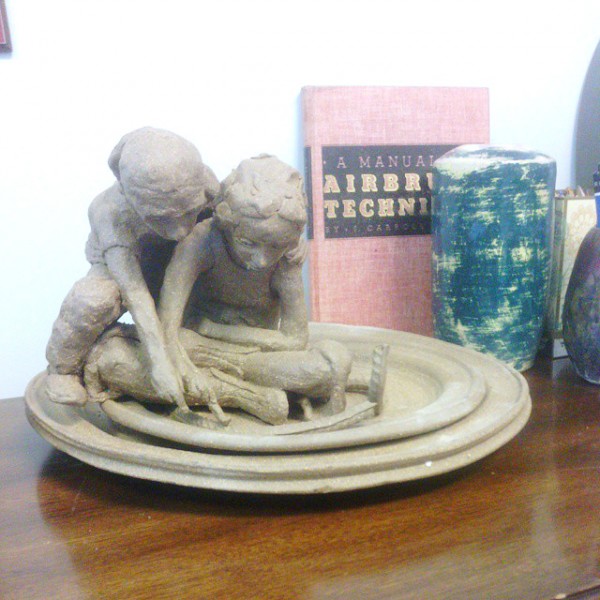 I stopped by last week and found a couple lovely pieces created by Joe Smith, our retiring professor, along with a collection of Raku "Monks," which are small ceramic pieces sculpted into shapes that happen to resemble monks which were used to test glazes.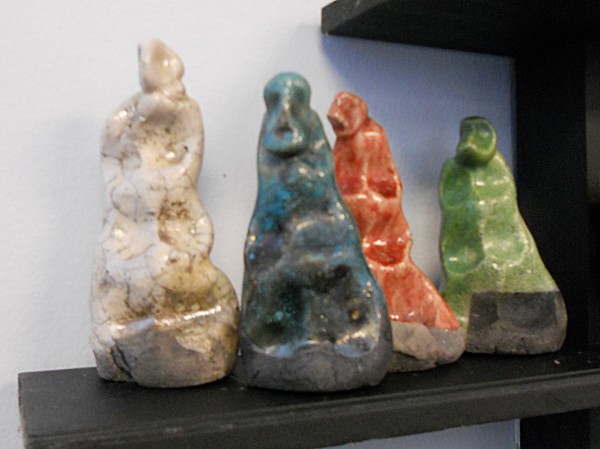 I have a few of them setting on my shelves in the office. I'm not sure what it is about these little guys, but I am madly in love with them – so much so that I went back and got the rest of them.
Aside from these pieces, I have several pieces of pottery in my home and office which were made by Smith.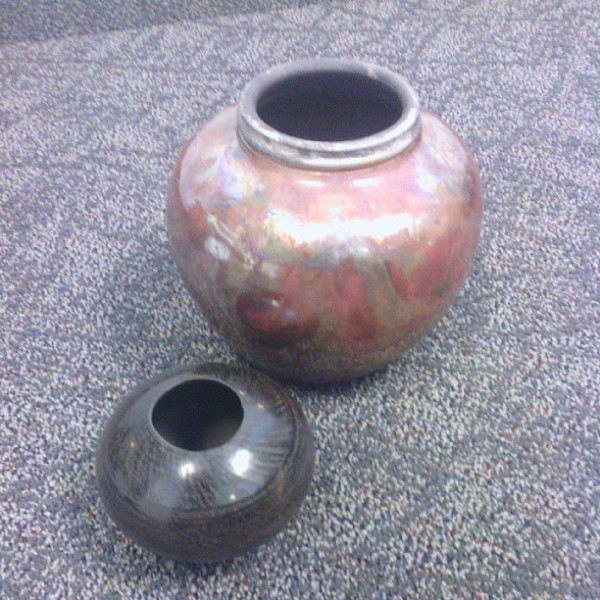 But some of my favorite art by Smith are the pieces he has displayed in shows on campus. His sculpture always tells a story. To me, the most heart wrenching and telling pieces are his "Rawanda" and "Girl Child Soldier" sculptures.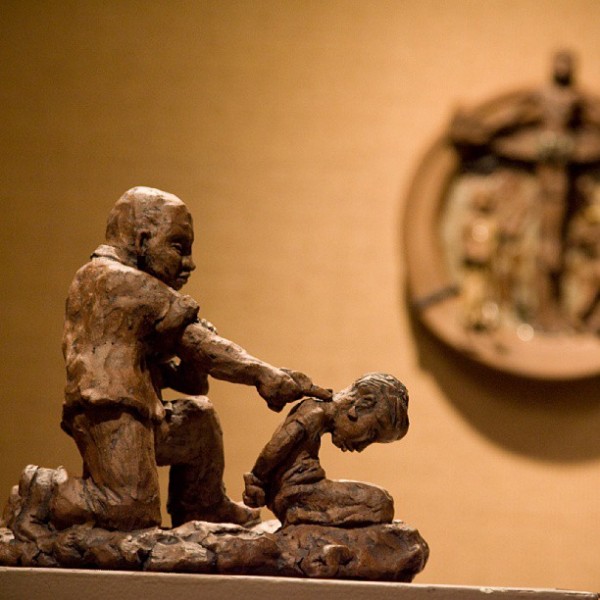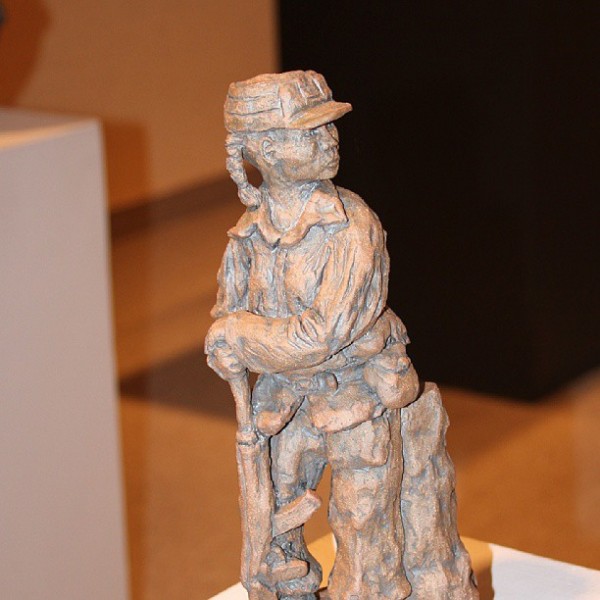 If you ever get a chance to see his art in person, take the time, you will come away knowing so much more about yourself and the world around you.