Fashion Friday – Layer it on Thick
I may have used affiliate links for some of the items in this post. Using an affiliate link to purchase an item won't cost you any more money, but I may receive payment if you click on a link and make a purchase. For more information, visit the disclosures page.
It doesn't matter what season it is, I love to layer my clothes. But with the ridiculously cold weather we've been having here lately, being able to have on multiple layers of clothes has been the only thing to keep me from freezing to death. I've even been double layering coats!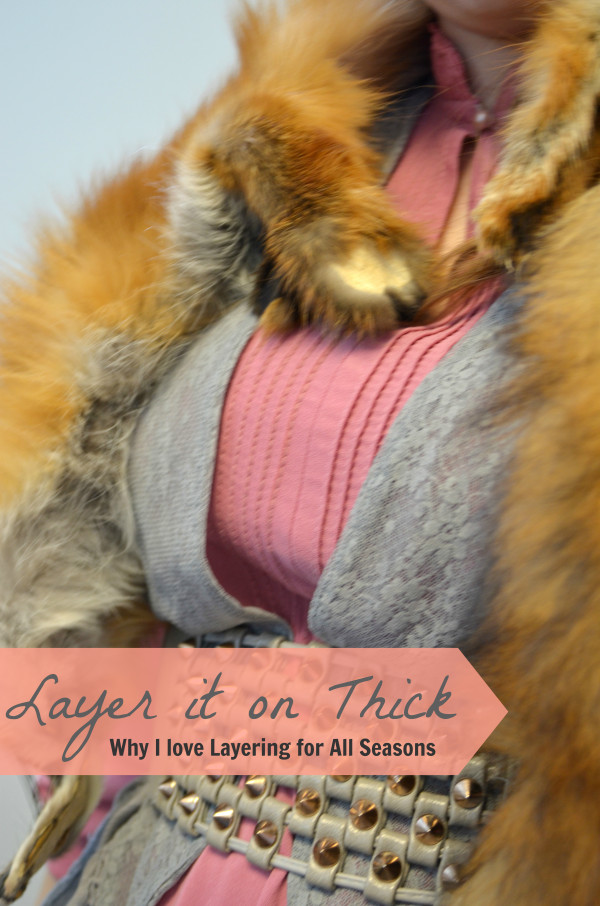 And since I never know how much difference there will be between the inside and outside temperature, layering is a must for me year round. My favorite layering pieces are accessories like scarves and belts. Take the outfit above- I've layered a light grey vest and belt, along with a fox fur over my pink vintage dress.
It's cold enough to make the fur a necessity, even in my office. And because someone will ask, yes it is a real fur, and yes I am totally OK with that. I wear leather and furs because they are warm and I'd rather use all of an animal than toss part of it away because it might offend someone.
But back to my point. I enjoy layering my clothes, not only because it keeps me warm, but because in layering my clothes, I am able to get many looks out of the same articles of clothing. I wore that same pink dress with brown a month or so ago, and I loved how it looked.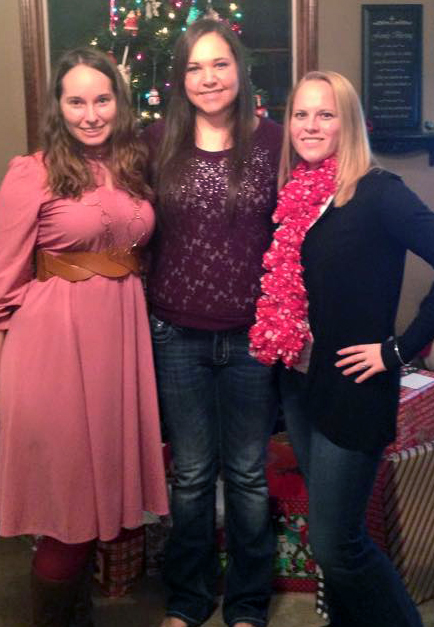 I'm even thinking about a pink and red combination with this dress for Valentine's Day. Do you layer your clothes?  What is your favorite item to layer?
Sharing this over at the TBB Style Linkup