Works in Progress
I may have used affiliate links for some of the items in this post. Using an affiliate link to purchase an item won't cost you any more money, but I may receive payment if you click on a link and make a purchase. For more information, visit the disclosures page.
This week I feel like I've gotten a lot of sewing done, at least as compared to last week. I completed another round of project quilting- a post about my completed project will be up on Friday.
And I did some testing with my new flower stitch foot.  Apparently I'm not smart enough to use it, because I wasn't really able to get it to work well. That may be more because I was testing it for quilting. It sits WAY to close to the machine to easily use it for quilting, so that quashes an idea I had for some of the quilting for my impromptu quilt.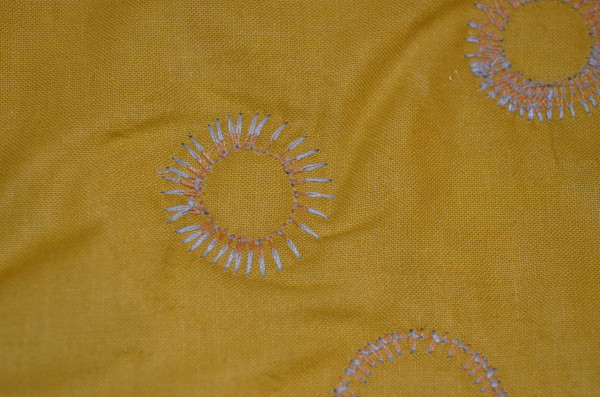 I also discovered that I'm having tension issues with my machine. You can't see them from the top of the quilt, but when working with multiple thread colors, it's very obvious from the back. I will have to figure out how to fix that before I can quilt my impromptu quilt as I am planning to use different thread colors on the front and back of the quilt. If you have any tips for solving my problem, please let me know.
In the mean time, I guess I should get to work finishing up some of my other projects.
Sharing over at:
WIP Wednesday at Freshly Pieced, Let's Bee Social at Sew Fresh Quilts, Oh Scrap! at 
Quilting is More Fun Than Housework