#ProjectQuilting – Charm Squares
I may have used affiliate links for some of the items in this post. Using an affiliate link to purchase an item won't cost you any more money, but I may receive payment if you click on a link and make a purchase. For more information, visit the disclosures page.
This week's Project Quilting challenge, "It's a Charm" was all about using charm squares. I love using charm squares in my projects, but this challenge was a little difficult for me because I could *only* use charm squares for the front of the quilt.
I've been thinking about making myself a Dresden plate quilt, and I though that this would be a great chance to try out the process on a small project. I started with a tutorial on cutting Dresden slices from charm squares from Bloom and Blossom, pulling all the pink/red/orange charms from a pack of Kona Sunrise charms that I won during #QuiltTalk a few weeks ago.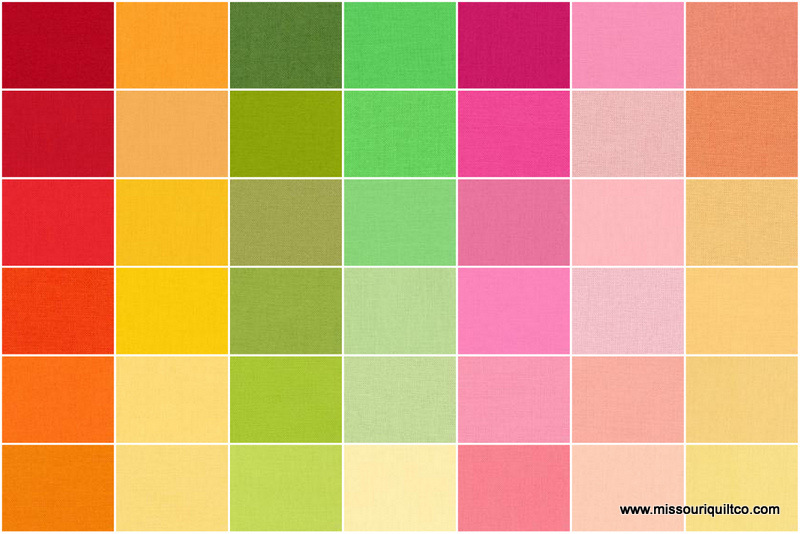 I then used a few of my yellows to make the centers of the flower sections, and the greens for the background. I didn't have quite enough greens in the pack to do the entire background so I pulled the greens from a second pack to complete the background fabric.
Once all the pieces were completed, I used my handy dandy stick of Elmer's Glue to hold the top together for quilting.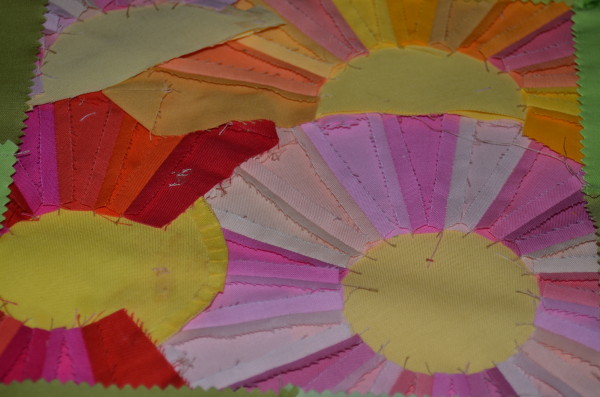 For the actual quilting, I went with a edge quilting to hold the flowers in place. I think it lets to colors in this quilt really shine (especially in the dreary weather we've had lately).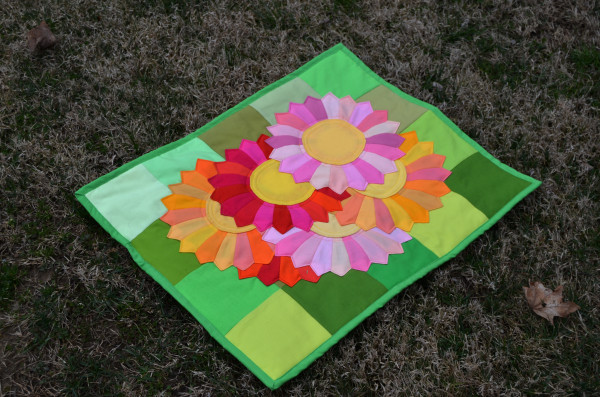 I absolutely love my Charming Flowers. It's the most interesting thing I've ever made with charm squares. The quilt finishes at about 22.5×18-inches and will probably lay over the top of one of the chairs in the living room.
Sharing over at:
Project Quilting at Persimon Dreams, Inspiration Monday at I Should be Mopping the Floor,
Much Ado About Monday at Huckleberry Love, Oh Scrap! at Quilting is More Fun than 
Housework, Made by You Monday at Skip to My Lou, Fabric Tuesday at Quilt Story, Let's
Bee Social at Sew Fresh Quilts, WIP Wednesday at Freshly Pieced