WIP Wednesday
I may have used affiliate links for some of the items in this post. Using an affiliate link to purchase an item won't cost you any more money, but I may receive payment if you click on a link and make a purchase. For more information, visit the disclosures page.
I seem to be a real slacker about having WIPs to share, but I do have a new one this week.  I've been working on this month's Project Quilting Focus Through the Prism Challenge, which is log cabins.
I finished my piecing on Sunday, and spent a day of so trying to decide what bit of hand embroidery I wanted to add – this isn't part of the official challenge, but I've been challenging myself to work on my hand embroidery skills by adding a small amount of embroidery to each of these mini quilts.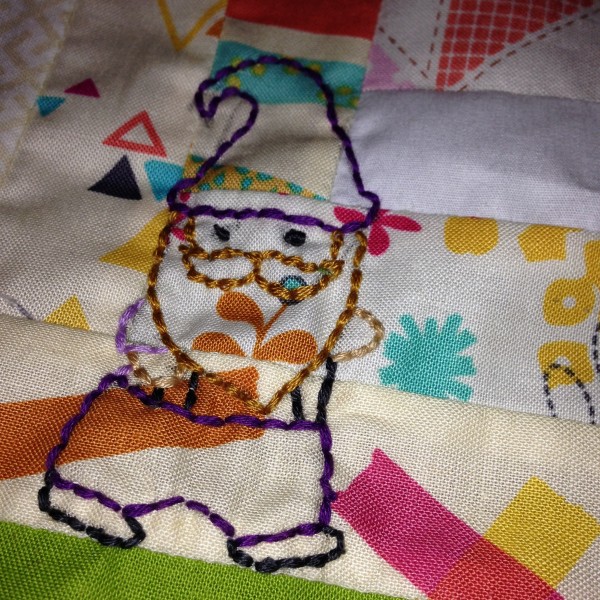 I ended up deciding on a cute little gnome from Urban Threads.  I think he's the perfect addition to this field of green.  Now I've added him, I need to get my quilting done and come up with a brilliant name for the finished mini. Surely, I can do all of that by the end of the month. What do you think?
Sharing over at:
Let's Bee Social at Sew Fresh Quilts