Puff the Fabric Dragon Mini Quilt
I may have used affiliate links for some of the items in this post. Using an affiliate link to purchase an item won't cost you any more money, but I may receive payment if you click on a link and make a purchase. For more information, visit the disclosures page.
Puff the fabric dragon lived by the seam
And frolicked in the stash box in a land called quilting bee
Little Template Paper loved that rascal Puff
And brought him lace and tiny beads and other fancy stuff
Now that I have destroyed a perfectly lovely children's song for you, I'm happy to present to you my Project Quilting Focus Though the Prism mini quilt for this month – "Puff the Fabric Dragon."
This month's theme was Pinwheels, and they reminded me of fire, so I decided to use red as my focus color for the month.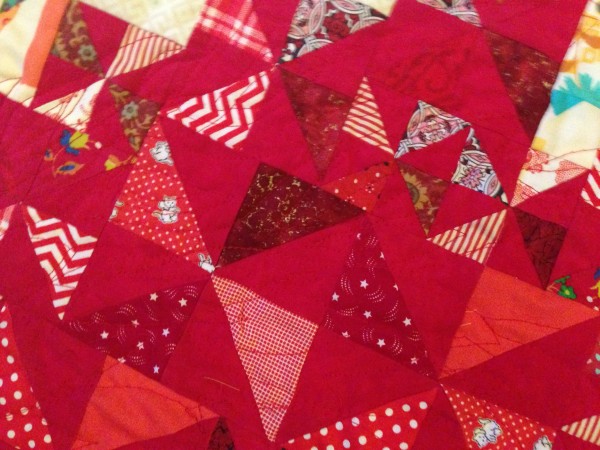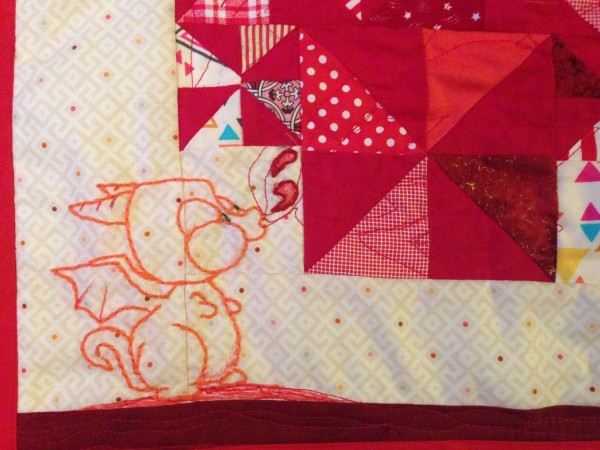 What do you think of my little dragon? I made some adjustments from the original embroidery pattern to get him facing slightly upward, but I think it turned out alright.
Sharing over at:
Project Quilting Focus Through the Prism at Persimon Dreams, Thank Goodness It's 
Finished Friday at My Quilt Infatuation