WIP Wednesday
I may have used affiliate links for some of the items in this post. Using an affiliate link to purchase an item won't cost you any more money, but I may receive payment if you click on a link and make a purchase. For more information, visit the disclosures page.
My husband and I just moved into our very own home, and with that has come the moving of my sewing space from one house to another.  My sewing space will still be located in the basement at the new house, which is a good thing, considering how messy my sewing space tends to be.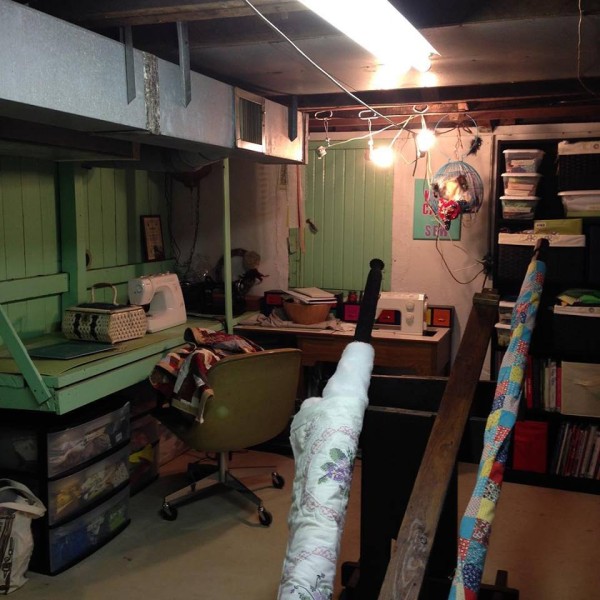 I'm slowly getting set up the way I want it, and was even able to start work on this month's Project Quilting Focus Through the Prism Challenge. This month's theme was pinwheels, and after some deliberation, I decided that they would make lovely fire, so my design this month will incorporate a little hand embroidered dragon blowing fire pinwheels.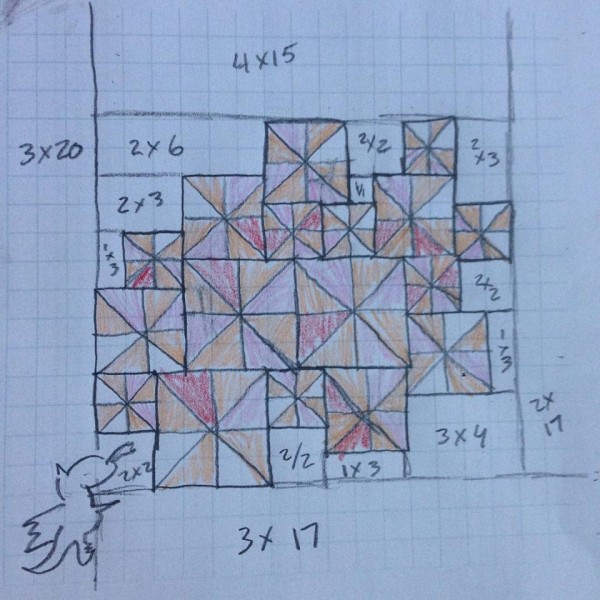 The dragon I picked out is an adorable little creature from Urban Threads.  If you haven't been to their website to see their embroidery designs, you really should.  They have some beautiful designs for both machine and hand embroidery.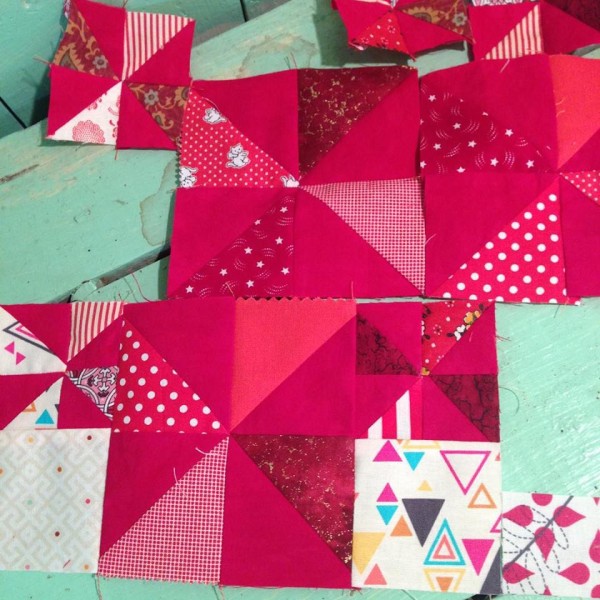 I finished making all of my pinwheels last night, so I was able to finish piecing the top together.  Overall, I'm happy with how everything is looking, but I think it will need the little dragon to really pull everything together.
Are you participating in the Project Quilting Focus Through the Prism challenges?  If not, have you ever made a quilt for a challenge?  Challenge quilts are some of my favorite to make because I have to be creative within a confined set of guidelines.
Sharing over at:
Let's Bee Social at Sew Fresh Quilts, WIP Wednesday at Freshly Pieced