Baby Beluga Mini Quilt
I may have used affiliate links for some of the items in this post. Using an affiliate link to purchase an item won't cost you any more money, but I may receive payment if you click on a link and make a purchase. For more information, visit the disclosures page.
I've had a bit of a busy month, with family reunions and out of town weddings, so even though I got my Project Quilting Focus Through the Prism challenge quilt pieced early in the month, I didn't get around to finishing it until this week.
This month's challenge was flying geese.  I'd never made one before, so I was happy with how easily the blocks came together.  The best part being all of the mini HSTs I have left over for something.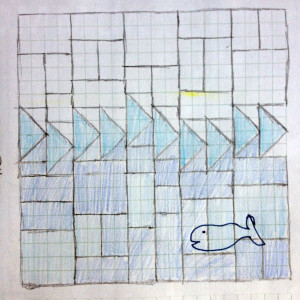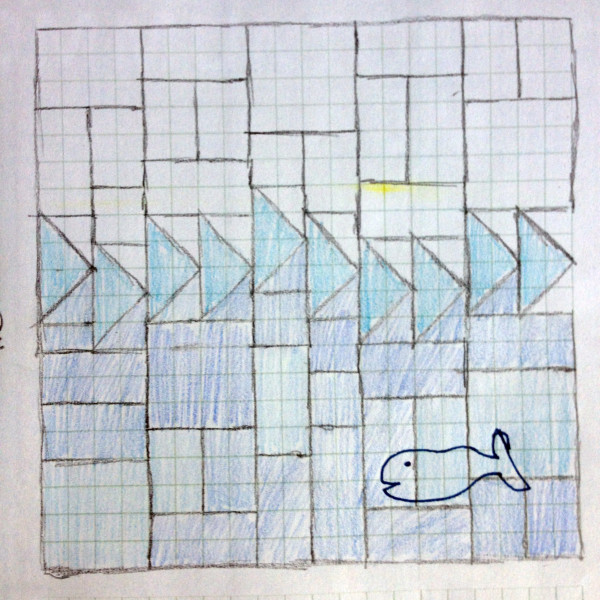 Looking at the flying geese block, I was reminded of waves on the ocean.  That led to the design for this month's mini quilt, an ocean with an hand embroidered whale on it.  For this month, I used the blue fabric, which outside of the ROYGBIV fabric pack from Cherrywood Fabrics that I needed for this challenge, I would call teal or aqua – the indigo is more what I would call a traditional blue.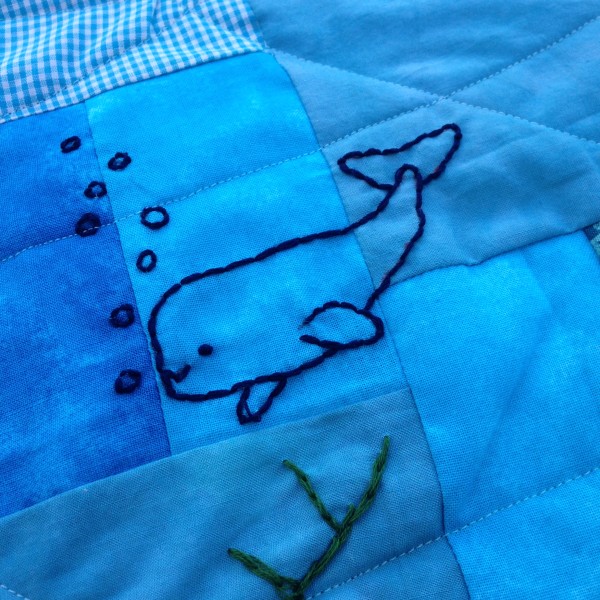 The embroidery pattern is a cute little beluga whale designed by Wild Olive. She has some great designs, both for free and for purchase.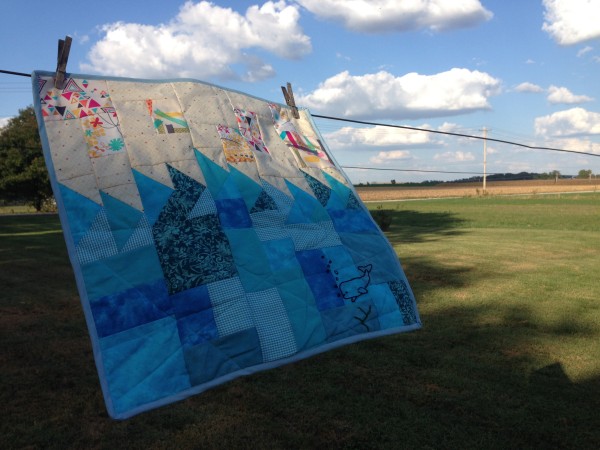 Of course, I'll be linking this quilt up for the Project Quilting challenge.  Be sure you stop by and look at all this month's quilts.
Sharing over at:
TGIFF at Simply Pieced, Project Quilting Focus Through the Prism Flying Geese Challenge 
at Persimon Dreams