WIP Wednesday
I may have used affiliate links for some of the items in this post. Using an affiliate link to purchase an item won't cost you any more money, but I may receive payment if you click on a link and make a purchase. For more information, visit the disclosures page.
I finally got around to starting on the baby quilt for my nephew, who will be born in mid October. There's nothing like waiting for the last minute.  The theme for his room is going to be Monster's Inc., so as a starting place for this quilt, I took a trip to Baby's R' Us and picked up one of the crib sheets that matching the rest of the stuff in his room. It was perfect for fussy cutting a few characters for the quilt blocks.
I made sure to pick up the crib sheet first, so that I could match fabrics to it.  I'm really happy with the fabrics I found. Most of them came from Let's Sew in Evansville, but I picked up a couple of great polka dots at Quilts N' Bloom in Haubstadt as well.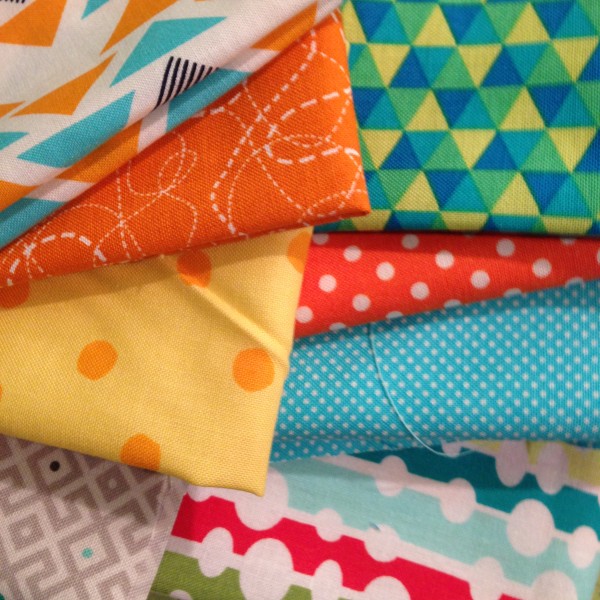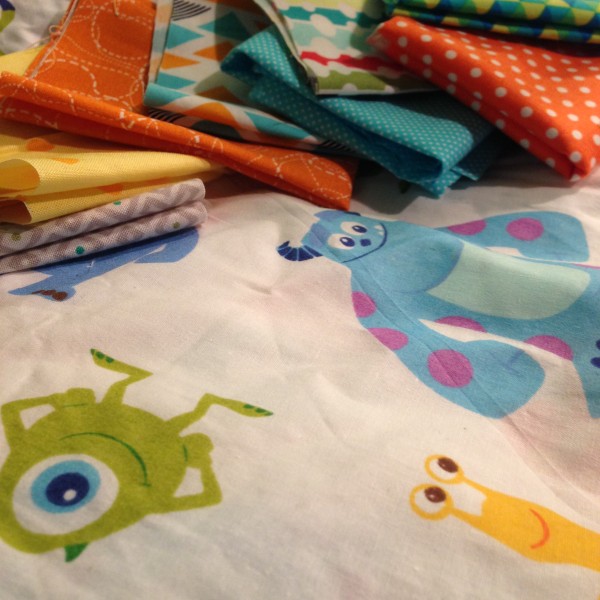 For Huxley's quilt, I decided to go with Cluck Cluck Sew's Squares and Strips quilt tutorial.  The tutorial doesn't have a crib sized option, but it was pretty easy to make up in a 4×6 grid, giving me a total of 24 blocks, and a finished size of 32×48-inches.
For my version of the quilt, I used 8 1/4 yards of fabric, and did not cut out the solid squared until everything else was done. I only ended up needing 6 solid squares, instead of the 16 I would have cut.  That made for a much more scrappy baby version of the quilt.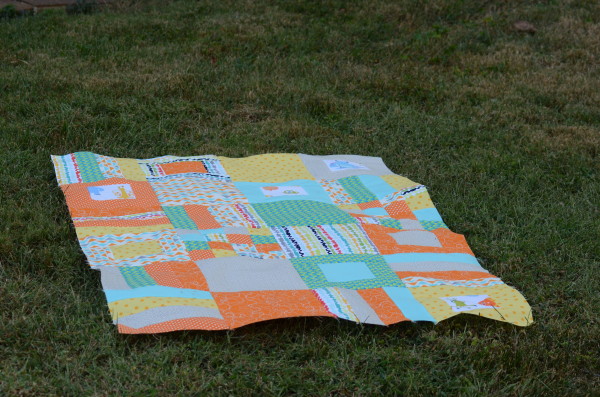 I attempted pretty outside photos, but WIND.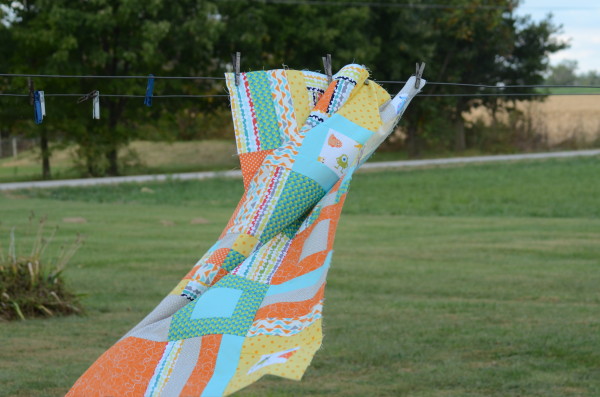 The only thing left now is to decide how I want to quilt it.  It will probably end up being something simple, because that's my style when I have to quilt things myself.
What projects have you been working on this week?
Sharing over at:
WIP Wednesday at Freshly Pieced, Let's Bee Social at Sew Fresh Quilts