Tenugui by #AnnaInSpain
I may have used affiliate links for some of the items in this post. Using an affiliate link to purchase an item won't cost you any more money, but I may receive payment if you click on a link and make a purchase. For more information, visit the disclosures page.
Anna has made a new accessory and thought (correctly, I might add) that we would all be interested in it. If you've ever watched Japanese cartoons, you've probably seen women wearing "tenugui". Guys wear the headband type with slogans, but women wear them when cleaning or gardening, as a head covering plus sweatband plus keeping dust out of their hair.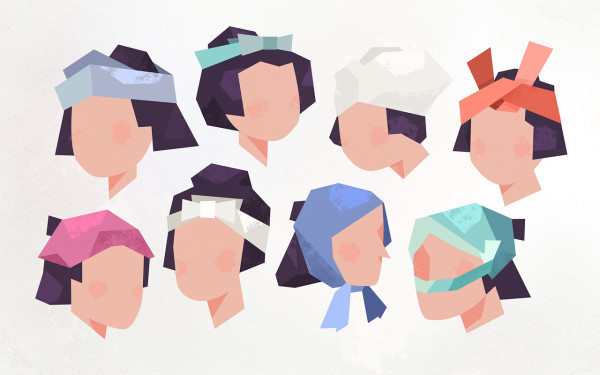 In Japan they're usually made of double-sided print fabric (so it looks the same on both sides), or plain white cotton. Anna bought one online that was too cute to chance wearing out, so she decided to make her own from quilting fabric. They're surprisingly comfortable and you can run up a couple in a few minutes. Read more about tenugui at Tofugu.com.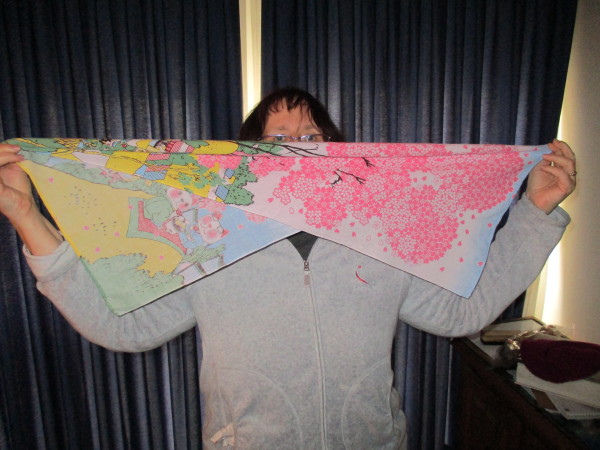 To fold it: Hold it up longways, then drop one top corner over and grasp the bottom corner on that end. Then wrap it around your head and tie at the back, tucking the ends under. The one pictured above is "for the tourist trade" so it's pictorial instead of a repeated print, and only printed on one side, which means it isn't as pretty when folded.
Anna decided to make her custom one a little longer. (She thinks her head must be bigger than Japanese ladies'!) She also doubled the fabric so the back side of the fabric doesn't show. Traditional tenugui aren't hemmed on the short sides; the fabric is allowed to fray naturally, but Anna hemmed her's when she got it.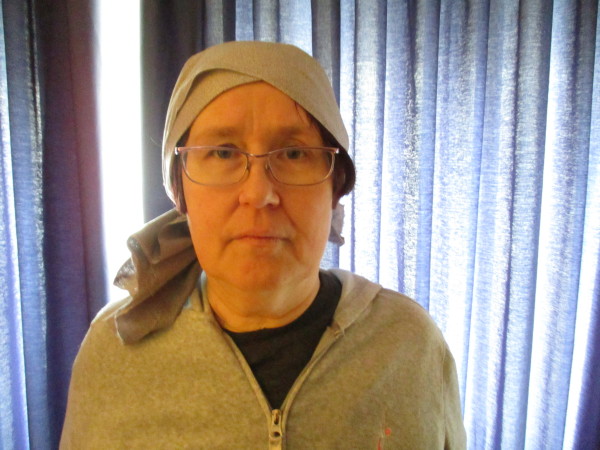 Personally, I love this idea.  It's like wearing headbands, or wrapping a handkerchief here in the US, but I think it could be a lot of fun with the right fabric.  I can think of a few dyed woven fabrics that would be lovely, and even like the idea of making one with a double layer of fabric in something very lightweight, like a cotton lawn.