WIP Wednesday – A New Machine
I may have used affiliate links for some of the items in this post. Using an affiliate link to purchase an item won't cost you any more money, but I may receive payment if you click on a link and make a purchase. For more information, visit the disclosures page.
I've been a big slacker about getting any sewing done lately, what with the new baby ducks, and my utter laziness. But I do still have something to share with you this week- a brand new (to me) sewing machine.
This jewel was my birthday gift from my husband.  It's about a month after my birthday, but I didn't decide what I wanted until right before my birthday, and then I had to find one.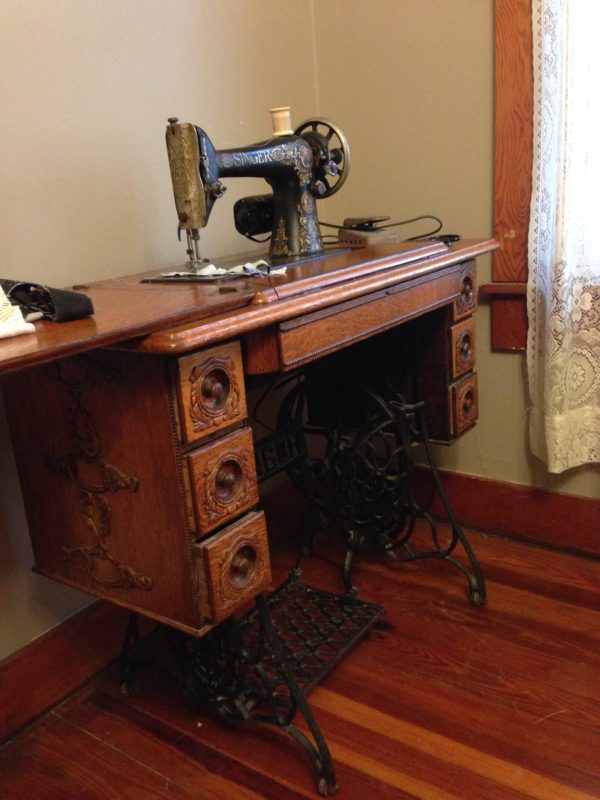 I found this beautiful Singer 66 treadle machine on Craigslist.  And thanks to my dad driving to Percy, IL (2.5 hours each way), I now have a beautiful treadle machine.
Since I purchased the machine, some lovely people in the Vintage Sewing Machine group I'm in on Facebook have given me some great information about my machine. I found out that it's sitting in a #6 cabinet, which is not very common. And also that this particular machine is known as a "Red Eye," due to the decal design on the machine, which was also only ever used on a Singer model 66.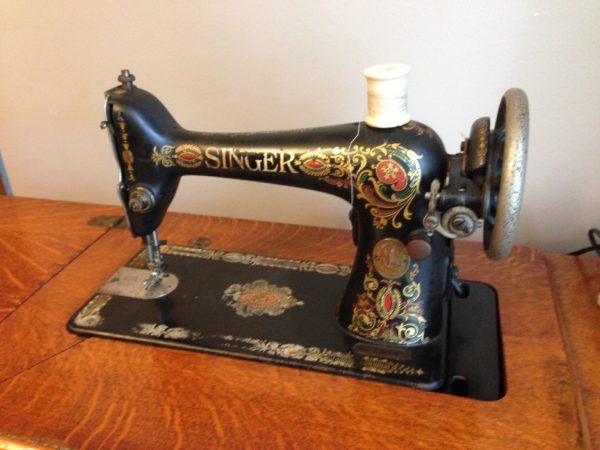 This one currently has a motor mounted on it, but I plan to remove it and use the old-fashioned treadle.  I can't wait to get started and share all of the lovely things I'm able to make with this machine.
Sharing over at:
Let's Bee Social at Sew Fresh Quilts