Lydia's Baby Quilt
I may have used affiliate links for some of the items in this post. Using an affiliate link to purchase an item won't cost you any more money, but I may receive payment if you click on a link and make a purchase. For more information, visit the disclosures page.
Anna just made a quilt for her friend Lydia's baby, Daniela.  It's a scrappy rail fence pattern with a clean grey border.

I personally love a good scrappy quilt, and baby quilts are a great way to use up some of those novelty prints in your stash.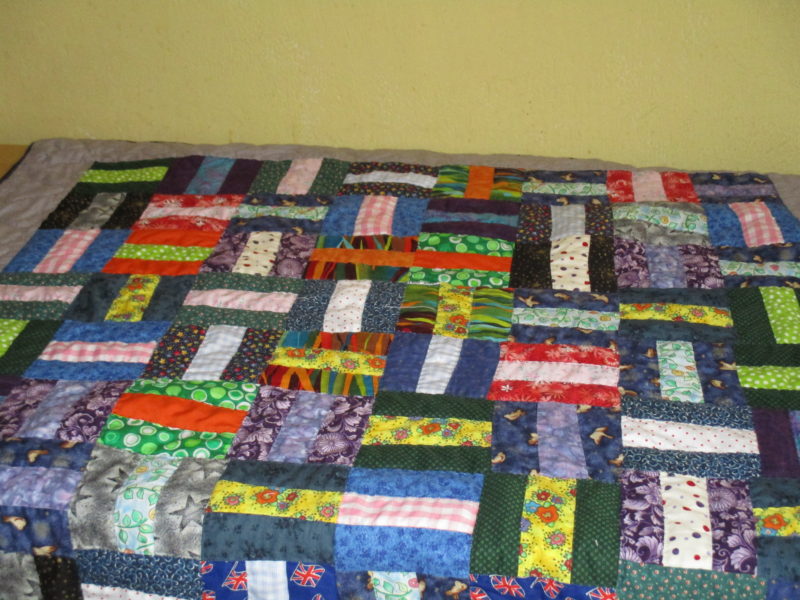 Anna also hand quilts all of her projects.  So, I'm even more amazed at how nice her heart borders turned out. I might have to consider a trip to Spain for quilting lessons.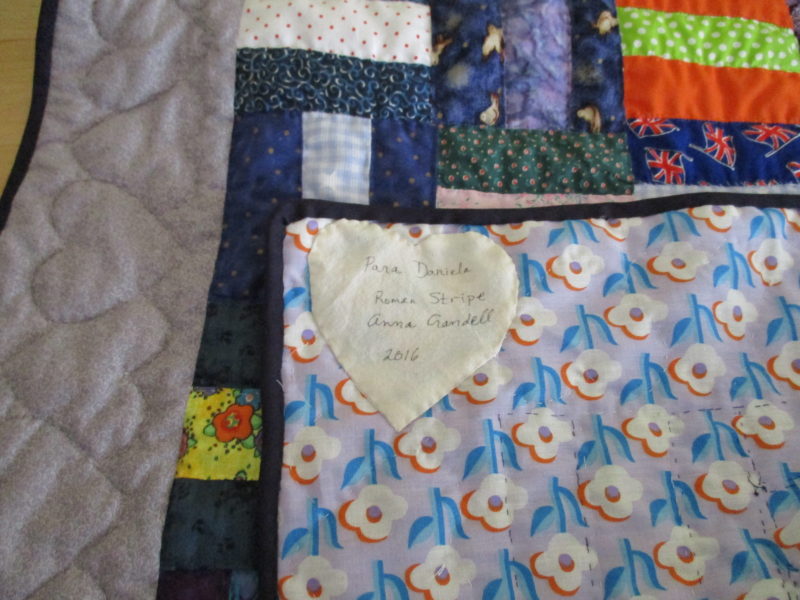 Have you finished any quilting projects lately?

Post written by Andrea with photos from a project by Anna in Spain.