WIP Wednesday – Just Ducky
I may have used affiliate links for some of the items in this post. Using an affiliate link to purchase an item won't cost you any more money, but I may receive payment if you click on a link and make a purchase. For more information, visit the disclosures page.
I've felt like a slacker for the better part of a year, as I just haven't felt the urge to do much sewing. But, thanks to baby Spot, I have a good reason to get back into my sewing room.  Yes for baby quilts!
I never seem to have a problem picking out quilt patterns for other people's kids, but I've been finding it super difficult to pick out a quilt for Spot. So, obvious solution – Spot is going to end up with several quilts.  The first one I'm working on is a quilt featuring illustrations from The Fuzzy Duckling, which is a Little Golden Books classic.  I picked up a fabric panel that was meant to make a cloth book and used the illustrations from it as focus fabrics for some of the quilt blocks. I got my panel at Let's Sew (my local fabric store) but you can find this and other Little Golden Books panels lots of places online.  
When planning the quilt, I decided on an alternating pattern for my quilt blocks.  Half would feature the illustrations from the book and half would be stars. Each block would be 10″ with a finished quilt of 40×50″.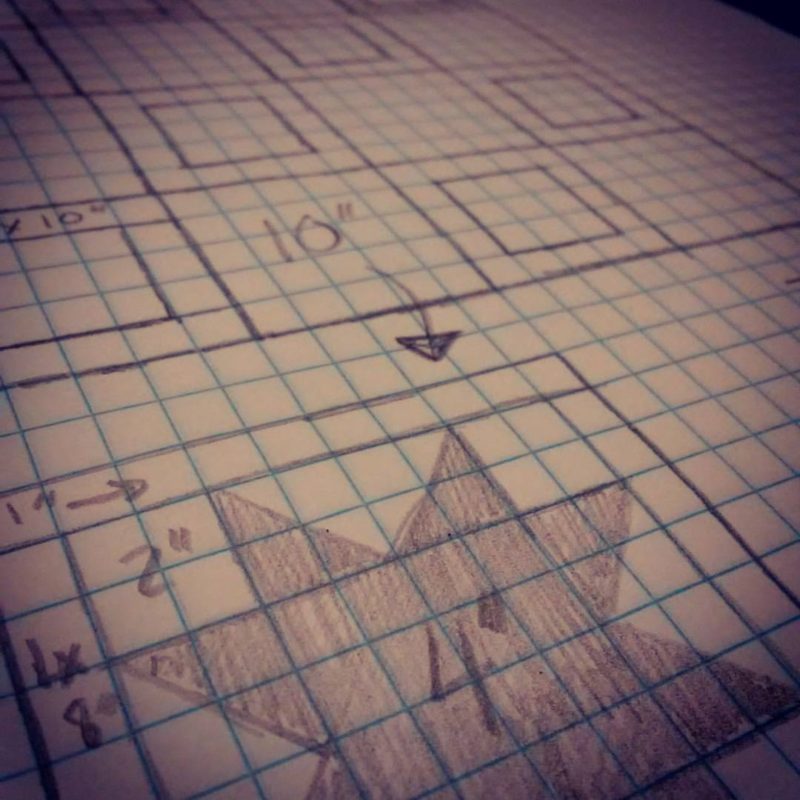 The illustrations in the panel were a strange size – a little over 7″ square, so I ended up trimming 10 of them down into 6.5″ squares (to finish at 6″) and adding a 2″ border all the way around for the 10 inches.  And because I don't like working with weird measurements, I decided to go with an 8″ star block and adding a 1″ border all the way around.  Yea for easy math!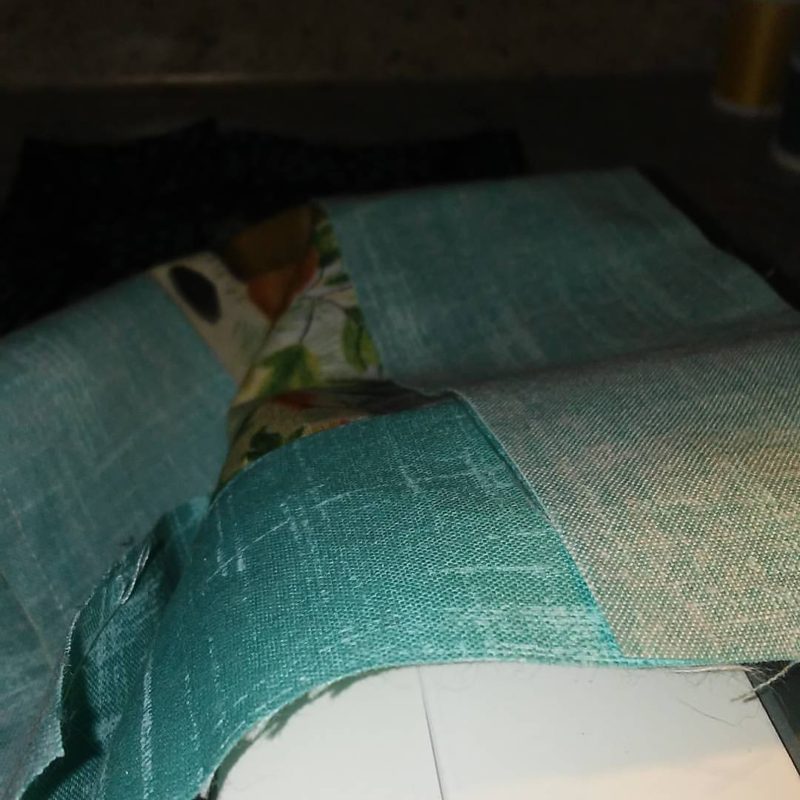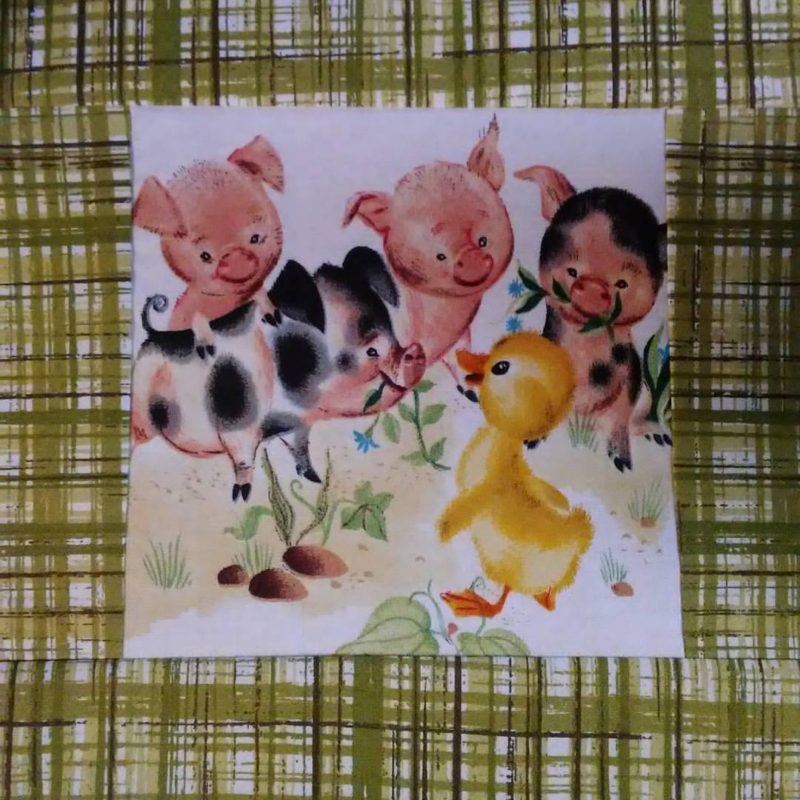 The panel blocks were quick to put together. I'm sure I have less than 2 hours in cutting and piecing all 10 of those blocks.  The stars are a bit more complicated, just because of the number of pieces, so I'm expecting them to take a bit more time, but the test block came out pretty well. I think that's a good sign.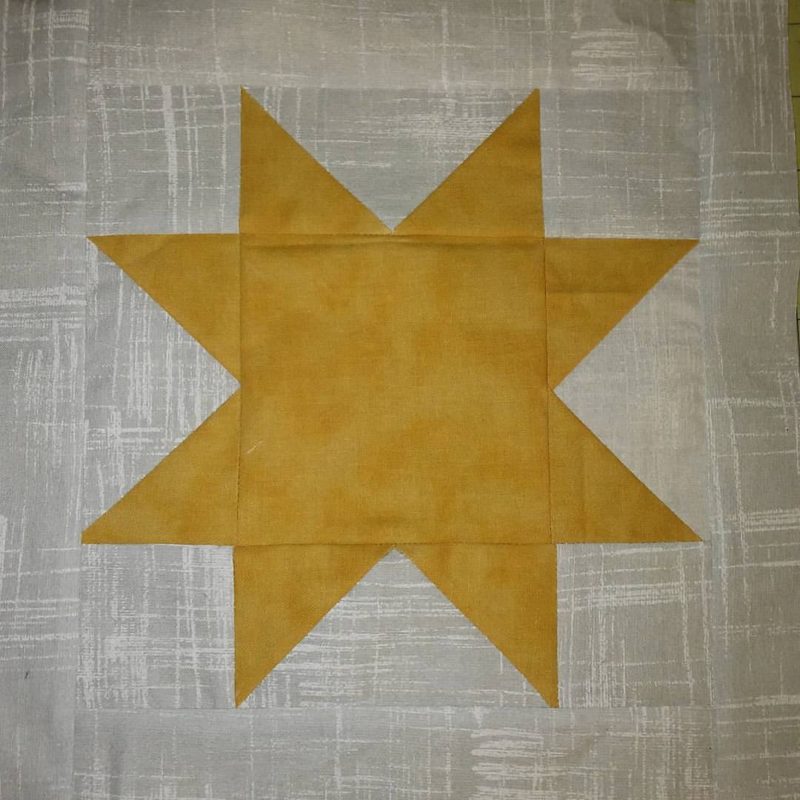 My biggest concern with the quilt is trying to stay in a more neutral color palette without having the quilt look like it should only be out in the fall.  That means balancing gray with brown, and just a touch of color here and there.  I guess I'll have to see what happens.
What quilting/sewing projects are you working on right now?
I'm sharing this post over on: Let's Bee Social at Sew Fresh Quilts.
Save