Bookish Questions – Favorite Holiday Read?
I may have used affiliate links for some of the items in this post. Using an affiliate link to purchase an item won't cost you any more money, but I may receive payment if you click on a link and make a purchase. For more information, visit the disclosures page.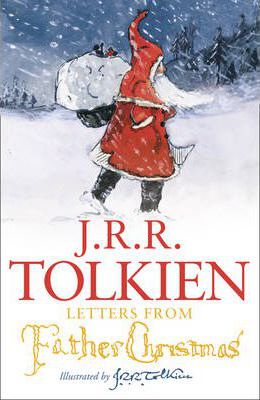 Whether you celebrate Christmas, Hannukah, Kwanza, or something else entirely, it's the holiday season.  That means it's time for some festive reads. So I want to know – What is your favorite holiday read?
What is your favorite holiday read?
For me, the holidays are a great time to re-read books like the Harry Potter series, because they have a warm fuzzy place in my heart.  But it's also a great time to read tales about the holidays.  My personal favorite is The Life and Adventures of Santa Claus by L. Frank Baum.  It follows Claus' life from the time he was discovered by fairies through his old age when he is eventually bestowed with immortality.  Beautifully written, the story also divides up well into bedtime stories for children. Plus, the Penguin Christmas Classics edition is gorgeous.
Another Christmas book I'm hoping to read this year is J.R.R. Tolkien's Letters from Father Christmas.  What is on your holiday reading list?