Mildred Jane at 15 Months
I may have used affiliate links for some of the items in this post. Using an affiliate link to purchase an item won't cost you any more money, but I may receive payment if you click on a link and make a purchase. For more information, visit the disclosures page.
Milli is 1 and a quarter years old.  And she's gained some big new skills in the last month.  She's walking everywhere. And she's learned to climb the stairs.
That means a 2nd gate in the house.  We only had one at the top of our basement steps when she started crawling.  We obviously didn't want her falling down them.  But now that she's climbing, that means we will have to add a gate so that she can't climb up the stairs to our bedroom.
The gate we use is this fabulous auto close gate from Munchkin.
Having a gate that closes itself is a lifesaver for me.  This is particularly nice when I'm carrying groceries down to our pantry in the basement, or now when I'm bringing laundry back upstairs. …Now if I could just figure out how to keep her from trying to climb into the tub.
But back to Mil — she's also gotten to do quite a bit of outside playing in the last month.  She has her own water table and a kiddie pool at home, plus we've been to swim and play at the grandparents' houses.

She is also spending lots of time outside watching the baby ducks and Bubba the cow.  Mil has even learned to say Bubba's name (which might be bad because Bubba is very close to becoming dinner.)  We'll have to get some more cattle at the house soon.
When Mil does have to spend time inside, she likes sit with mom and watch the Despicable Me movies (she has her own fluffy unicorn!), or the Puppy Dog Pals.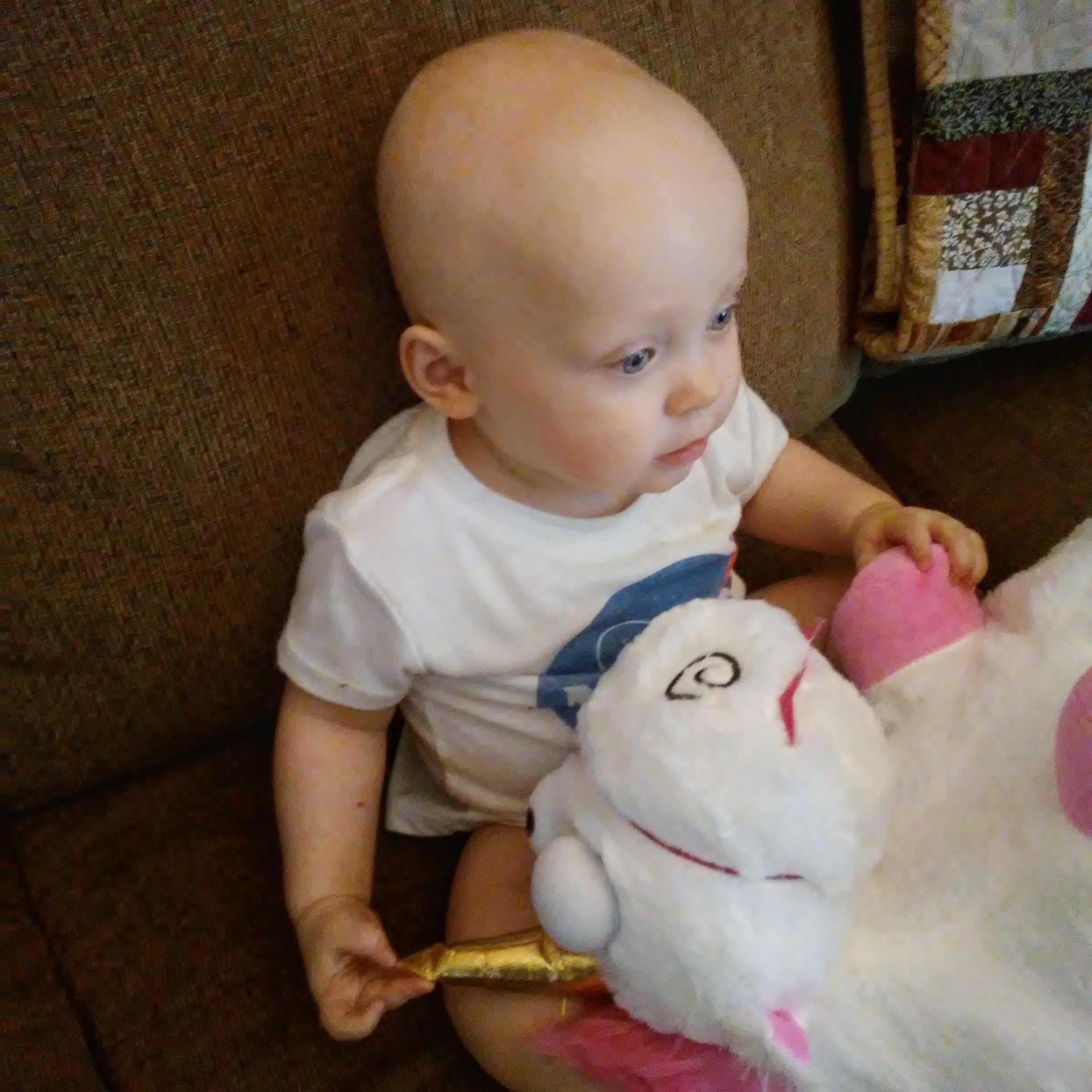 So that's what's up with Mil right now.  What's going on in your life?