TBB Asks Holiday Edition
I may have used affiliate links for some of the items in this post. Using an affiliate link to purchase an item won't cost you any more money, but I may receive payment if you click on a link and make a purchase. For more information, visit the disclosures page.
It's time I get back to the blog a bit more, and this month's TBB Asks seems like the perfect way. Yea for special holiday editions!
The Questions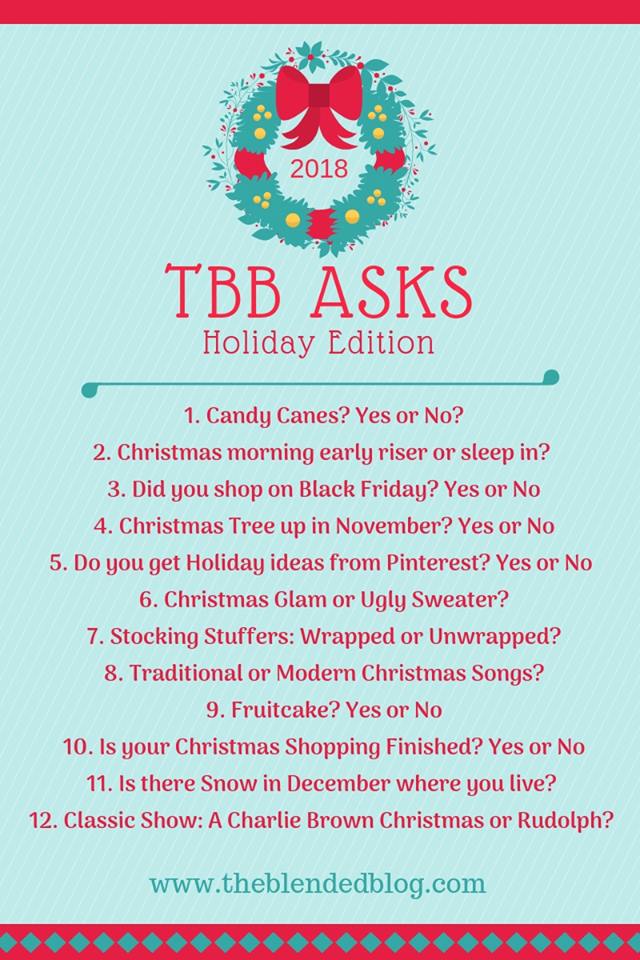 My Answers
Candy Canes?
I like candy canes, they are beautiful as decorations, but I'm rather particular about the ones I eat, as I'm not big on super strong peppermint. My favorites are the multi-colored cherry candy canes, or if they must be peppermint, the pretty ones with red and green stripes.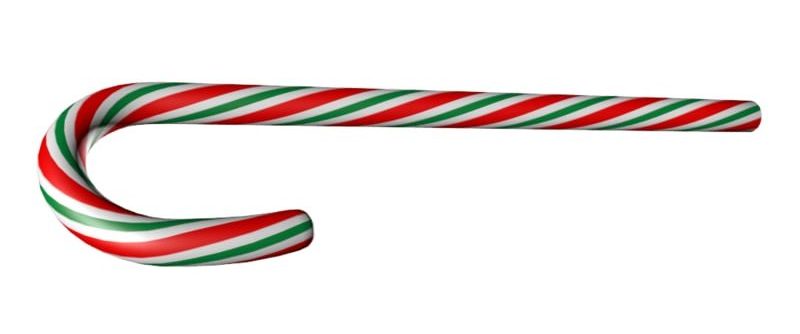 Christmas Morning?
When I was little, I loved to get up early, but these days I appreciate my sleep. With the tiny human at home, I'm lucky to get to sleep until 7:00am, so any extra sleep is nice. Fortunately, I think our Christmas Eve plans will be pretty tiring for Milli this year, so I might just get a bit more sleep.

Shop on Black Friday?
When I was in college, I loved to get up early to try to get a good deal on Black Friday, but the last few years I have generally skipped the whole Black Friday shopping trip. Though, I have to admit that I did go into the store about 10am for some groceries.

Christmas Tree in November?
Nope. I helped my mom put her Christmas tree up the day after Thanksgiving. It's a family tradition at her house. However, as of the time of writing this post, the tree at my own house has yet to be put up. First, the hubs wouldn't help me get the tree out of the attic because it was because it was still November, and since then we just haven't had the time.
Ideas from Pinterest?
I love Pinterest, and while I do get a few ideas from there (like the cornstarch clay ornaments I made last year along with the more traditional – at least for our home – cinnamon applesauce ornaments), I will never have a Pinterest-worthy home. Our home is eclectic, and full of love and memories, not the latest and greatest trends.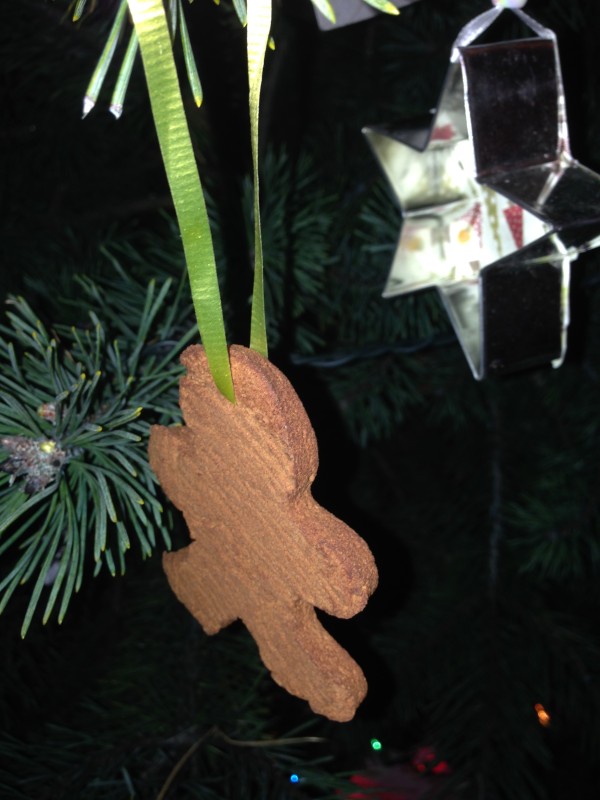 Glam or Ugly Sweaters?
I'm right down the middle between a little Christmas glam and the ugly sweater. I want to what I'm wearing for the holiday to be comfortable and fun, but also make me look good.

Wrapped Stocking Stuffers?
I've never actually put anything in a stocking before. I hang them on the wall at the house, but I've never filled them. I'm afraid they will fall off the wall. However, with the tiny human around now, I might consider filling a stocking in a year or two, and I think I would want the things in the stocking to be unwrapped, even if it meant I couldn't fill it until Christmas Eve.

Traditional or Modern Christmas Songs?
I'm somewhere in between on this. My favorite Christmas song is a tossup between the hymn "We Three Kings" and Wham!'s "Last Christmas."

Fruitcake?
I'm going to have to say no on the fruitcake. I've never had it before, so it might be really good, but I can just think of a ton of other baked goods I'd rather have for the holidays.

Christmas Shopping Finished?
I tend to get most of my Christmas shopping done before Thanksgiving, but there are still a few last minute things that I will probably pick up in the coming weeks. Gotta have fresh ingredients for those homemade gifts!

Snow in December?
Here in southern Indiana we do get snow in December, at least most of the time. We had some unseasonably warm temperatures last week, so this year we'll just have to wait and see.

Charlie Brown or Rudolph?
I do love Rudolph, but of these two, I have to pick Charlie Brown. It's a beautiful story with some poignant thoughts.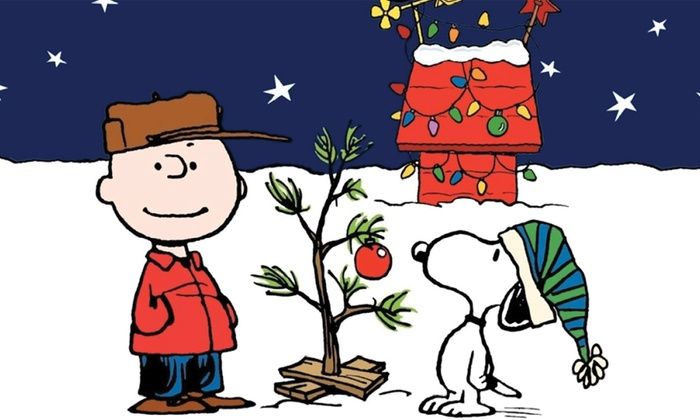 What about you?

How would you answer these questions?
Sharing over at:
The Blended Blog

buy zithromax no prescription
http://rxbuywithoutprescriptionrxonline.com
http://rxbuywithoutprescriptionrxonline.com/ventolin.html