The Long Awaited Fuzzy Duckling Quilt
I may have used affiliate links for some of the items in this post. Using an affiliate link to purchase an item won't cost you any more money, but I may receive payment if you click on a link and make a purchase. For more information, visit the disclosures page.
Before Mil was born, I picked out a lovely collection of fabric to make her a quilt. It was a big stack of mixed prints, and the Little Golden Books Fuzzy Duckling Panel.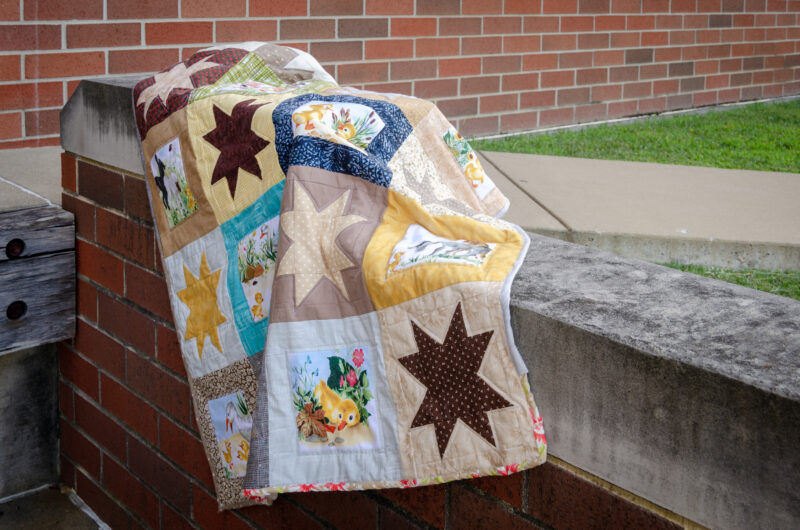 I had the whole thing pieced and ready to baste, but she showed up a week earlier than expected (which was extra surprising since I was scheduled to be induced at 37 weeks due to some pregnancy-related health issues). And suddenly I had no time to myself to get down to my sewing area and finish her quilt.
Fast forward 2.5 years, and my sister and sister-in-law are having babies. I didn't want to be the auntie who made a quilt for the first baby and then skipped the rest, so I decided to give quilting a try again — this time with tiny human in tow.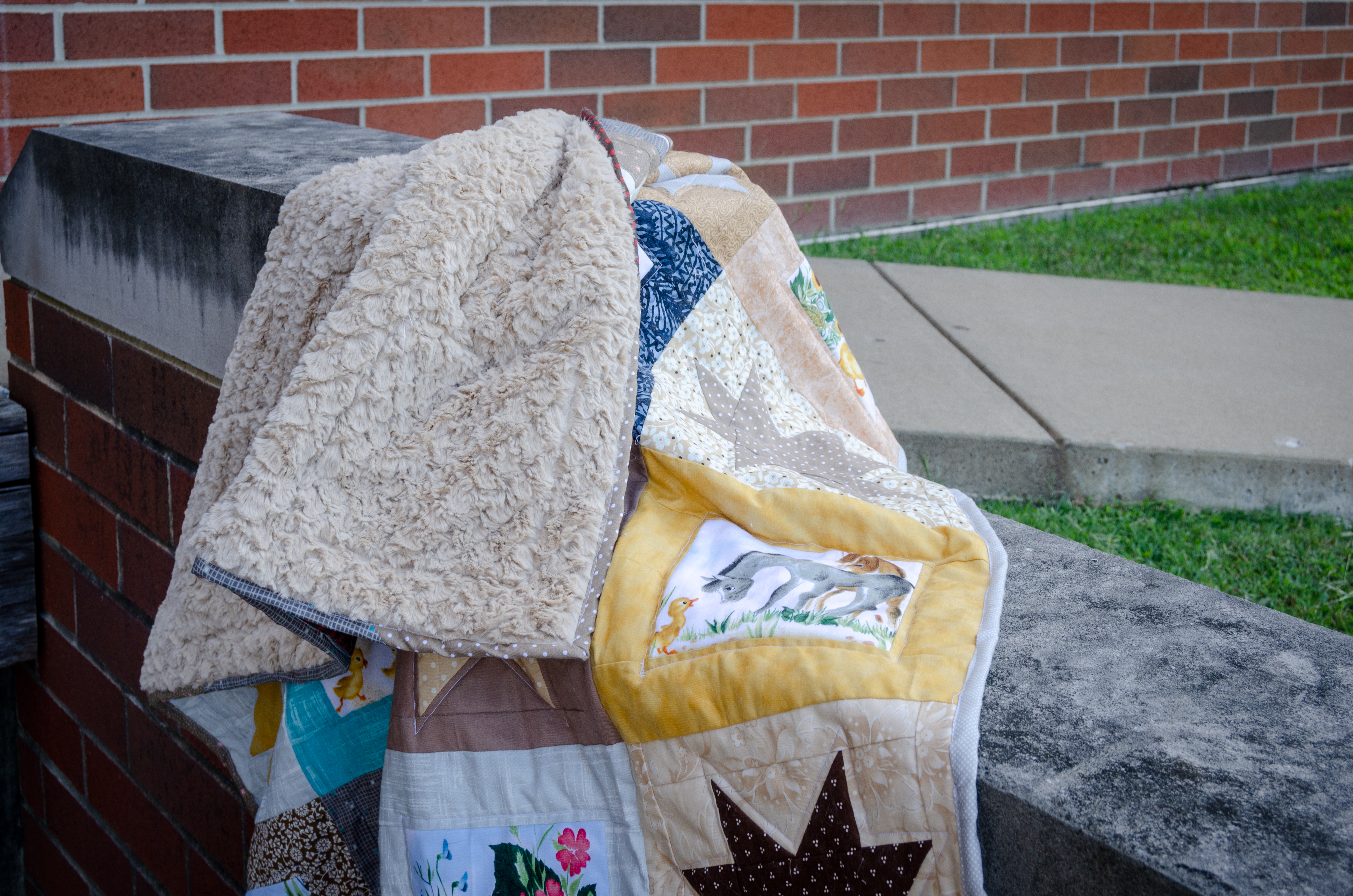 I learned about 2 seconds in that I wouldn't be able to work in my basement sewing area with Milli. The first thing she did was find a package of needles that had fallen onto the floor and open it up to pull needles out. So, instead, I moved my small rotating cutting mat and my featherweight upstairs to sew, and I was actually able to get a quilt made for the niece who is expected in October. Yea!
With that accomplished, I decided to give quilting Mil's quilt a go. It had minky backing, so I would have preferred to work on a larger machine for the arm space, but the featherweight worked just fine. I was able to do some simple quilting and a scrappy binding for the quilt over a couple of nights. It makes me very happy that the quilt is finished, and Milli loves her soft new quilt. I think it might have been worth the wait.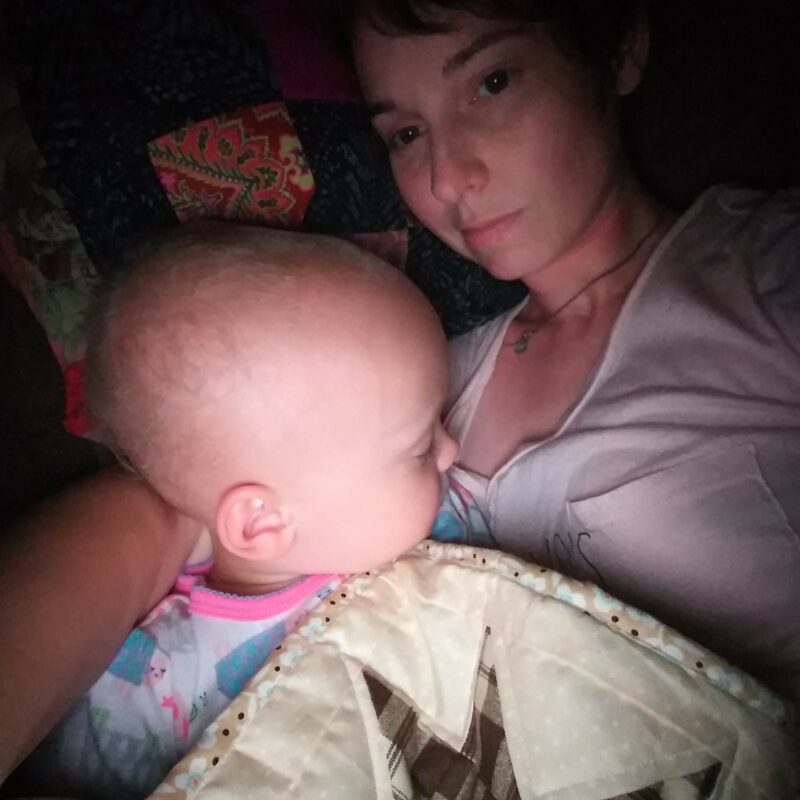 The quilt has twenty 10-inch blocks. Half with a star pattern, and half with fussy cut pieces from the Little Golden Books panel – you can see the layout here. The overall quilt measures 40×50-inches, with a minky backing.
And, as a bonus, I was able to use scraps from the star blocks to make a half-square triangle doll quilt for foxy.