WIP Wednesday
I may have used affiliate links for some of the items in this post. Using an affiliate link to purchase an item won't cost you any more money, but I may receive payment if you click on a link and make a purchase. For more information, visit the disclosures page.
Sewing seems to have it's good days and it's bad days around here. Some days, I manage to finish my last piece of stitching just before my bobbin run out, other times, I end up with a machine malfunction and a quilt stuck in the machine.
This was a quilt stuck in the machine sort of week. That's OK though, It was the featherweight, so I was actually able to fix it myself, thanks to the lovely people in the Featherweight Facebook Group.
I was even able to finish quilting and bind Mil's baby quilt. It's been pieced and sitting next to my sewing machine in the basement for over two years, so when I realized that the whole sewing-with-kid thing was going to work, I brought it up and got it basted. The quilting went really quickly for it, even though I backed the quilt in minky. Seriously… what was I thinking?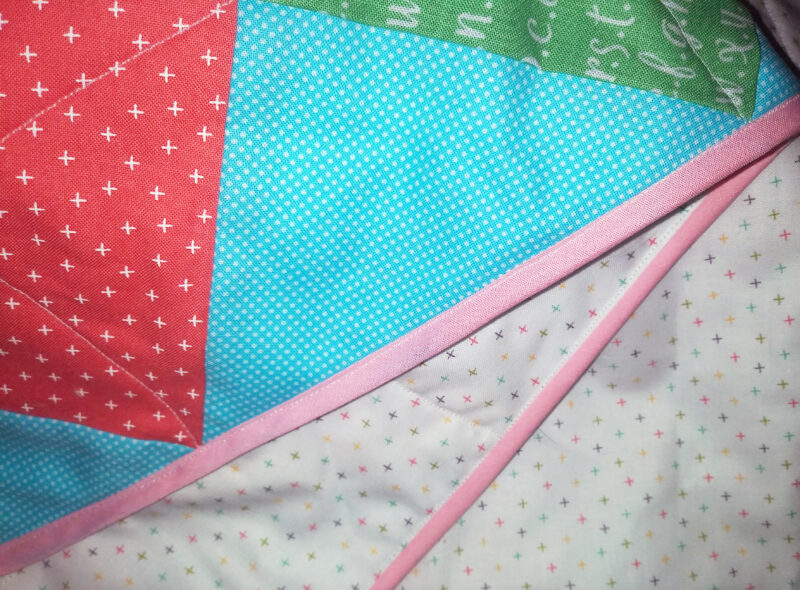 I also finished the baby quilt for my niece who is due in October. I'll be sharing both finished quilts soon.
What have you been sewing lately?