Road 15 Quilt
I may have used affiliate links for some of the items in this post. Using an affiliate link to purchase an item won't cost you any more money, but I may receive payment if you click on a link and make a purchase. For more information, visit the disclosures page.
I'm so excited to have finished this quilt! My sister is 38 weeks pregnant, so the baby could come any day, and I wanted to make sure that baby will have a quilt just like big sis.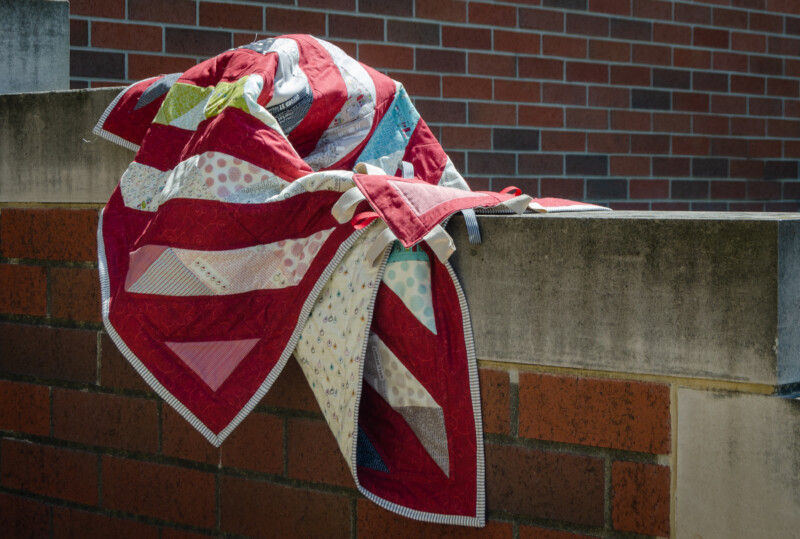 Fabrics
1 Charm pack of Road 15 by Sweetwater for Moda
1.5 yards of Soothing Swirl in Crimson by Color Principle for Henry Glass & Co. for the contrasting fabric.
1.5 yards of the neutral tree print from the Road 15 line for backing
.5 yards 1/8-inch stripe in grey by Riley Blake for binding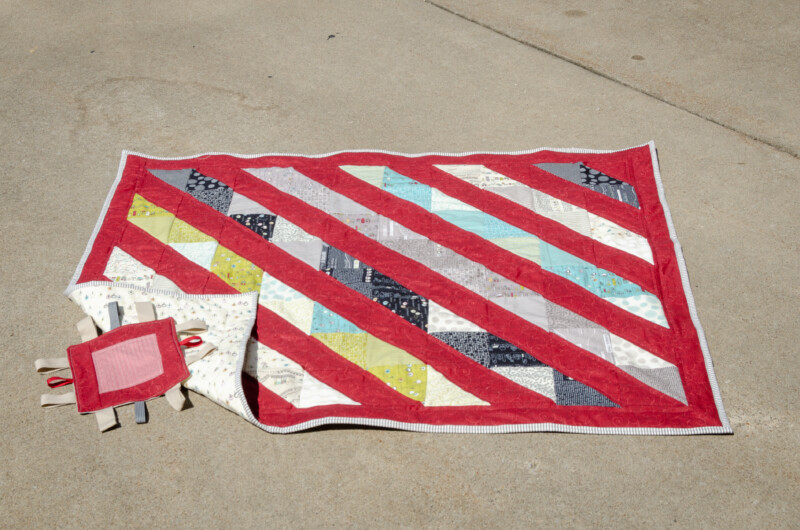 Design
Half-square triangles laid out to create contrasting rows, with single border. Leftover fabric and ribbon from my stash were used to make matching taggie. Quilting using burgundy top thread with cream bobbin thread so the quilting doesn't show on the quilt. Quilt finishes at approximately 34×44-inches.