WIP Wednesday
I may have used affiliate links for some of the items in this post. Using an affiliate link to purchase an item won't cost you any more money, but I may receive payment if you click on a link and make a purchase. For more information, visit the disclosures page.
I've taken a short break from working on my spooky fall quilt this week to do a baby quilt for my sister. She's due to have a baby in a couple weeks, so I really needed to get her quilt done. I'd already done one quilt for her oldest, so I wanted to keep the same sort of feel for this baby.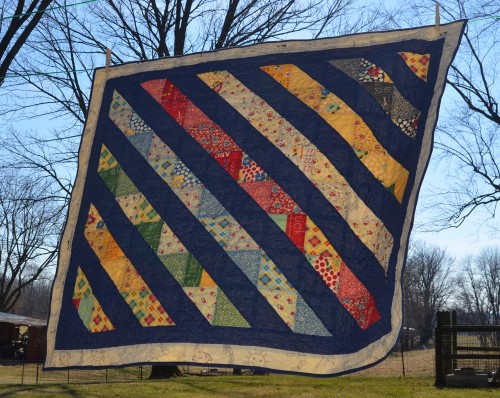 I picked up some great gender neutral fabric for her quilt from a local fabric store and got to work.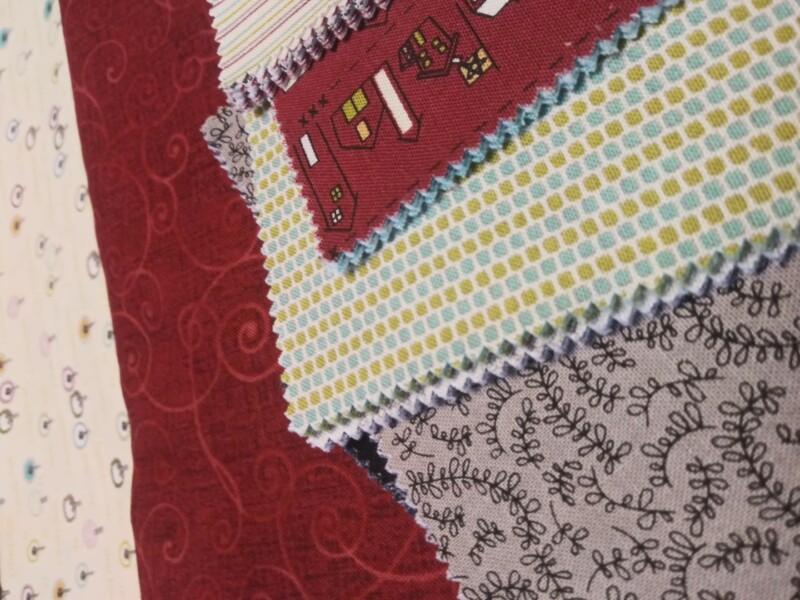 The great thing about working with a charm pack is that I was able to get a scrappy look for this quilt without having to purchase LOTS of excess fabric, and it saves on cutting. All I had to cut for this quilt were the burgundy squares to go with the charm squares. There were 42 squares in my charm pack and I used 40 of them to make 80 half-square triangle blocks.
After this, it was just a question of piecing the blocks together and adding a border — oh yea, and making sure that I had the right shade of thread to quilt the top. I'll be sharing photos of the finished quilt of Friday.
By the way, I do not recommend using your floor to lay out a quilt design while both your cat and tiny human are in the house. I had to put it back together multiple times.