WIP Wednesday
I may have used affiliate links for some of the items in this post. Using an affiliate link to purchase an item won't cost you any more money, but I may receive payment if you click on a link and make a purchase. For more information, visit the disclosures page.
This week's project is another baby quilt. It's pieced with brightly colored scraps from a variety of fabric lines. The block concepts are from Cluck Cluck Sew's Squares and Strips quilt tutorial, which I have made several times. However for this one, I did the blocks at half-size, so they finish at 4-inches instead of 8-inches. It was a great way to use up smaller scraps.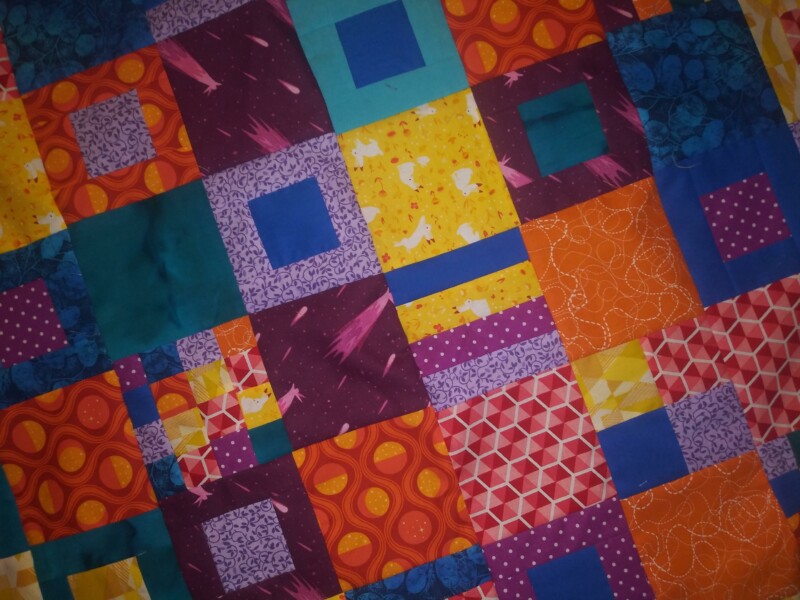 With this one, I used a selection of coordinating scraps, but as long as you have the right number of blocks when you are done, you could make a really scrappy version with the bits that you have left from all of your projects.
Now I just have to decide what to back the quilt with and what thread I will use to quilt it.
Featured at:
Midweek Makers at Quilt Fabrication