WIP Wednesday
I may have used affiliate links for some of the items in this post. Using an affiliate link to purchase an item won't cost you any more money, but I may receive payment if you click on a link and make a purchase. For more information, visit the disclosures page.
It's slow with the tiny human as an assistant, but I managed to piece together the top left section on my communique baby quilt. It measures 22×22-inches, which isn't much, but it makes Milli very happy.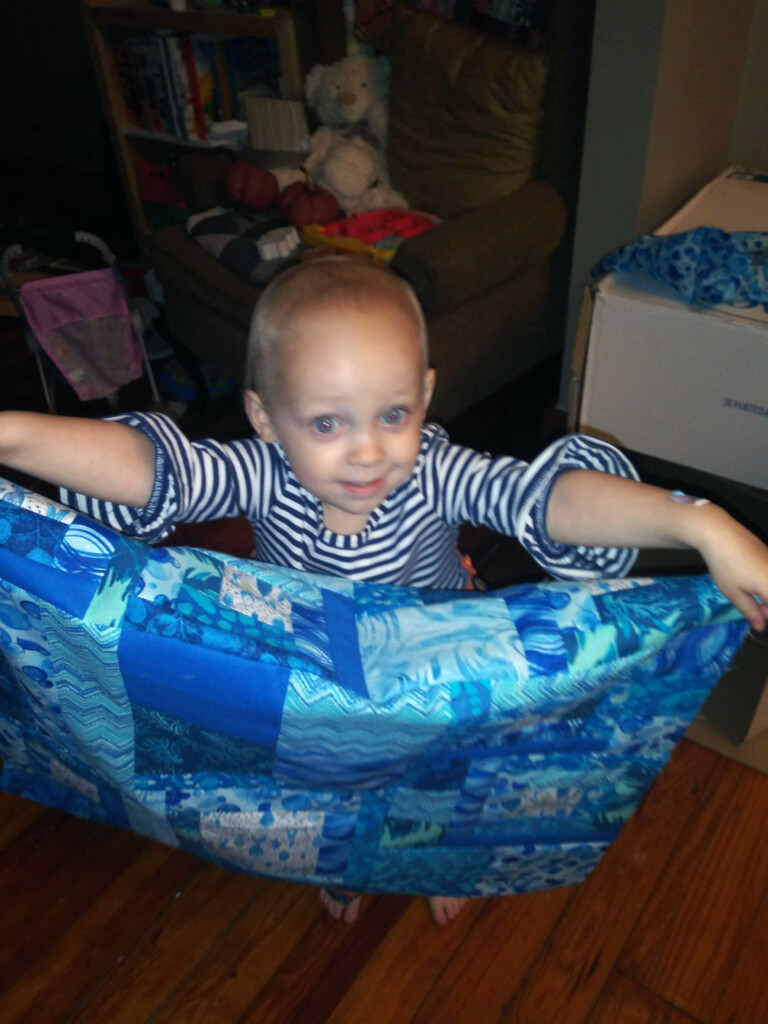 I'm hoping that I can distract her with this finished section while I work on the next one.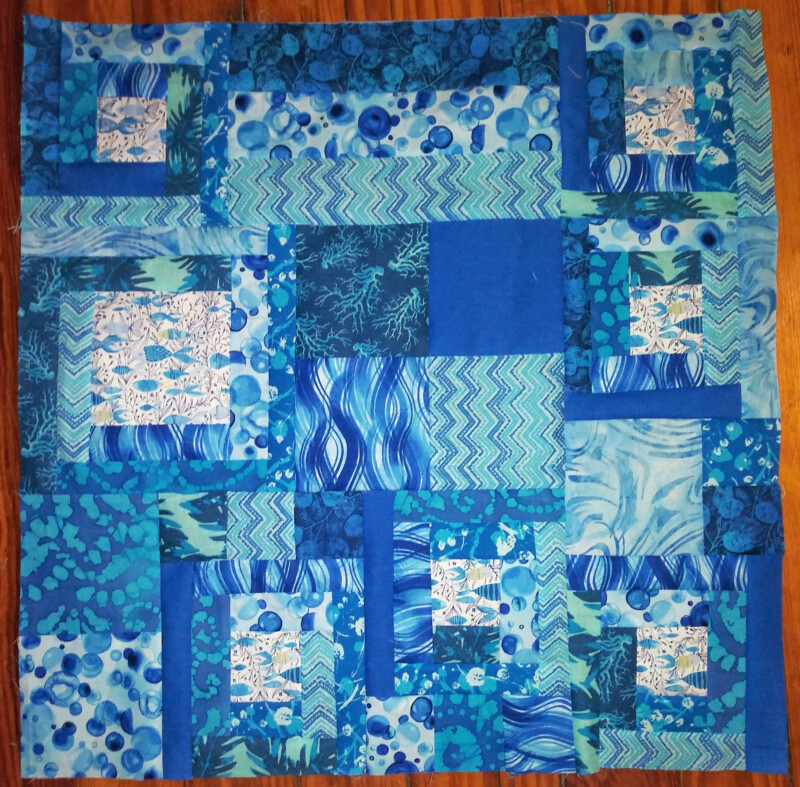 What have you been working on this week?