Valentine Crafts with Milli
I may have used affiliate links for some of the items in this post. Using an affiliate link to purchase an item won't cost you any more money, but I may receive payment if you click on a link and make a purchase. For more information, visit the disclosures page.

With Valentine's Day approaching there are hearts everywhere at our house - from the (no longer a Christmas) tree to the crafts.  We're decorating everything in pinks and reds, and covering all the surfaces in hearts of all sizes.
Hearts have even taken over our craft space with stickers, doilies, and a variety of other seasonal supplies.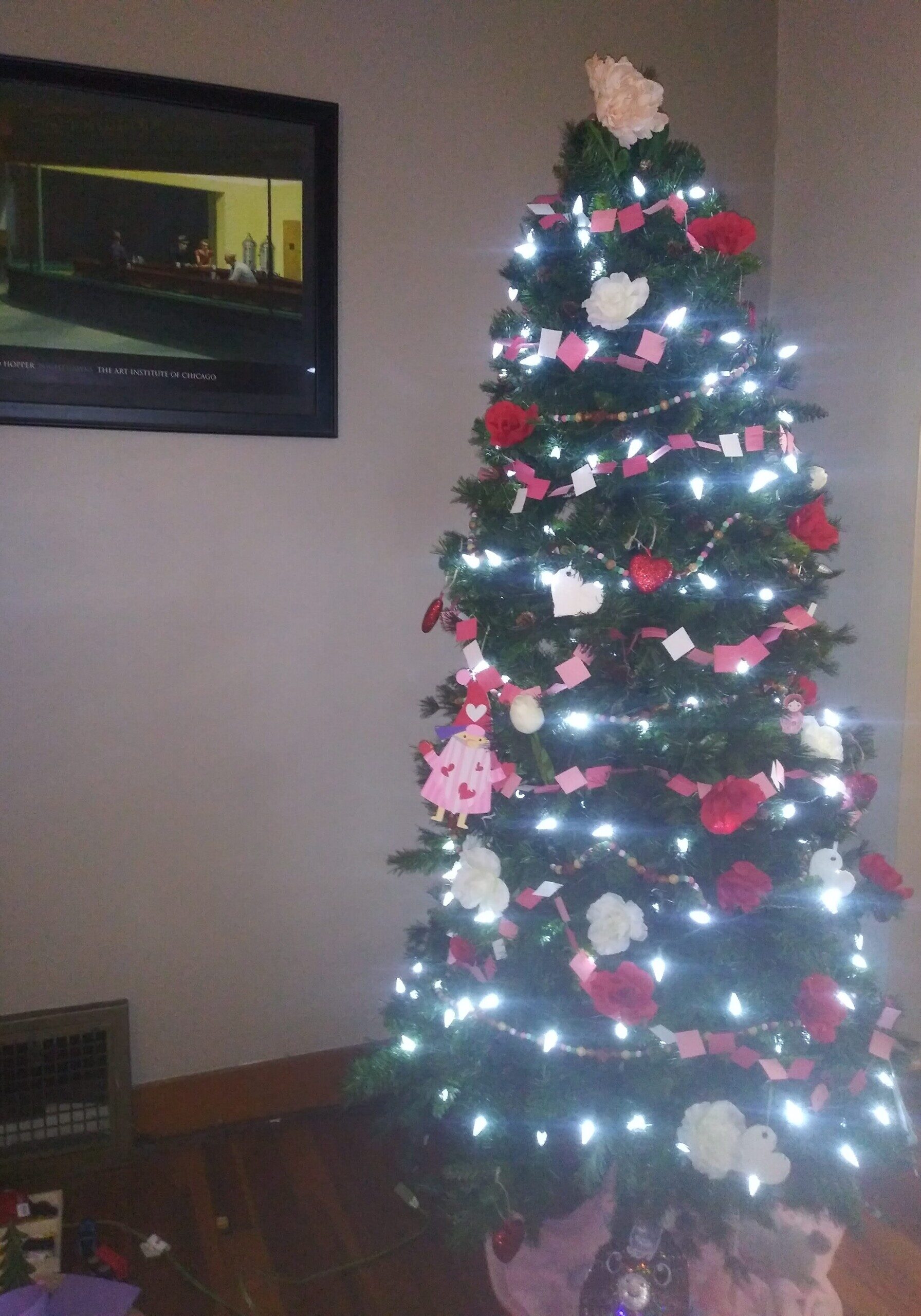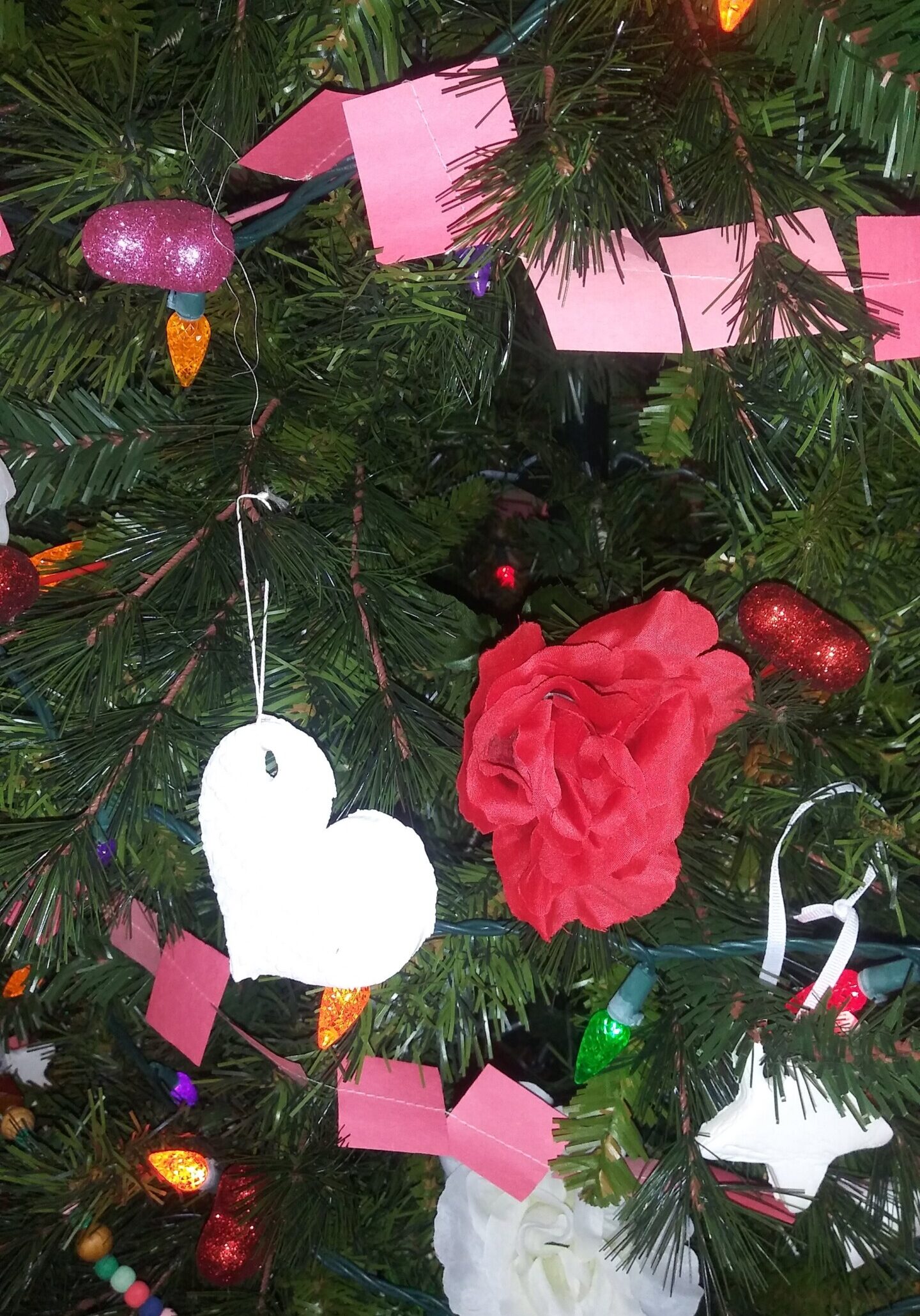 The first thing we made with our fun seasonal supplies were some paper doily butterflies.  The main things you need for this project are some heart shaped doilies and a craft or popsicle stick.  If you don't have the paper doilies, you can also grab some construction paper and cut out your hearts as well.  We used a tutorial from over at Making Life Blissful.
My butterfly is the larger one.  I glued my doilies to my craft stick, and then wrapped the stick in red pipe cleaners before decorating my butterfly's wings with glitter paint and foam stickers.  Mil's smaller butterfly has pink wings and and a red dyed craft stick.  Her butterfly features wings are covered in glitter paint and jewels.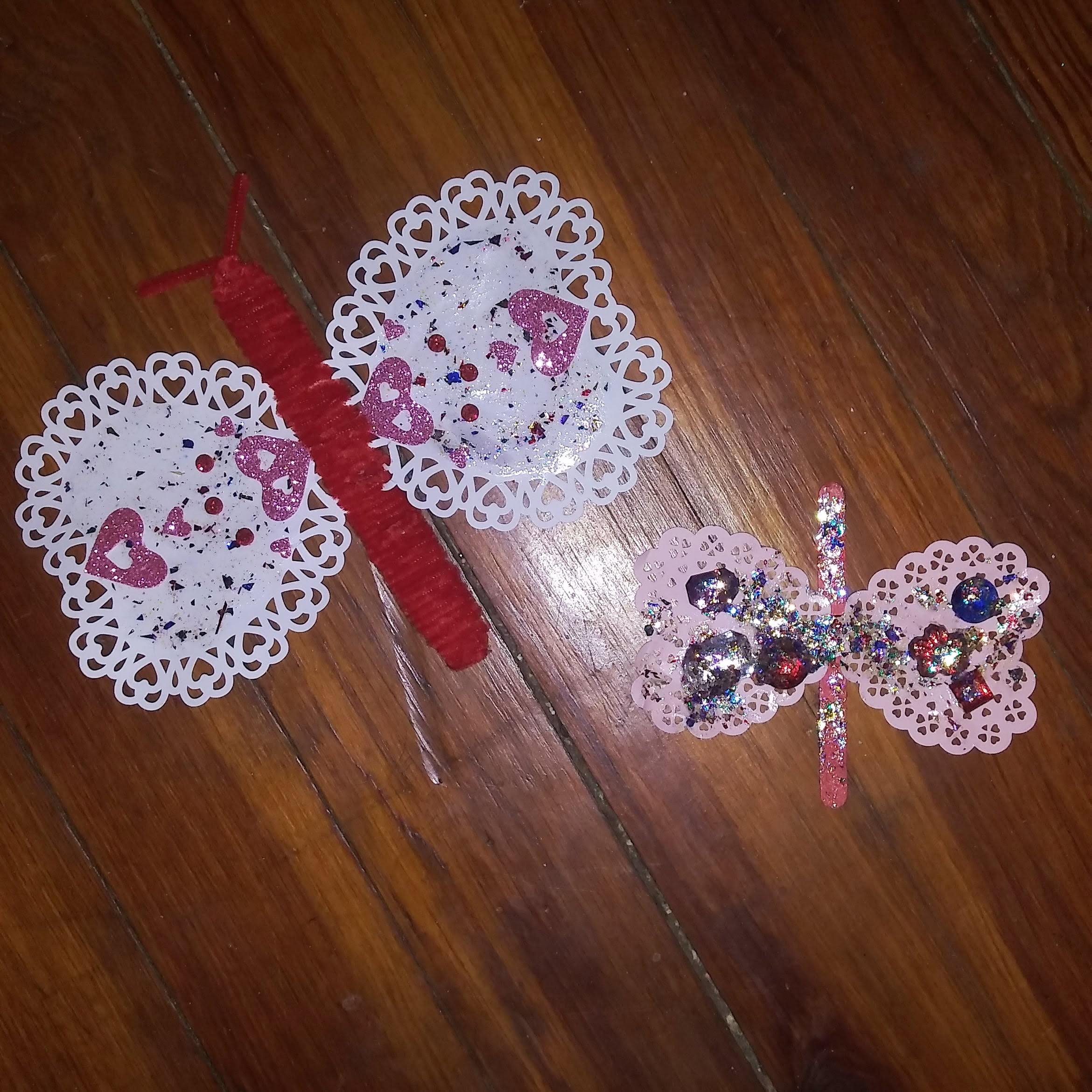 We also busted out the paint for another Andrea Nelson Art tutorial.  This was very similar to the bubble art tutorial, but we made a heart stamp from a toilet paper roll.  During the painting process, Mil splashed a bit of paint on my piece, so I decided to go full out with the paint splatters.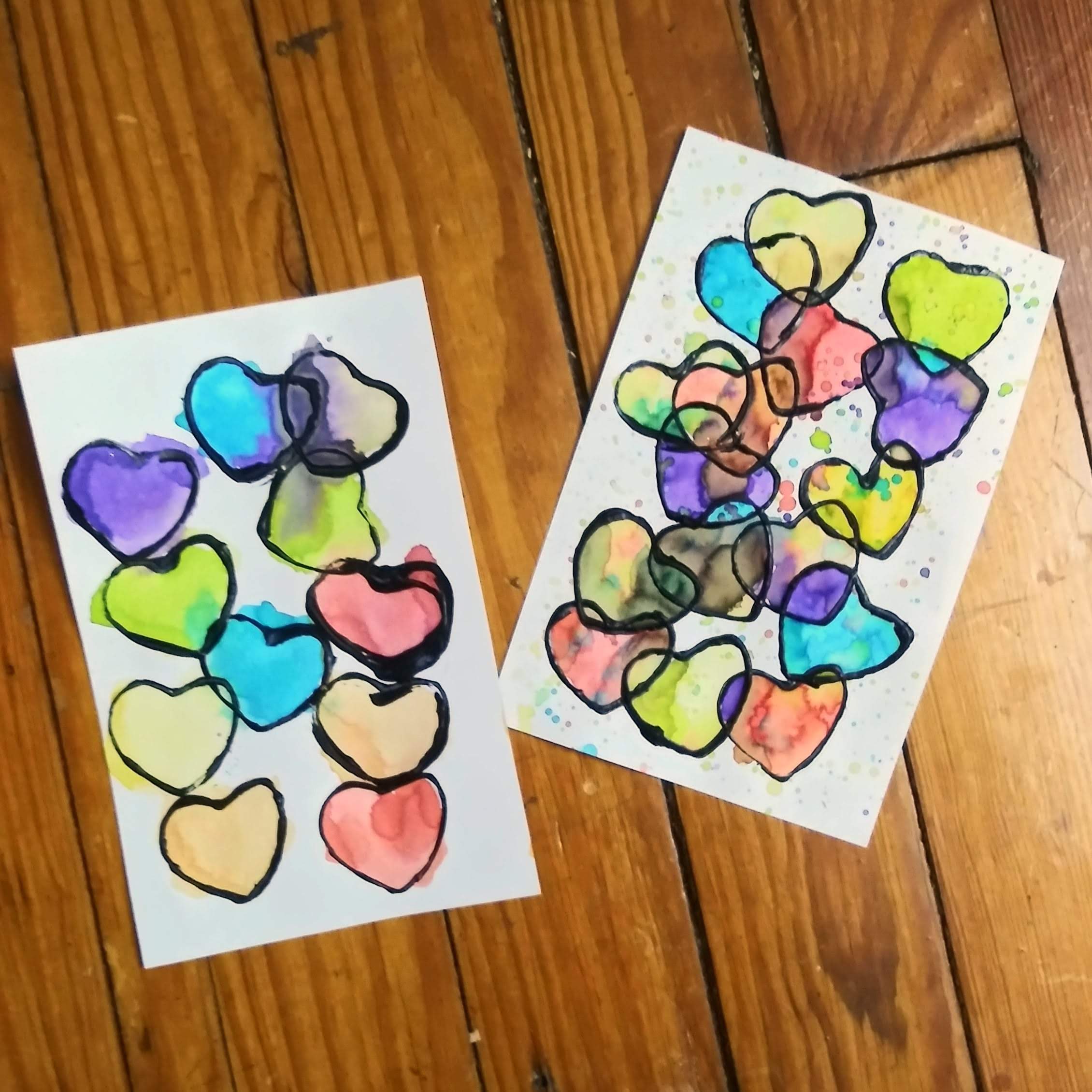 What have you been creating lately?  And what inspires you?