Pineapple Quilt
I may have used affiliate links for some of the items in this post. Using an affiliate link to purchase an item won't cost you any more money, but I may receive payment if you click on a link and make a purchase. For more information, visit the disclosures page.
Thanks to the massive basement cleanup, I'm back to sewing when I have the time.  My 1st completed project is a pineapple quilt that I purchased fabrics for several years ago.  It's based on a mini quilt by Lori over at Crossquilt, which I fell in love with when she shared her project in 2015.
For my project, I decided to go larger, making the squares on my pineapple 8" each, and giving me a finished lap quilt measuring 40x60".
Another thing that I changes, was that I chose to use scraps of the fabric from the front to create the back of the quilt, including all the offcuts from the half-square-triangles.
I'm very happy with how the quilt came out, since I wasn't working from any real pattern, and I had to improvise with the front of the quilt to have enough of the background fabric in the right sizes (a problem with a quilt project that I got fabric for years ago).  I can only hope that my next quilting project goes as smoothly.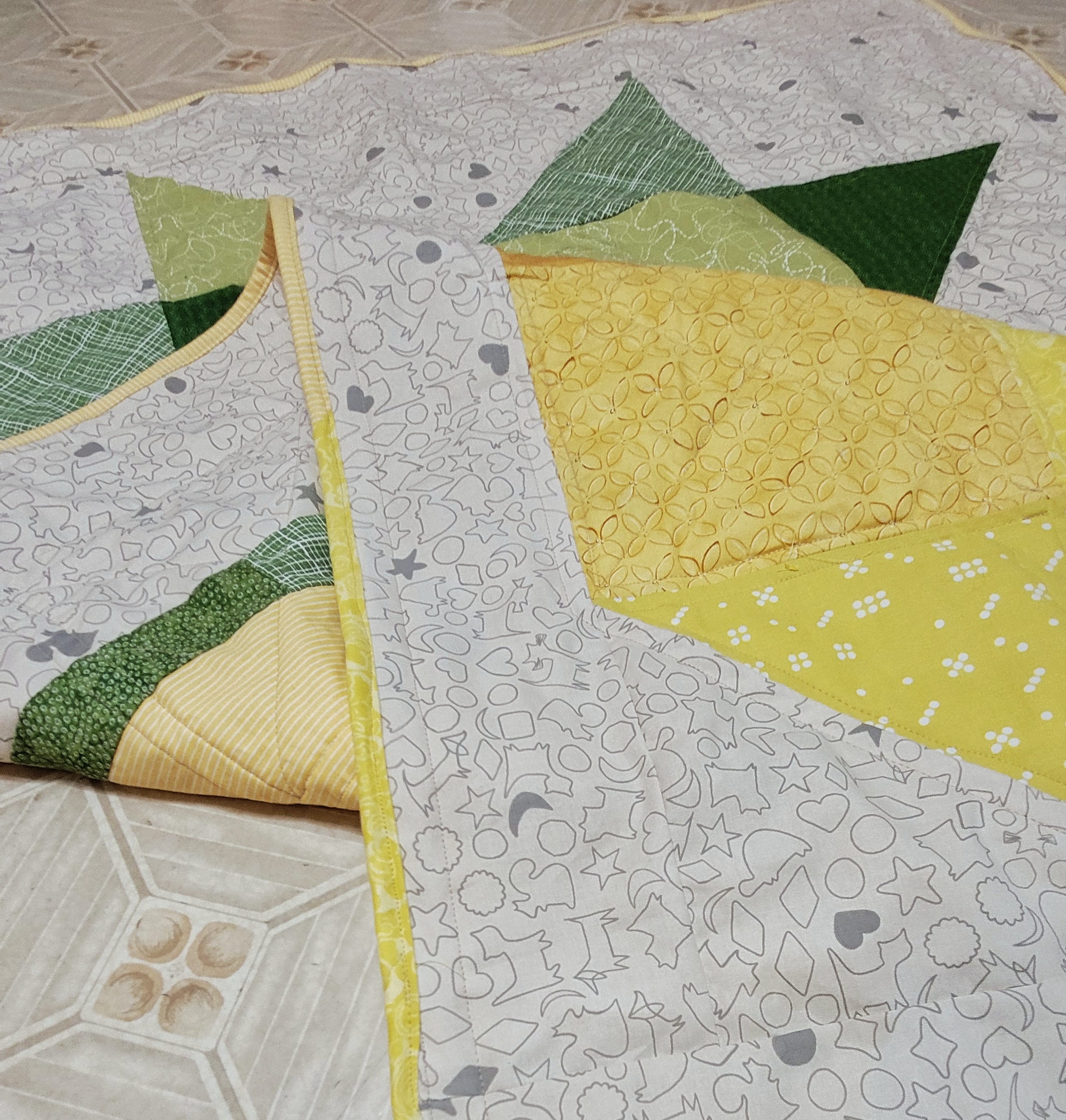 What have you been sewing up lately?