Snow Day Art Projects
I may have used affiliate links for some of the items in this post. Using an affiliate link to purchase an item won't cost you any more money, but I may receive payment if you click on a link and make a purchase. For more information, visit the disclosures page.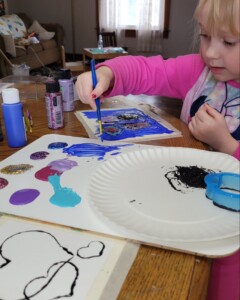 Thanks to an ice storm, Mil & I had a day off yesterday. Or more specifically, Mil had a day off and I had a remote work day.  Remote work days are a little hard when you're home alone with a 5-year-old. She really wanted me to play with her, and had a difficult understanding why I couldn't do things with her ALL day.
I did make some time to spend with her after lunch.  We got the paints out, and did a little process art.  It's simple fun for Mil and usually makes some interesting for some interesting art pieces.
Yesterday was no different.  We worked with cookie cutters and acrylic to stamp shapes onto our papers (always remember to clean them right away, or the paint will stick).  I chose hearts and Mil picked out a set of donut and coffee cutters.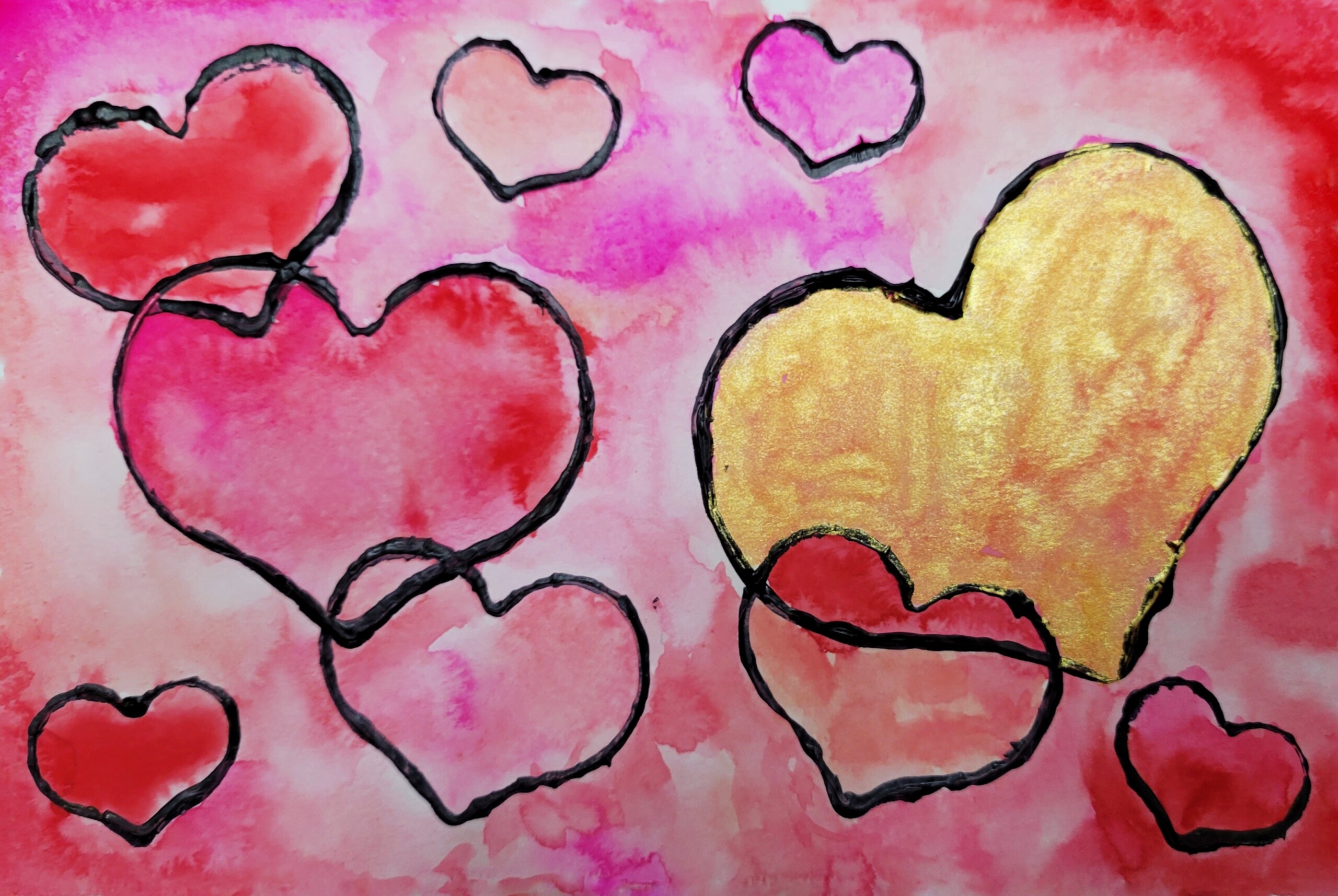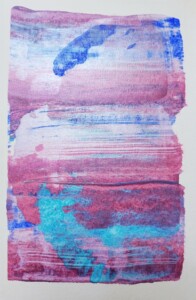 After the acrylic dried, I finished off my hearts with watercolors (Mil helped).  But Milli chose to use lots of different colors of acrylic to paint her project.  So, we ended up with lots of leftover acrylic on the palette.
I wasn't loving the idea of washing all that acrylic down my drains, so we we globed it on the edge of a sheet of paper and tried our hands at squeegee painting.  The piece came out surprisingly well.
I don't have any idea what we'll do with the squeegee art yet, but it does look really cool.
What projects have you been doing while you've been snowed in this winter?  Painting, quilting, yarn crafts?  I'd love to hear about it!
The heart print is now available in my Redbubble and Society6 Stores.  They are linked below if you would like to have these pieces in your home.