Learning Procreate
I may have used affiliate links for some of the items in this post. Using an affiliate link to purchase an item won't cost you any more money, but I may receive payment if you click on a link and make a purchase. For more information, visit the disclosures page.
I recently decided to try learning to use Procreate, a digital illustration app. It's something I've been interested in doing for a long time, but haven't done because Procreate is only available for the Apple iPad.  I don't own one, and didn't want to invest in one if it wasn't something that I would really use.
Fortunately for me, working in the IT Shop has it's advantages.  I've been able to borrow a spare iPad for the last week or so, and take my 1st steps into learning the software via some Cat Coq classes on Skillshare.
I'm finding the process very interesting, but getting my brain to switch over to Mac functionally has been interesting.  I'm very used to android-based devices, so accessing things on the tablet feels backwards.
Some of the 1st skills I've learned have been, using the drawing guides for hand-lettering, using drawing assist to make mirrored images as in my doily mandala, and tracing images, while using alpha block and clipping mask to texture specific layers of my design.
That has actually allowed me to do some really interesting stuff.  I've even created my 1st pattern using procreate.  I call it "Tiger Lily."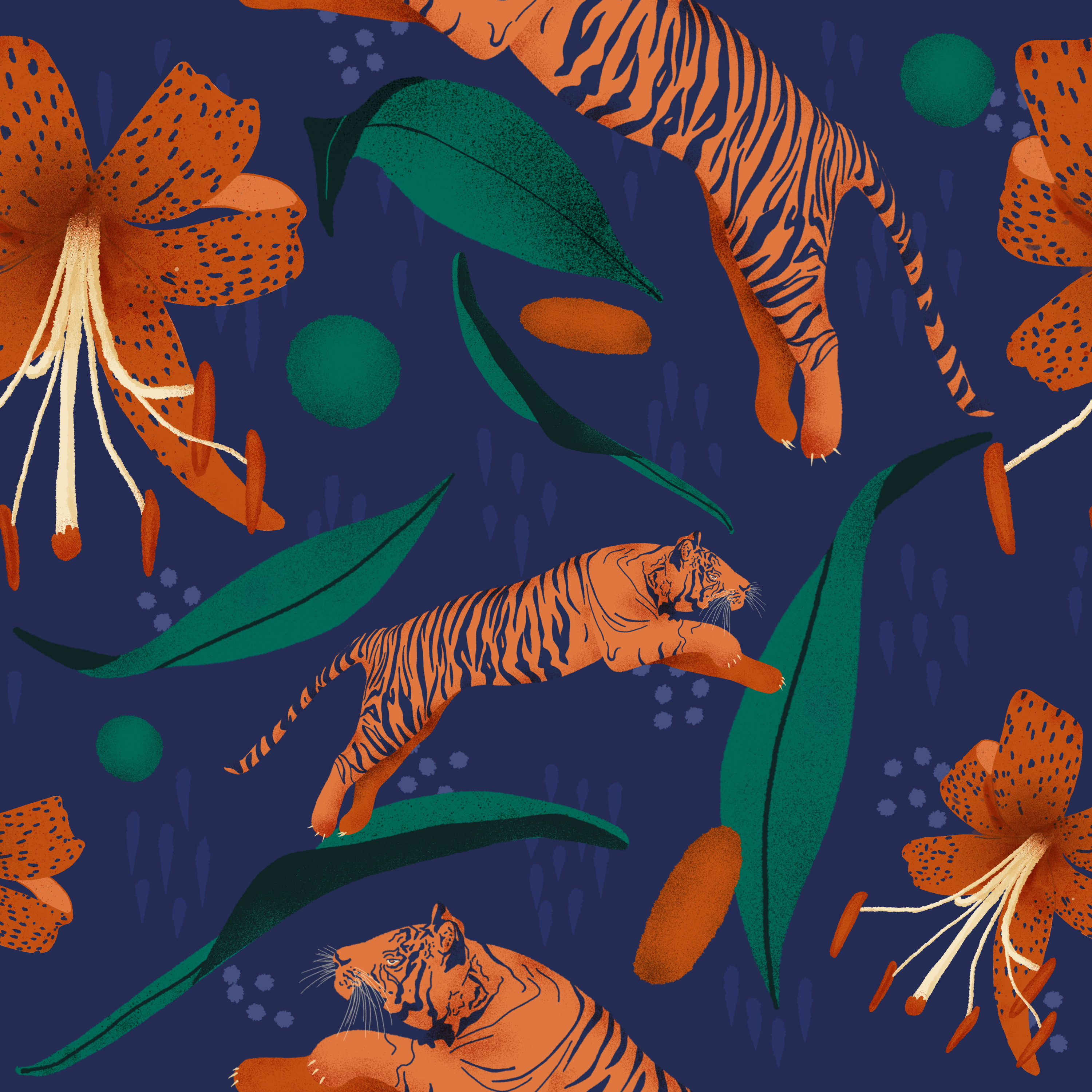 The pattern is fully repeating, which was an absolute pain in Procreate.  Until they develop a more user friendly way to make patterns, I'll probably start exporting all of the elements I create in Procreate to PSD files and make my patterns in Photoshop using the Preview Pattern function.
Do you create art digitally?  What software do you prefer to work in?