Playing with New Art Techniques
I may have used affiliate links for some of the items in this post. Using an affiliate link to purchase an item won't cost you any more money, but I may receive payment if you click on a link and make a purchase. For more information, visit the disclosures page.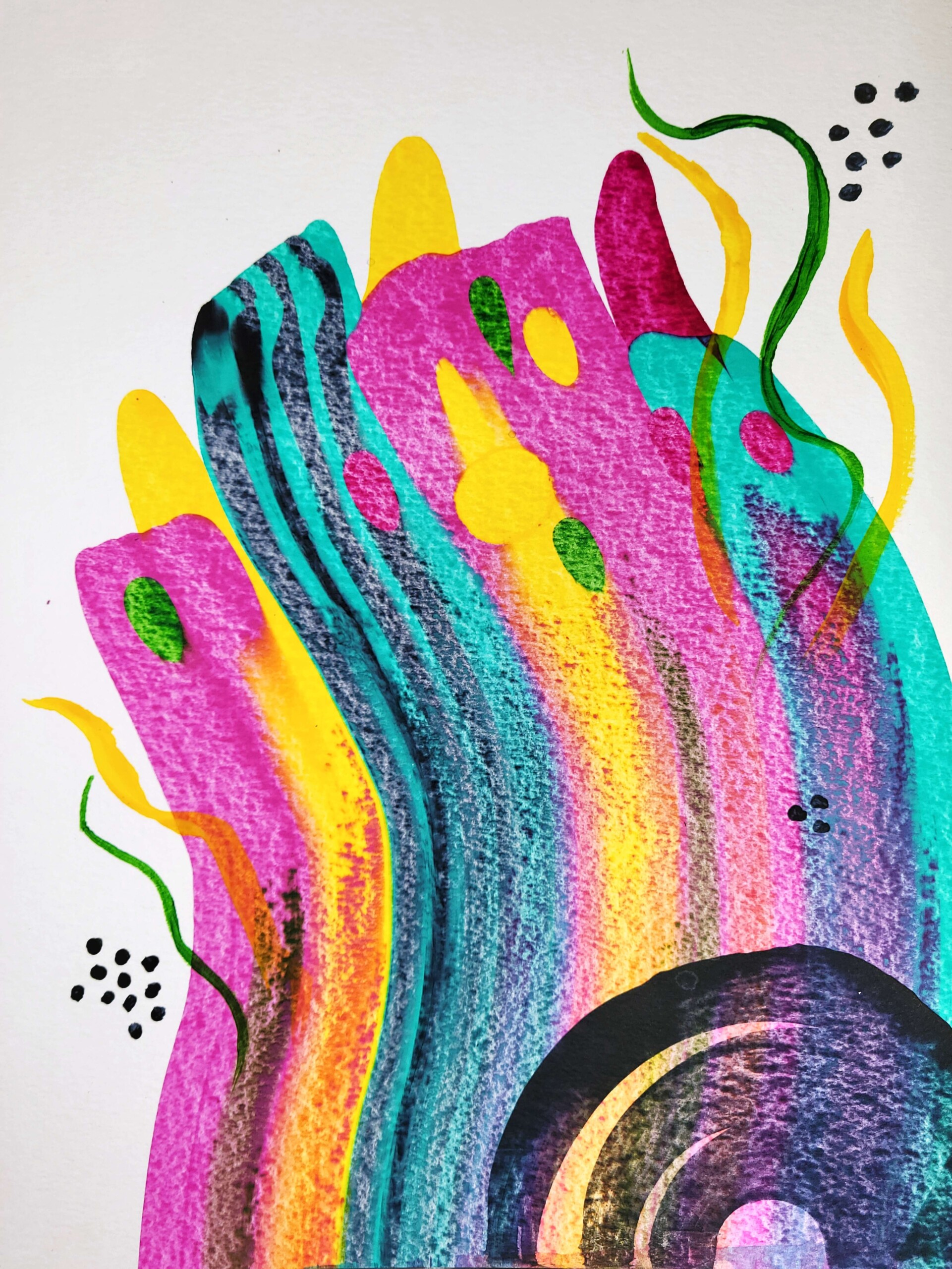 I've been playing with some new painting techniques lately.  The most interesting so far has been squeegee painting.  It's really a pretty simple process.  You add drops of paint to your art surface, then use a squeegee, or scraper to drag the paint across the page.  It's quite interesting to see how the paint interacts as the colors overlap.
I've been very inspired by Sharece Studios over on Instagram.  Her work is absolutely beautiful and very fun. I love her choice of color palettes in her pieces, as well as the additional details she adds after the initial scraping.