You remember that quilt that I started at the beginning of the week?  I got it done!  I have decided that I absolutely love making small quilts.  Why?  Because they're quick.  I love that I feel like I accomplished the same amount of work as a big quilt, even if it is smaller.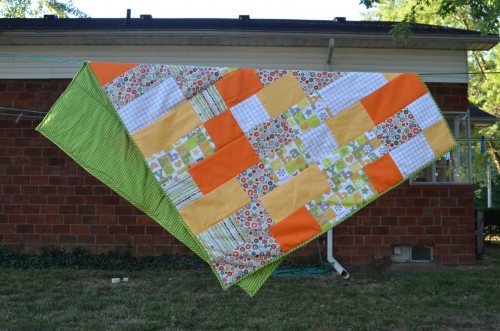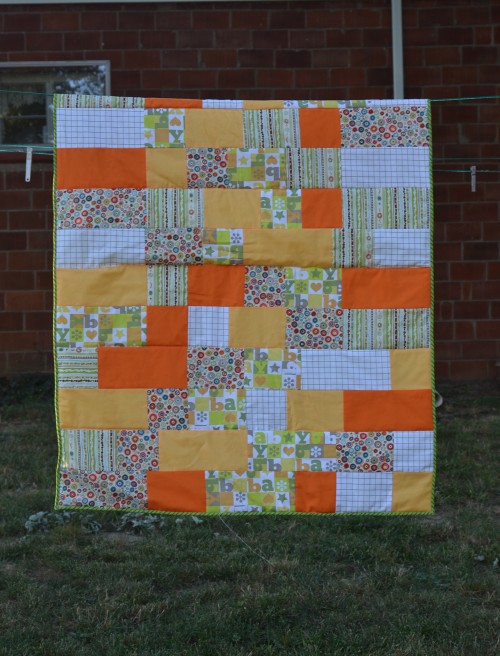 The Road Trip Quilt Pattern I used – thanks Cluck, Cluck, Sew! – was super easy to put together, and because of how it's set up, the possibilities for this quilt are endless.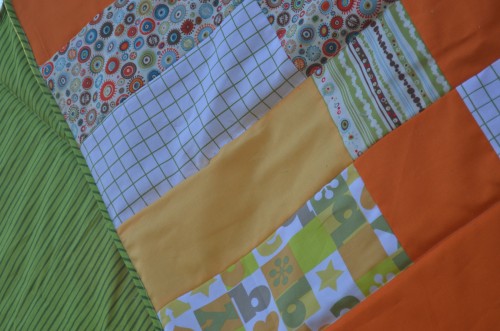 I did this one at a crib size, so it's 36×48 inches finished.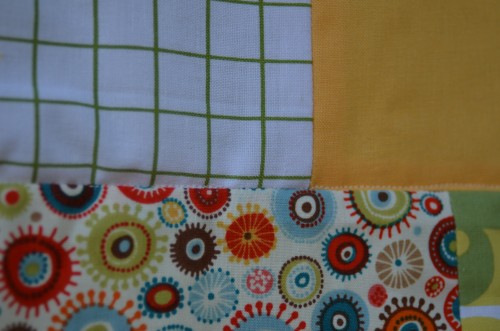 I'm really proud of this, even if it isn't perfect.  It's the first quilt I've done the quilting on.  It's really simple, but I still did it – on my regular sewing machine and everything.  I also did the binding myself — with a little help from my mom-in-law, Mary Kay, who came over and explained the process to me.