You may remember the original meringue skirt that I made a couple months ago.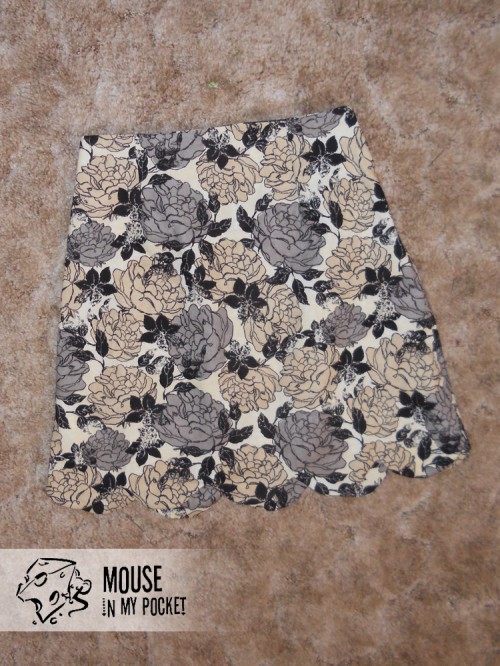 It was the very first project from the Colette Sewing Handbook, and I love that it has a scalloped hem.  It's the first and only one I've done so far – at least on purpose.
One thing I really enjoy about this skirt is that it has a great silhouette.  It can be flirtatious without being sexual, and it can be fun without being casual.  And I have to say that I do love the print I used from the Little Black Dress collection for Moda.  It's neutral with greys and tans, so I can wear it with lots of things.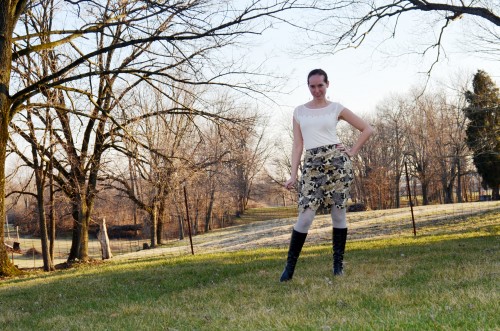 But my favorite outfit so far is completely neutral.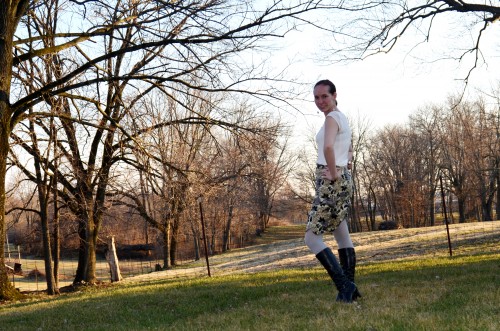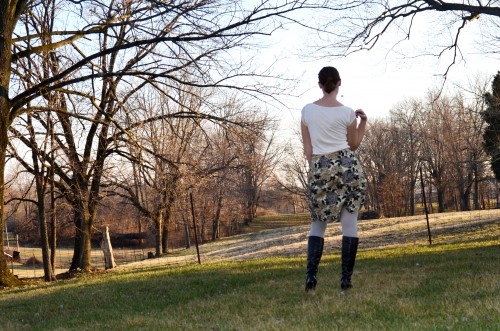 What do you think?