Craft Month 2011 – Day 1 – Spring Wreath
I may have used affiliate links for some of the items in this post. Using an affiliate link to purchase an item won't cost you any more money, but I may receive payment if you click on a link and make a purchase. For more information, visit the disclosures page.
It's National Craft Month.  In celebration of this, I'm going to make an effort to do lots more crafting this month… and blog about it.  Hopefully this will get me back in the habit of crafting, and blogging… since I've been slacking in both areas lately.  My first project is one that I actually did over the weekend. 
I've been playing a lot with Mod Podge in the last couple days, and trying to find uses for my leftovers from other projects.  The fact that it's now March, gave me an excuse to change out the wreath on my front door…. so, here's a look at the new one I made, and a little about the process.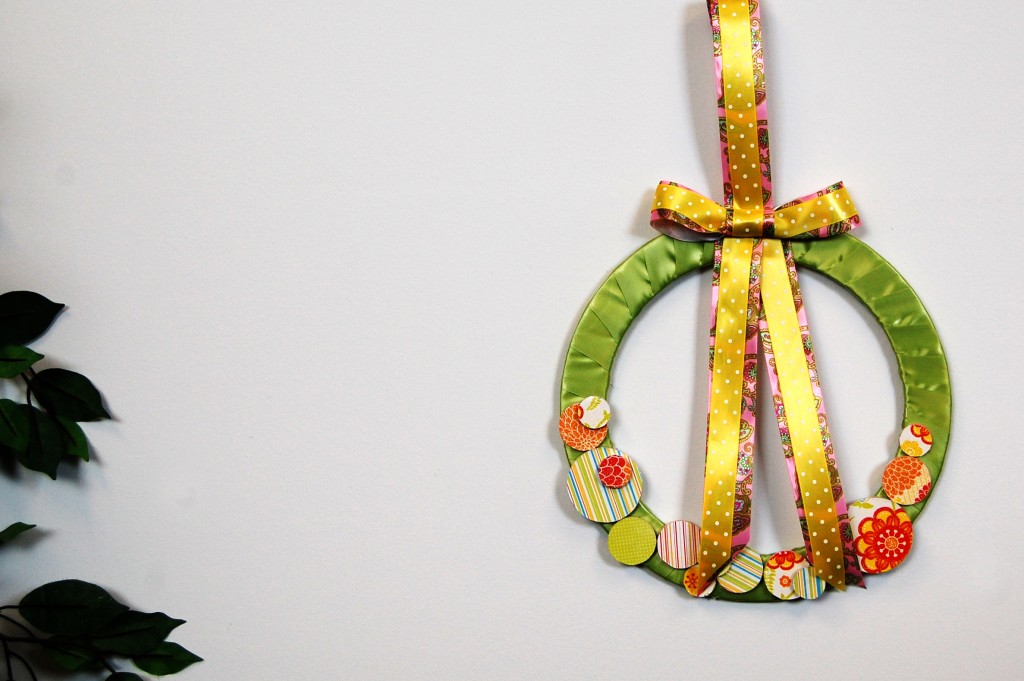 For this wreath I wrapped a flat wreath form (I can't hang dimensional wreaths on my front door because of the screen.)  in a bright, spring green satin ribbon.  Then created a contrasting bow and hanger with yellow polkadot and pink paisley ribbon. (All with leftover ribbon from a project I created for a fundraiser.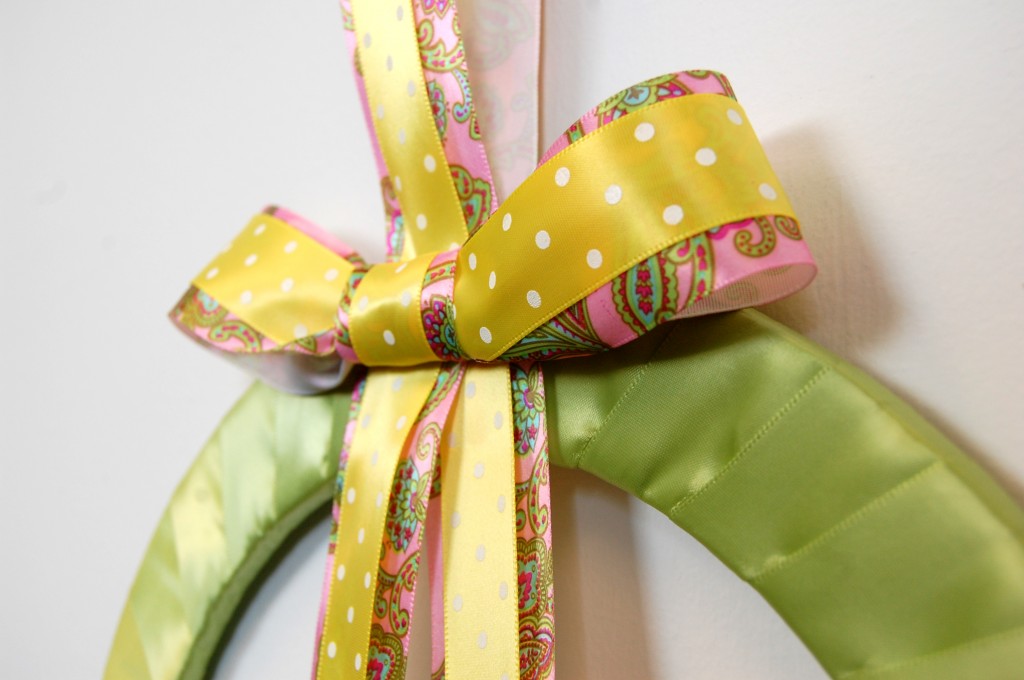 Then I took some nice wooden circles and spray painted them white.  This was really for the edges, since the pieces were fairly thick.   Once the paint dried, I Mod Podged the wood to some scrapbook paper and cut out the shapes with an exacto knife.  (Next time I do this, I will use the cri-cut to cut out my circles, but I didn't have one at the time.  I got my mom's yesterday on loan.)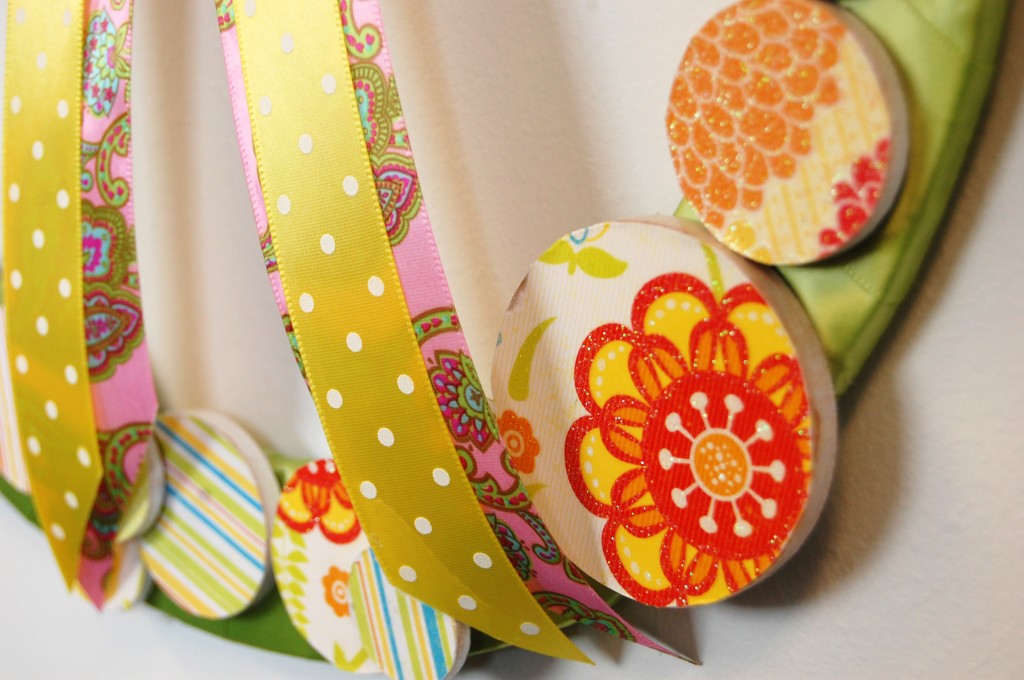 This was simply followed by putting everything together with some hot glue, and a little more Mod Podge.  I found that the hot glue didn't want to hold to the mod podged surface.
Do you have any plans for National Craft Month?