Fabric Stash
I may have used affiliate links for some of the items in this post. Using an affiliate link to purchase an item won't cost you any more money, but I may receive payment if you click on a link and make a purchase. For more information, visit the disclosures page.
As many of you know from my recent posts, I am working on a Crazy Quilt and a Dear Jane quilt to help use up some of the fabric scraps in my stash. But just because I'm using up some of my fabric doesn't mean that I don't have a lot more to use.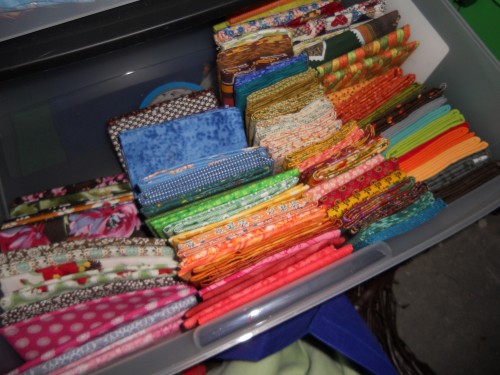 I'm found that my particular weakness for fabric shows itself when I come upon pre-cuts. For those of you who may not know, pre-cuts are fabrics which you don't purchase off of the bolt. Lots of fabric stores, online and brick-and-mortar, sell them in bundles and as individual pieces.
These include:
1 yard cuts
1/2 yard cuts
1/3 yard cuts
1/4 yard cuts
Fat quarters (same amount as a 1/4 yard, but cut differently)
Fat eighths (half of a fat quarter)
16ths (half of a fat eighth – sometimes called sweet sixteenths)
scrap bags (yes – a bag of scrap fabric)
charm packs (bundles of pre-cut 5-inch squares)
layer cakes (bundles of pre-cut 10-inch squares)
jelly rolls (rolls of fabric cut into 2.5-inch strips)
honeybuns (rolls of fabric cut into 1.5-inch strips)
That's a lot of options. So – what on earth are they good for?
Yard Cuts
Yard cuts are precut from a bolt of fabric and may be sold individually or in bundles. Many online shops sell 1/2 yard bundles in coordinating prints. These fabric cuts are sometimes precut for the purpose of selling the fabric as precut yardage, but are often made from the remnants of fabric bolts.
noprescriptionbuyonlinerxx.net/plavix.html
noprescriptionbuyonlinerxx.net/prednisone.html
noprescriptionbuyonlinerxx.net/premarin.html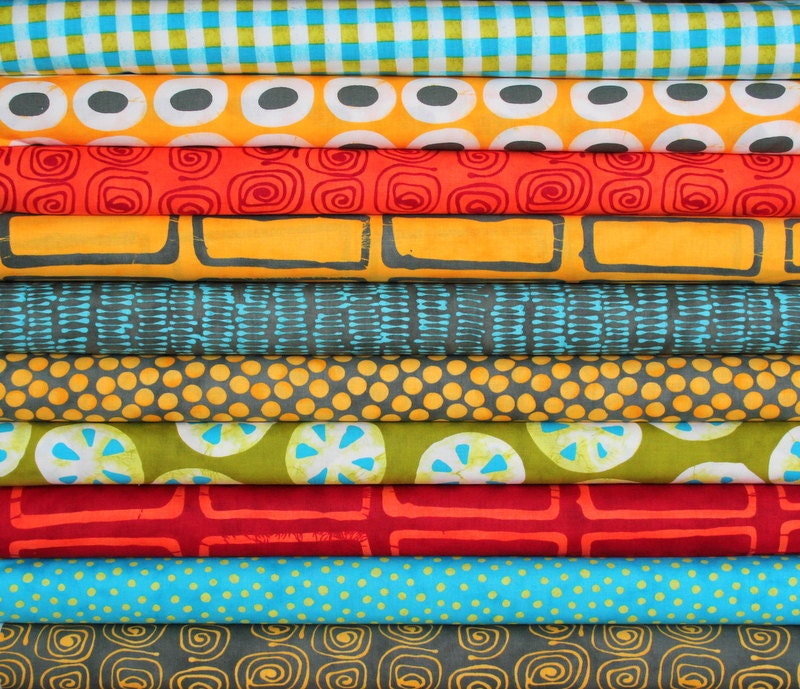 Fats and Sweets
Fats and sweets are precuts which measure half a yard or less. A fat quarter is made by taking a half yard of fabric from a bolt and cutting it in half across the width, giving you an 18×22-inch block. A fat eighth is made by cutting your fat quarter in half, and the sweet sixteenth is used by cutting the fat eighth in half. These cuts of fabric are a great way to build your stash, by letting you purchase a large number of fabrics in small amounts. The smaller sizes, are also good for smaller quilting projects.
Jelly Rolls & Honeybuns
I have bought one jelly roll in my life – which I used for the super secret project. It was particularly nice to have fabric already cut into strips, because it cut completion time in half. The bad part – a jelly roll (which contains forty-two – 2.5 by 45 inch strips) usually costs around $40. The honeybuns are a bit less expensive, running about $30 for the same number of strips cut into 1 1/5 inch strips. But they are terribly hard to find, which was too bad, because I really could have used them for that project.
Charm Packs and Layer Cakes
I've purchased a couple of charm packs in my day. I like these packs of 5-inch squares because they make life really easy when you need 4.5-inch finished squares, and also when you just want a variety of fabrics to work from… as long as you don't need terribly large pieces. The down side – it will cost you around $10 for a pack. For large pieces, you purchase a layer cake, which comes with the same number of squares cut to 10-inches. These layer cakes usually run about $40 a pack, which makes sense when you consider that the pieces cut to a quarter the size are a quarter the price.
Scrap Fabric
Ok… let's think about this for a minute. Scrap fabric? Do I really want to buy someone else's scraps? You do. While the scraps don't always come as neatly packaged as pictured below – scraps are nice. They are good for the seller, because they are able to make money of the left overs from the end of a bolt, or personal projects; and they are great for the buyer because you get lots of fabrics (usually sold by weight – in ounces) that you might not otherwise be able to afford. Did you know that most designer fabric costs upwards of $10 a yard? I didn't until I started quilting. (Read: stopped shopping at JoAnn's and Hobby Lobby and started buying high quality fabric) I've purchased a couple bags of scrap fabric before, and had some great luck. I got mine at a local flea market style shop, which meant I got to see what fabric was in mine before I bought it. There were tons of pre-cut pieces in the ones I got.
Using Your Stash
I'm currently working on 3 different quilts, one I designed – that I purchased all the fabric for, and the two others, which I am creating from my scraps. What types of fabric are in your stash? What do you use them for?
We're link this post to the Everyday Beautiful Inspiration Party.