Fashion Friday: Asymmetrical
I may have used affiliate links for some of the items in this post. Using an affiliate link to purchase an item won't cost you any more money, but I may receive payment if you click on a link and make a purchase. For more information, visit the disclosures page.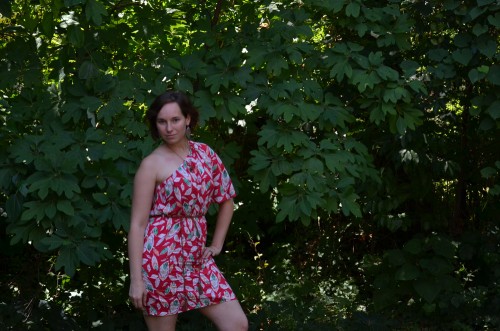 This week on Fashion Friday, I've got a super cute dress that I picked up at a local store, The Graceful Lady, in Evansville.  I found a similar dress by the same company, Ya Los Angeles, at the Graceful Lady location in Ft. Branch.  Both dresses were this great red print, but I loved the cut of the dress I found in Evansville better.
I decided to pair this dress with a pair of brown gladiator style sandals I picked up at Forever 21.
I love how well the shoes match the leather belt that came with the dress.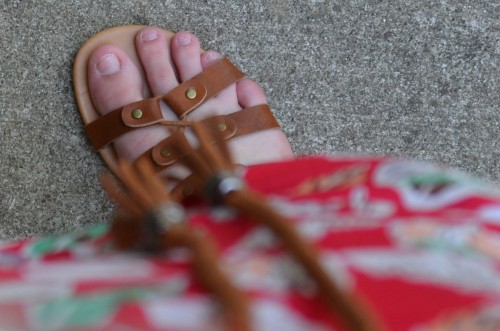 For jewelry, I went with a necklace and pair of earrings I recently picked up at Maurice's.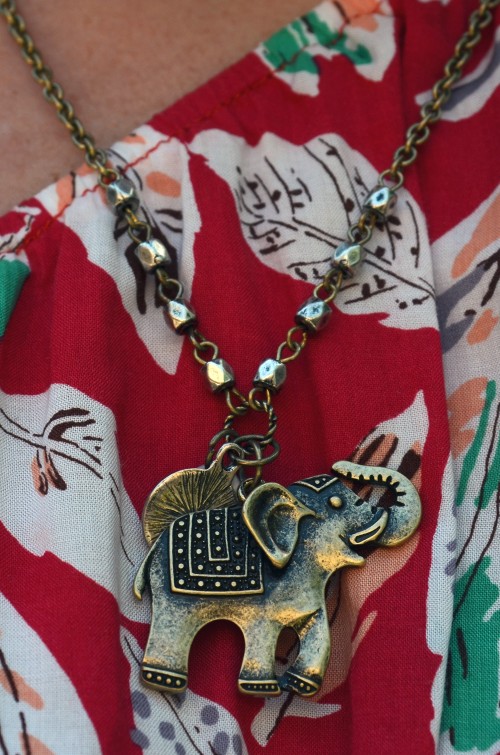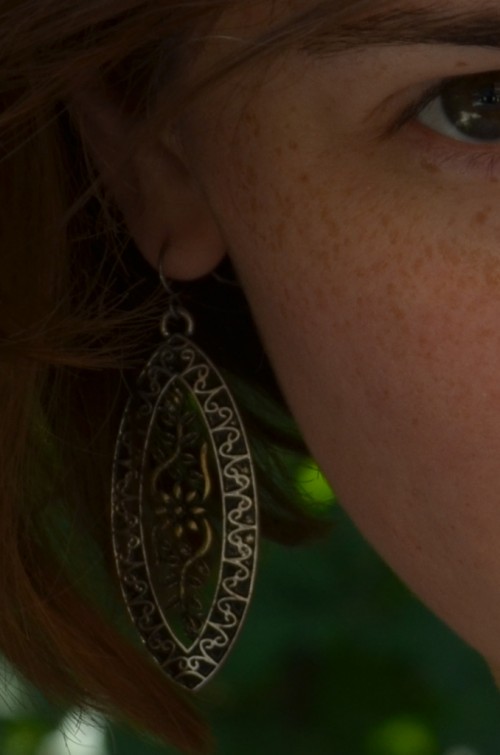 Overall, I'm quite pleased with how the outfit looked, but possibly even more happy with how well the photographs came out, since I forgot to take my camera remote with me to the shoot.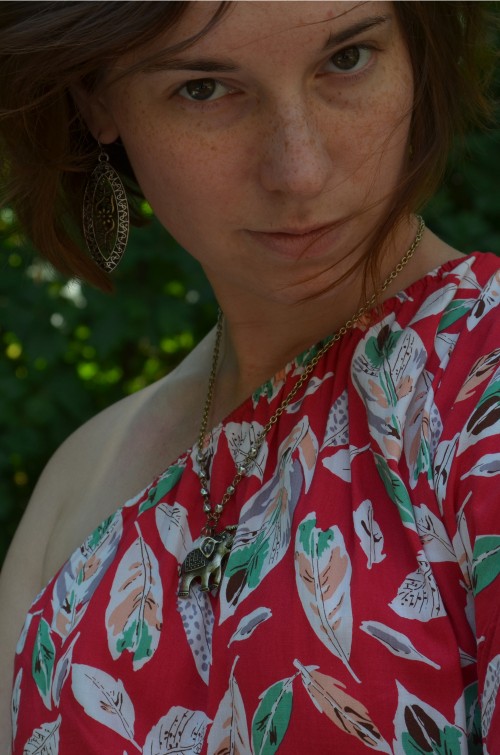 What's your favorite Fashion Friday look so far?  Do you have an outfit you love to wear?  Blog about it, and leave me a link in the comments.  I'd love to see your fashion style.