Melani Inspired Dress
I may have used affiliate links for some of the items in this post. Using an affiliate link to purchase an item won't cost you any more money, but I may receive payment if you click on a link and make a purchase. For more information, visit the disclosures page.
I recently came across a gorgeous Antonio Melani dress at Dillard's.  It was beautiful, but very expensive.  As much as I loved it, I couldn't bring myself to spend $170 for this dress.
So, I decided to see if I could make my own version of the dress.  The first thing I needed to do was find out if I could even get this fabric, or something similar.
The white part of this dress has a great texture, similar to a waffle weave, and I wanted my dress to have some texture too.  I decided linen would be great.  I went with a beautiful deep teal/aqua linen blend I found down at Let's Sew.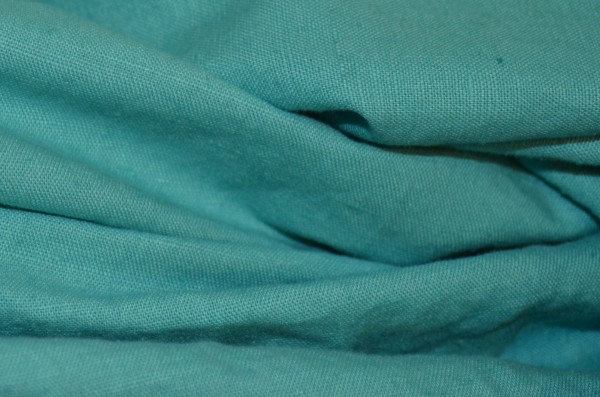 Next was the eyelets.  Fortunately, eyelets are in fashion this time of year.  It made finding something much easier.   But I also needed eyelets with finished edges.  They're a bit more expensive than a regular eyelet, but worth it to get the look.  The only problem was that I couldn't get finished eyelets in the color I wanted – red.  Solution? Dye it myself.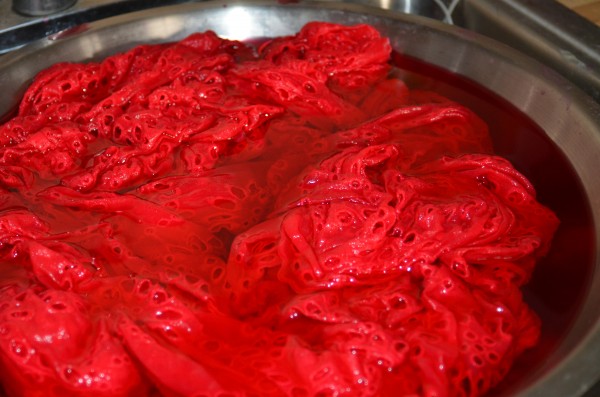 I started with Tulip Red Dylon dye, which was easy to use and worked really well.  I just needed about twice as much as I had for the amount of fabric I was dyeing.  My finished product ended up PINK!  That wouldn't do, so I picked up a packet of Rosewood Dylon (a slightly darker red) and redyed the fabric.  It came out a beautiful shade of red.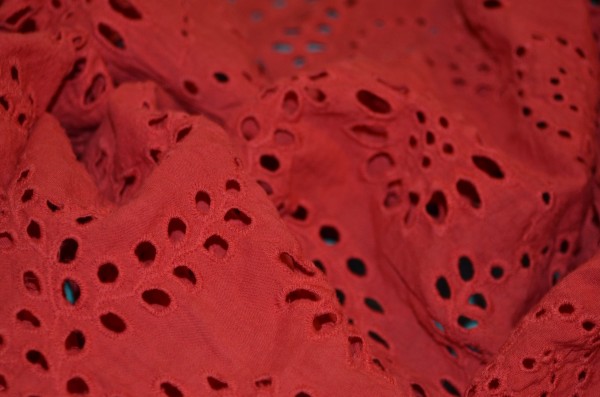 I was particularly happy with how the two fabrics looked together.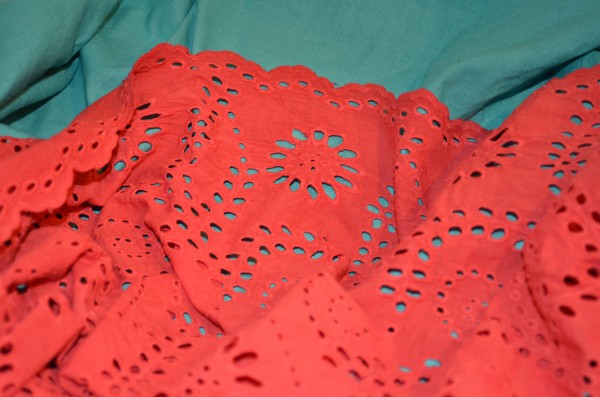 For my pattern, I went with Kwik Sew K3783.  It wasn't the exact same style as the Melani dress (nothing I could find was), but it had the right style of seaming in the body.
I made a muslin for this dress, just as I have done for all of the dresses I've made.  And I was REALLY glad that I did.  I had started with a medium instead of a small because, according to the pattern directions I needed the medium in the hips and waist.  Guess what?  I was gigantic!  I ended up taking an extra 3/8-inches out of all of the seams, except the center back to make it fit.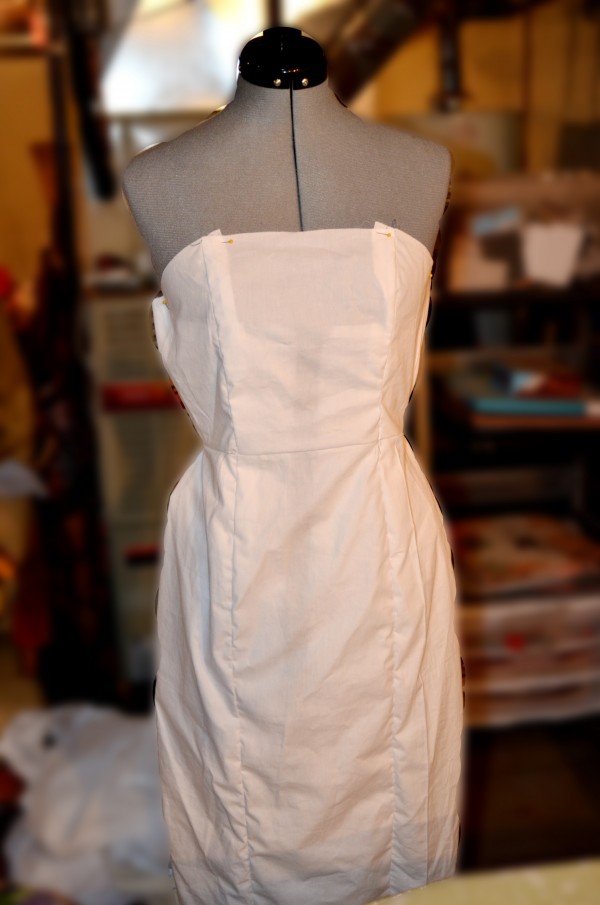 It still wasn't quite perfect.  It needed some adjustments for my bust, but those would be simple and could be made in the final project.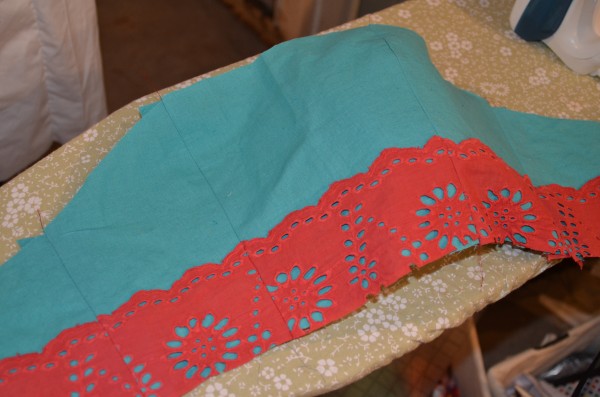 Once I got started working with my fashion fabric, the dress went together really quickly.  The longest part of the entire process was turning the straps.  Oh, how I hate having to turn little tubes of fabric.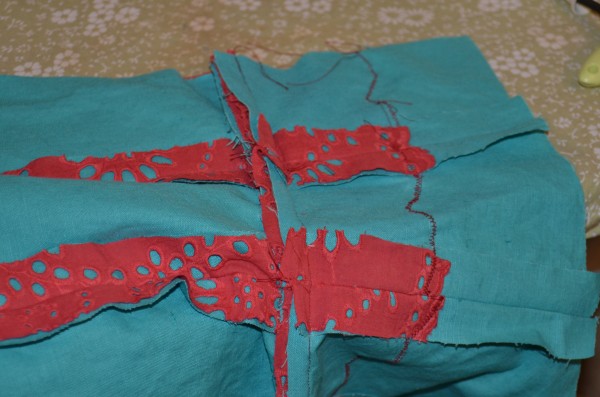 I'm particularly proud of my invisible zipper on this dress.  I installed it using the technique I learned in the Mastering Zippers class on Craftsy.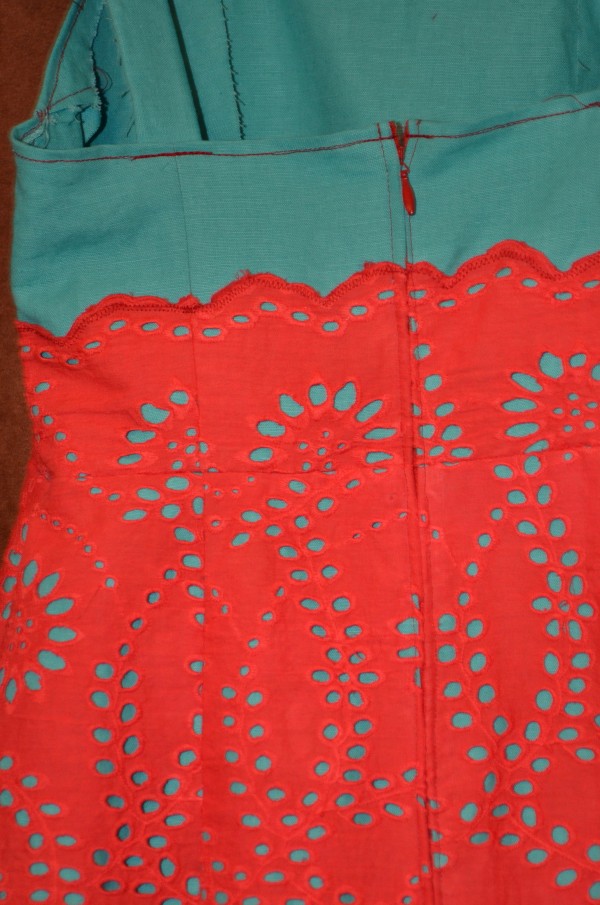 It's my best zipper install to date (not that it takes much).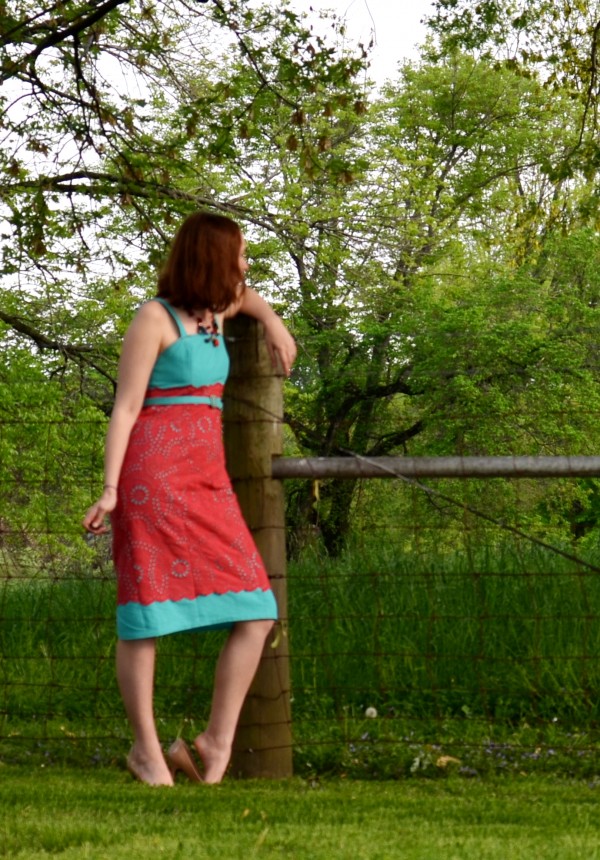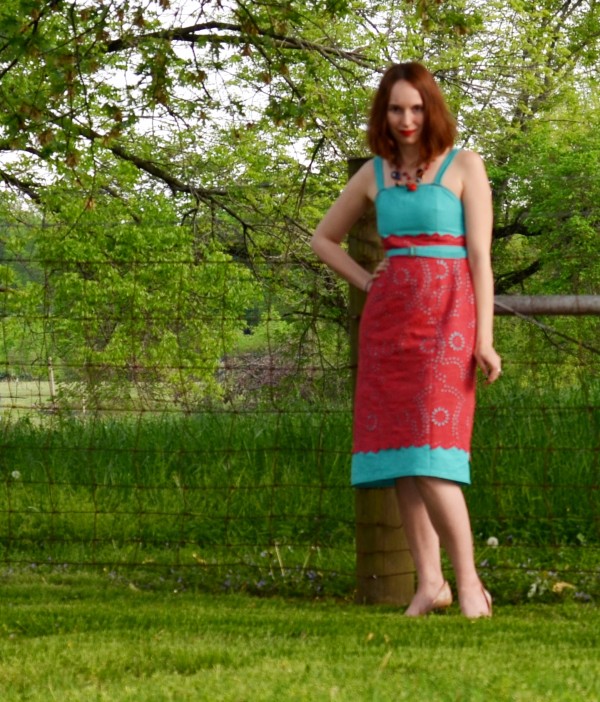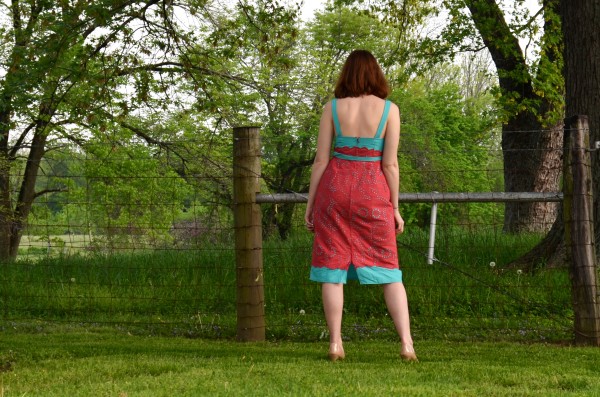 This dress doesn't look too much like it's original inspiration, but I think that makes me love it more.  It was really fun for me to see the evolution of this dress from an idea to a finished project.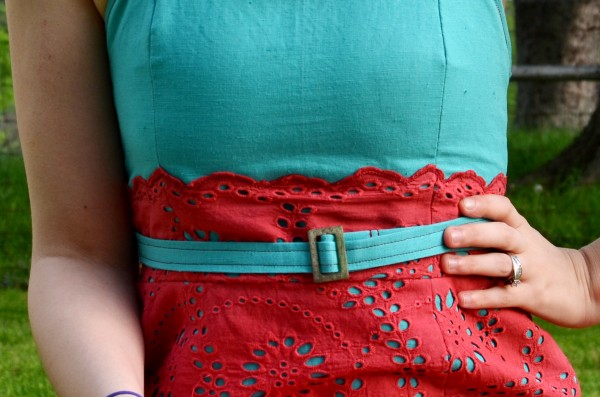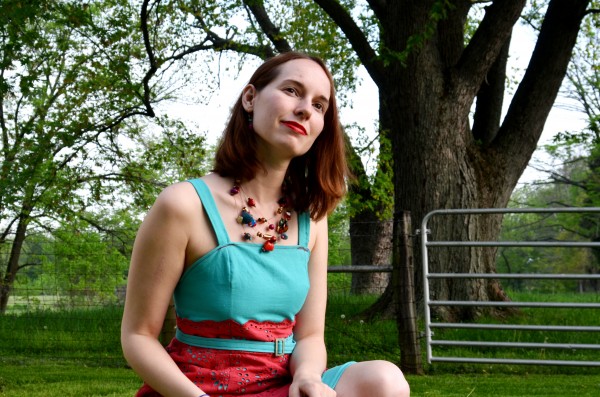 Have you been shopping and decided to try to make something yourself instead of buying it?
We are sharing over at:
Made by You Monday at Skip to My Lou
Make It Wear It Thursday at The Train to Crazy