Works in Progress
I may have used affiliate links for some of the items in this post. Using an affiliate link to purchase an item won't cost you any more money, but I may receive payment if you click on a link and make a purchase. For more information, visit the disclosures page.
I feel like I've made a lot of progress in the last week. Unfortunately, it's the sort of progress that doesn't seem like anything got done. I spent the majority of last night taping together and cutting out pattern pieces for a few upcoming projects: The Scout Tee from Grainline Studio, the Betty Bowler Bag from Swoon, and City Gym Shorts from Purl Bee.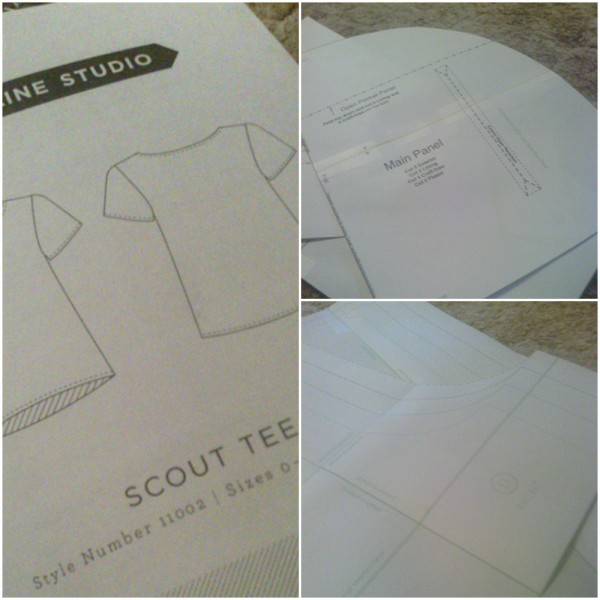 And in between taping and cutting, I did laundry so that I could pre-wash some fabrics, including the red plaid wool that was recently gifted to my stash, a couple of cotton prints from Sarah Watt's line August for Cotton + Steel, and the lion linen from the same line. (Then I took a very poorly lit instagram photo of them.) I'm not sure what each will become yet, but I'm very ready to get started.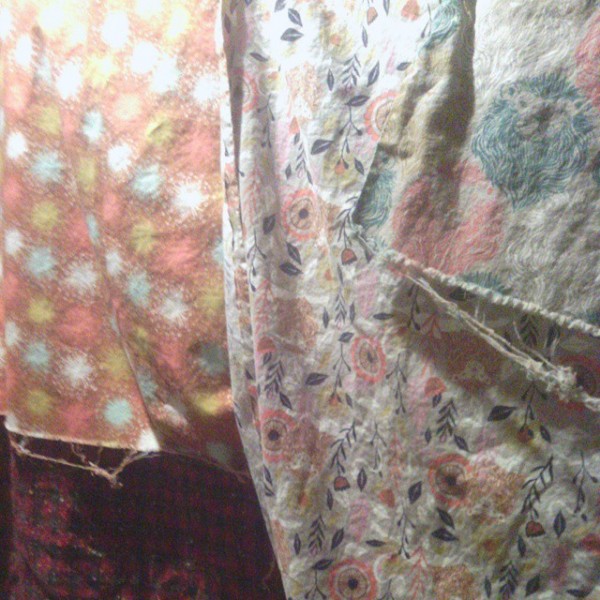 I did make a tiny bit of progress on my Double Wedding Ring quilt, adding a 4th ring to the row. Only one more ring and I'll have the first row complete.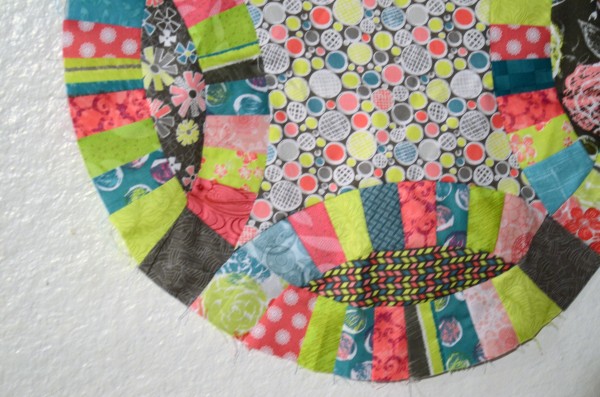 But I'm totally ready to take a break from quilts and make myself a few nice clothing and accessory items. Do you switch back and forth between quilting and clothes/accessories? Or do you generally stick to one type of sewing? What projects are you working on right now?
 Sharing over at:
WIP Wednesday at Freshly Pieced
Let's Bee Social at Sew Fresh Quilts