Works in Progress
I may have used affiliate links for some of the items in this post. Using an affiliate link to purchase an item won't cost you any more money, but I may receive payment if you click on a link and make a purchase. For more information, visit the disclosures page.
This last week has been a good week for getting things done. I got my Betty Bowler bag finished late last week. It came out really nicely. The only thing I would change about the pattern, would be to use a heavier interfacing so that the bag would hold it's shape a little better.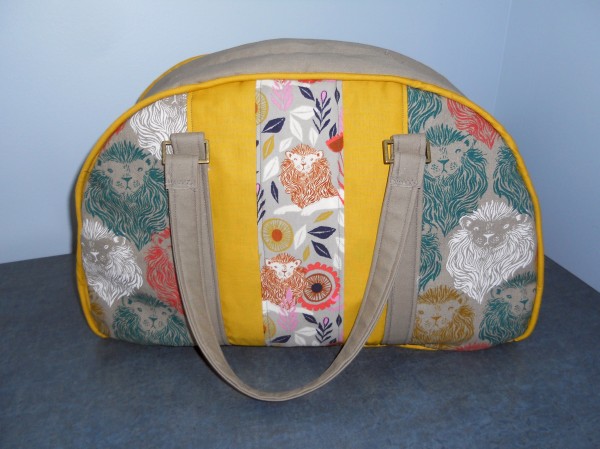 I also made myself a second Scout Tee. This one was in a poplin weight cotton from the August line of Cotton+Steel. – more about this top later.
I've made myself a couple hot pads from orphan blocks left over from a quilt I made for mom. – more about these later.
And last, but not least, I made myself up a little pouch for keeping some of the odds and ends I carry in my bags. It will keep them from getting lost in a jumbled mess on the bottom of my bag, and it's super cut in matching fabric to my Betty Bowler.
Now, I do have to admit, that while I've gotten all of these cute little projects done, I haven't touched any of my quilts. I'm hoping to do a little work on them in the coming week.
What are you working on right now?
Sharing over at:
Let's Bee Social at Sew Fresh Quilts
WIP Wednesday at Freshly Pieced