Easter Quilt Fabric and Embellishment Selections
I may have used affiliate links for some of the items in this post. Using an affiliate link to purchase an item won't cost you any more money, but I may receive payment if you click on a link and make a purchase. For more information, visit the disclosures page.
It's not even Halloween yet, and I'm already thinking about Easter. That probably seems odd to most people, but as a quilter, I've learned to think ahead about holidays. Some projects come together really quickly, but others take much longer – so I like to start early when I can.
With the completion of my Christmas Crazy Quilt a couple weeks ago, I'm ready to get started putting together my next major crazy quilting project.  I've got fabric and concepts started for a spooky Halloween themed quilt.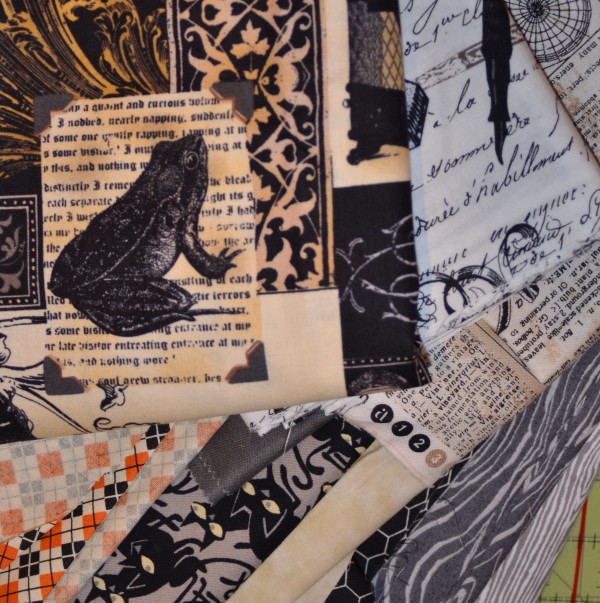 But with no way to finish before this Halloween, I'm going to hold off on that quilt for now. That means moving right into Easter. Now, this Easter quilt won't be covered in bunnies, chicks, and painted eggs. Those things are fun, but not really the style I'm going for this time around.

For my Christmas quilt, I chose vintage styled Christmas fabric – the colors and artistic style of the prints work well with my decor, but there isn't really anything religious about the quilt. So, I've decided that my Easter quilt will be of a more religious vein.  The first fabric I decided on when I picked my theme for the quilt was a beautiful Virgin Mary print from Alexander Henry called "La Virgen de la Caridad." I picked up the teal version at my local fabric store, but you can also find it online.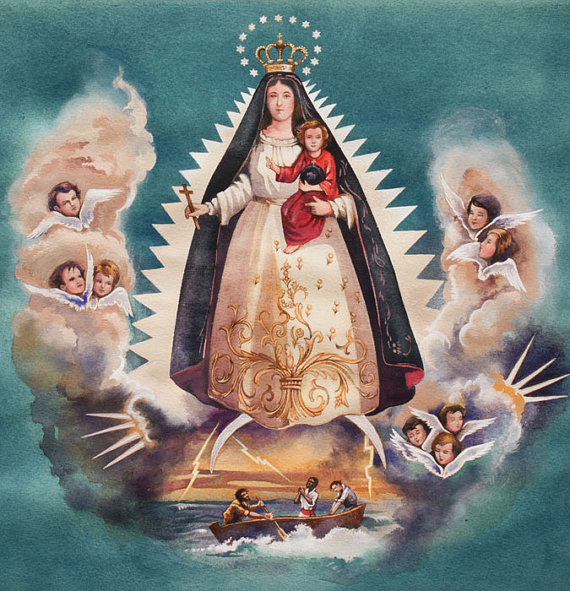 From there, I pulled several fabrics that worked well with the color way in the Virgin Mary print. Lots of deep plums and teal, as well as some eggplant, red, and black.

Of course this was going to lead to a very dark quilt, which just didn't seem right for Easter, so I plan to pull some lighter colors, creams, and tans from my stash. I also purchased a few more fabric in a religious theme. I stopped by Hobby Lobby, which always seems to have religious fabric and bought some cross fabric. Then I found this great bible print fabric from Bernatex that works beautifully with my color palette.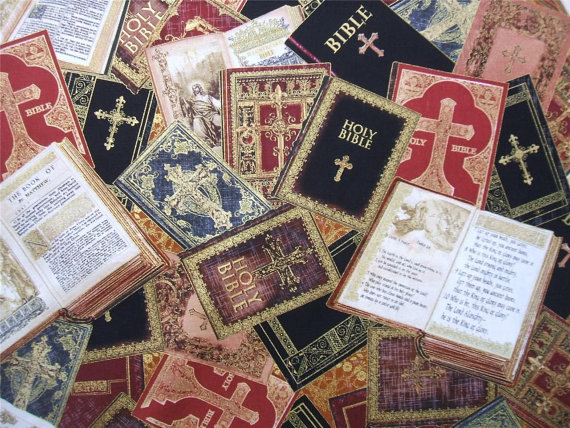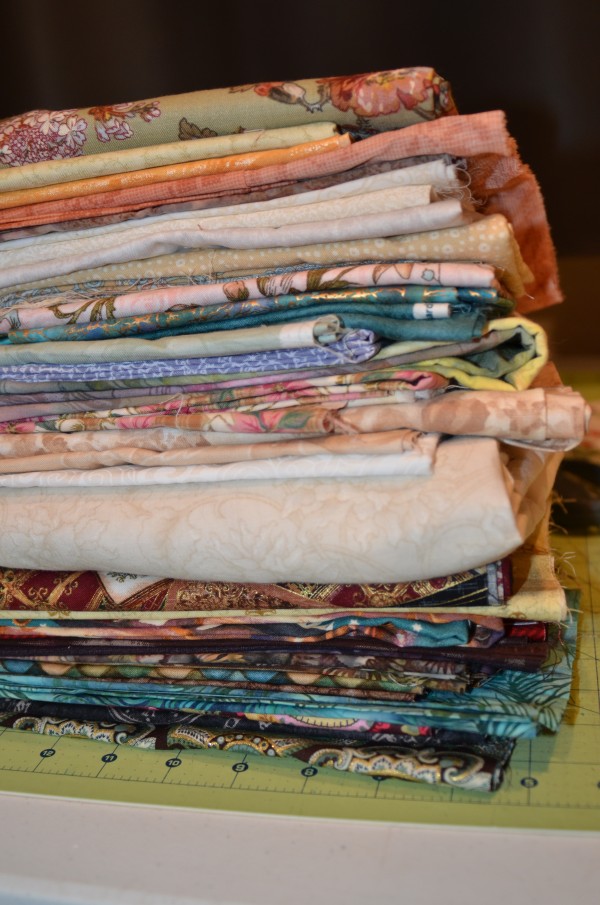 Once I had my fabrics pulled, I needed to start looking at what ribbons, laces, and other embellishments would work well with my palette. I went with this collection to start, but plan to pull several cream and white laces and ribbons from my stash as well.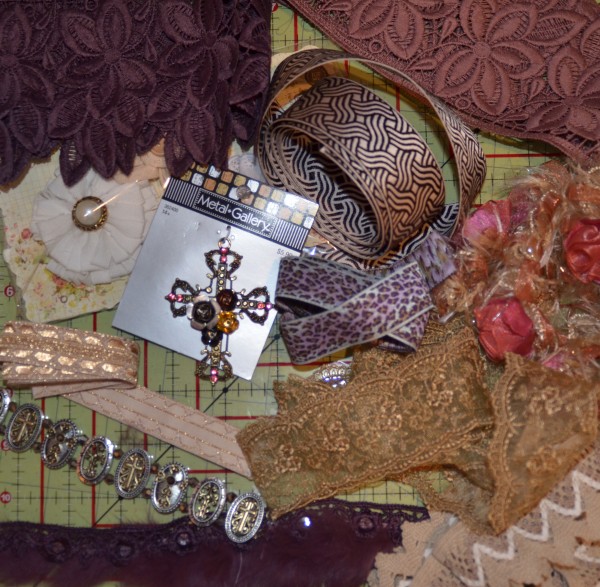 Now, I just need to decide on the layout for the quilt.  What do you decide on first when you are making a quilt? Do the fabrics speak to you first, or do you start with a pattern in mind and buy fabric based on the pattern instructions?
Sharing over at:
Take-a-Look Tuesday at Sugar Bee Crafts
Fabric Tuesday at Quilt Story