Letterpress Art
I may have used affiliate links for some of the items in this post. Using an affiliate link to purchase an item won't cost you any more money, but I may receive payment if you click on a link and make a purchase. For more information, visit the disclosures page.
A while back, I came into possession of a collection of old letterpress blocks from an old local print shop. I have a few of them into my table made from a letterpress tray, but that left a very large number of unused blocks.
So I decided to take a few of those blocks and make an art piece with them.
The finished piece measures 24″ square and weighs just over 16 pounds. It is currently residing on the floor in my living room, but I hope to eventually have a shelf at about eye level to sit it on.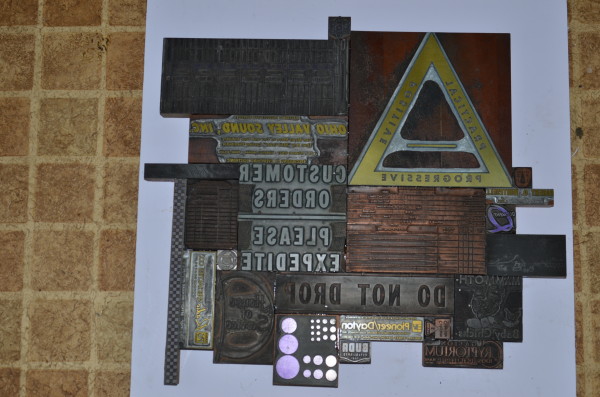 To make this piece, I started by placing my letterpress blocks into a layout I found pleasing. I then glued the pieces together with E-6000 – that stuff is magic. Just make sure you have something like poster board behind your project when you do the gluing, that way the glue that might ooze out from between the blocks won't stick them to your floor.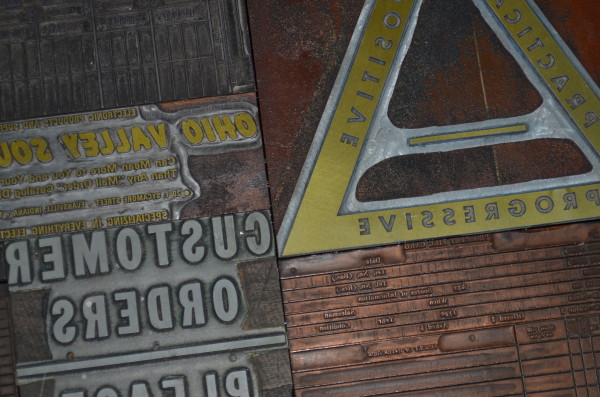 The backing for my art piece is 3/4-inch MDF, but could be made with any type of wood. I used Mod Podge to decoupage the paper collage in place and then glued down the finished letterpress piece with more E-6000. Once it was dry, 5 screws were added to the back for security.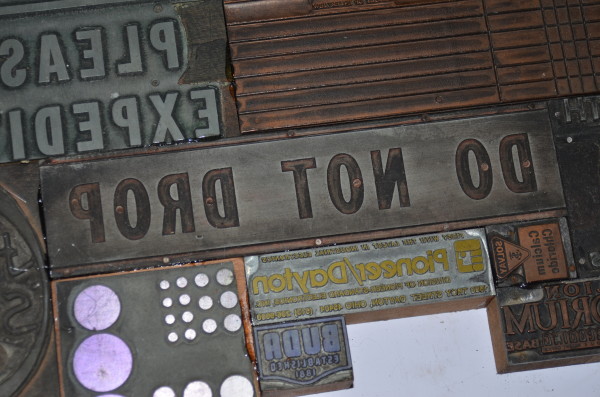 The Mod Podge part of the design was all done with parts of the local paper, and miscellaneous ephemera that was lying around my house. Making the total cost for the project the screws and the piece of MDF. Yea! I love being able to make art from found pieces.
Have you ever made your own home decor pieces? Would you use this type of art in your house?
Sharing over at:
Inspiration Monday at I Should be Mopping the Floor, Made by You Monday at Skip to My
Lou, Much Ado About Monday at Huckleberry Love, Show & Share at Coastal Charm,
Show & Tell at Sugar Bee Crafts, Home & Garden Thursday at A Delightsome Life, Get Your
Shine On at Wife Mom Geek