WIP Wednesday
I may have used affiliate links for some of the items in this post. Using an affiliate link to purchase an item won't cost you any more money, but I may receive payment if you click on a link and make a purchase. For more information, visit the disclosures page.
Lot's of quilty things have been happening since last week.  As you know, from last week, I made a Monster's Inc. baby blanket for my nephew Huxley, along with a matching taggie blanket.  And now that Huxley is here, you get to see his cuteness with his new quilt. And no, I didn't buy him that outfit, but I kind of wish I did.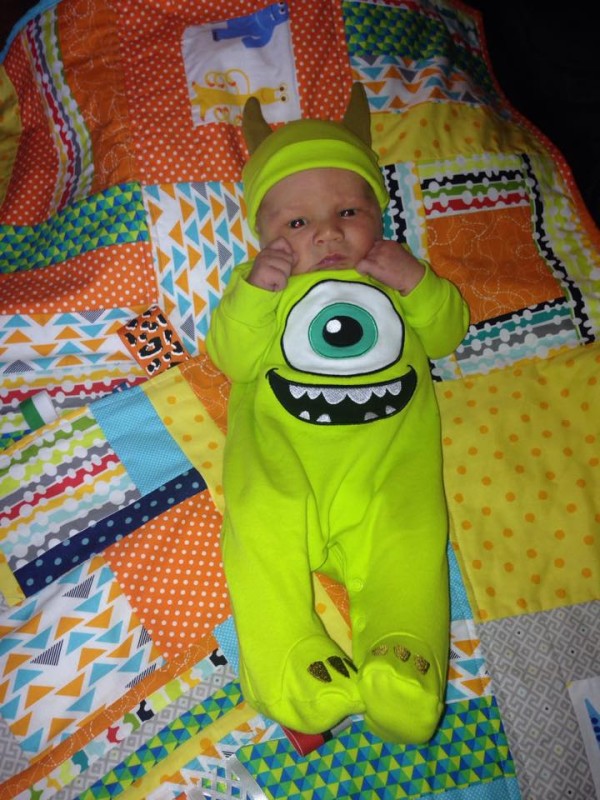 As for new things, I've got a couple more projects DONE in the last week, and I'm looking forward to sharing them all with you.  Here's a sneak peek of the thing's I'll be posting about in the coming week:
My finished Focus Through the Prism challenge quilt for October –
I made another taggie blanket. This time I was just playing around with some ideas. –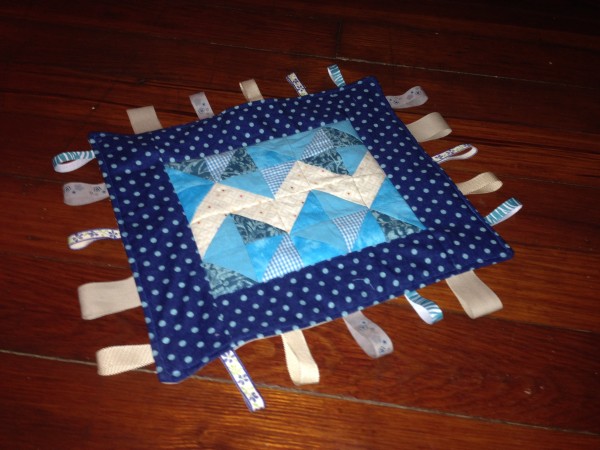 And, I finally got around to binding the quilt I got back from the quilter in July. I'm totally blaming the move for that taking so long. –
Needless to say, there will be lots of quilty posts coming at you in the next few weeks.  Now I want to know- what have you been working on?
Sharing over at:
Let's Bee Social at Sew Fresh Quilts, WIP Wednesday at Freshly Pieced