WIP Wednesday – Star Blocks
I may have used affiliate links for some of the items in this post. Using an affiliate link to purchase an item won't cost you any more money, but I may receive payment if you click on a link and make a purchase. For more information, visit the disclosures page.
I made a bit more progress on my Fuzzy Duckling quilt over the weekend.  I managed to make time to complete 4 more of the star blocks, giving me 5 finished.  That's exactly half of them!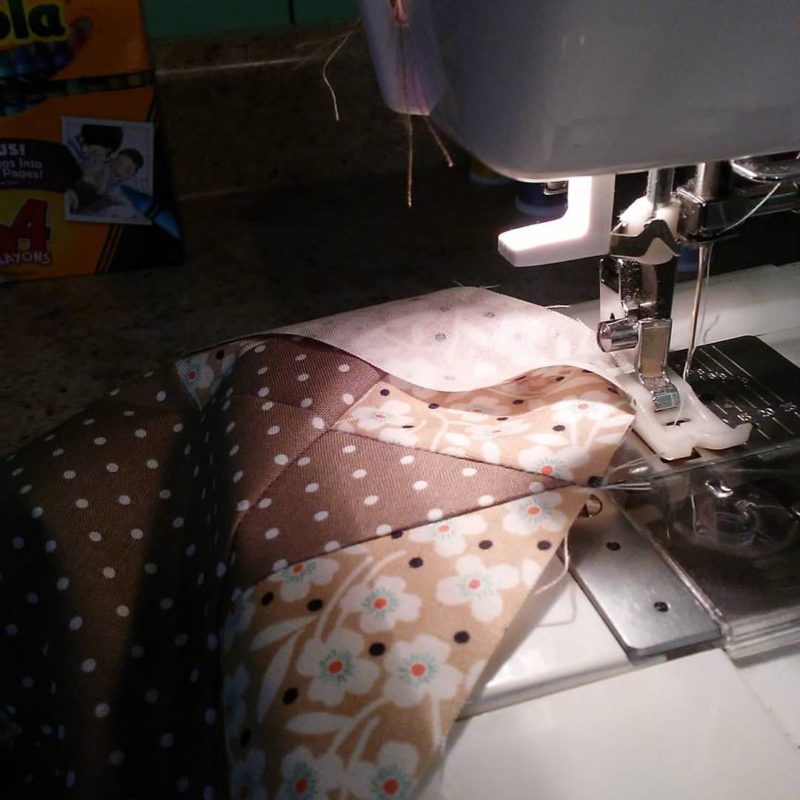 The only problem was it took me about 3 hours to cut and piece them all. I seem to have forgotten just how long making a quilt takes.  That's ok, though, I'm glad to spend the time working on this quilt for Spot.
I still have plenty of time to finish Spot's quilt, but I hope I feel up to the other 5 blocks this weekend.
Sharing over at:
Let's Bee Social at Sew Fresh Quilts