Strawberry Jam Baby Quilt
I may have used affiliate links for some of the items in this post. Using an affiliate link to purchase an item won't cost you any more money, but I may receive payment if you click on a link and make a purchase. For more information, visit the disclosures page.
One of the nice things about getting a new niece was that it gave me a reason to get back to sewing after my 2+ year hiatus following Mil's birth. My sister-in-law is having a baby girl in October and I didn't want to be the aunt who made a quilt for the first baby and skipped the rest, so I present to you, my Strawberry Jam baby quilt.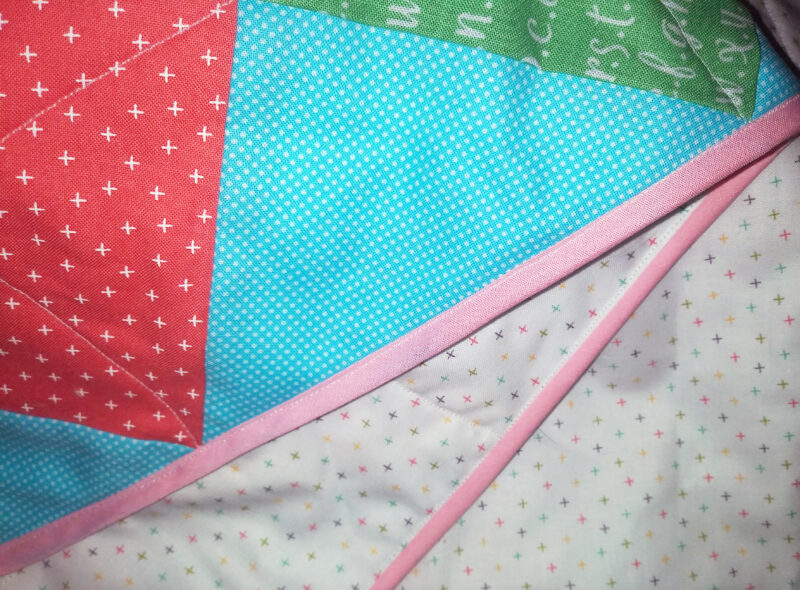 I made the quilt and a matching taggie blanket using a charm pack of Strawberry Jam by Corey Yoder for Moda Fabrics and a teal dot, also by Moda for the front. The back of the quilt is yardage of the multi pluses print from the Strawberry Jam line.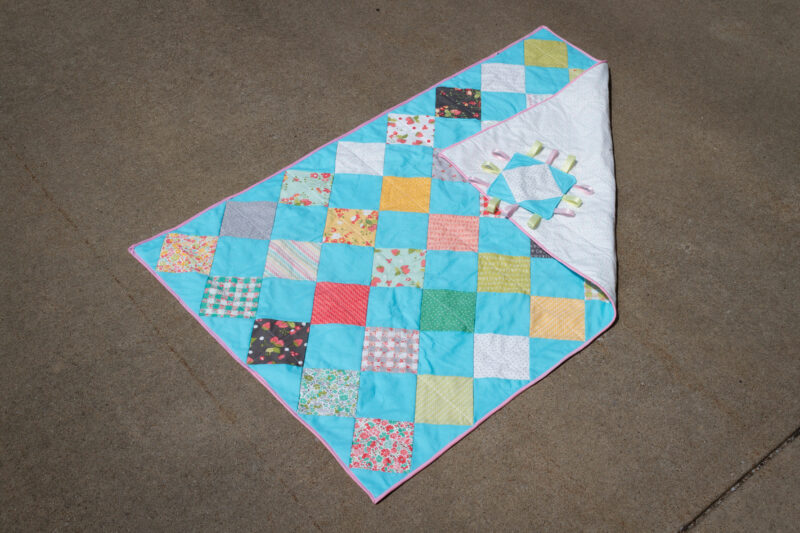 The quilt finishes at 30×52-inches and is bound with vintage binding tape from my hoard. The taggie also using ribbon from the stash.
What have you been working on lately?