My weekly update on project progress.
Finishes
Not a single finish in the last week.  But in my defense, my brother-in-law got married, and that cut into my sewing time. Ok… totally not an excuse, I just wanted to share that my husband's brother got married. You can check out pictures and such in yesterday's post.
Finished Quilt Tops:
The same three quilt tops are waiting to be quilted.  I feel really lazy not having done anything with them.  At least I have batting at the house.  All I need to do now is get to quilting or get some money saved to send them to the quilter.  That last part is harder than you think. I keep wanting to spend my quilting budget on new fabric.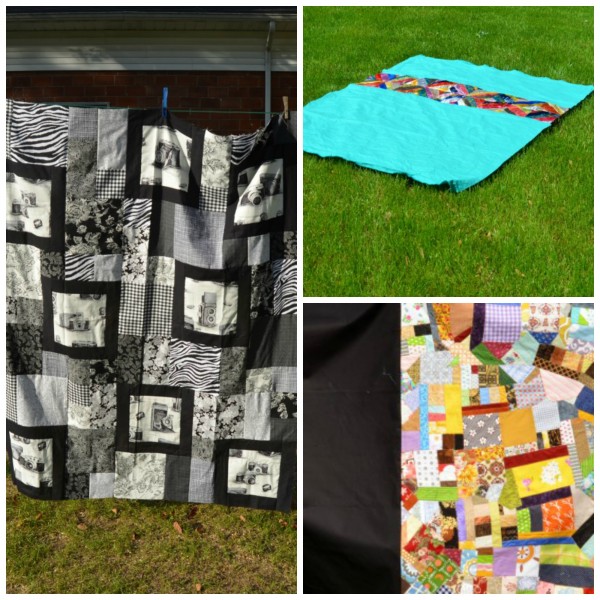 Quilt Tops in Progress:
Still no progress on the Impromptu-along quilt that I started last year as part of an ImAGingerMonkey sew-along.  I keep finding other projects I need to be working on instead.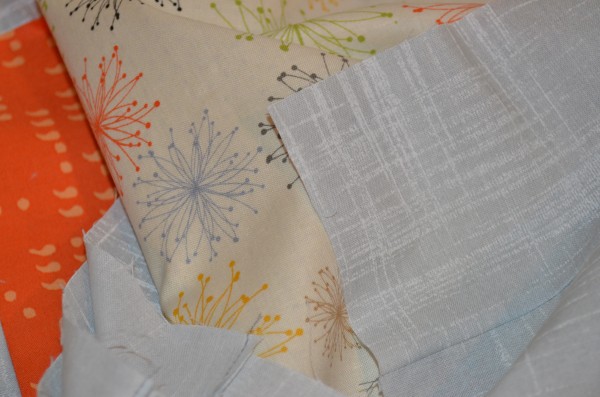 This quilt top is still about 54″ square. I am happy to report that I did decide how I want to "finish" it. I got myself another 1.5 yards of the bird print, and I'm planning to run birds along the top and bottom of the quilt.  It shouldn't take long to finish once I get back to it.  I just got distracted by yet another new project.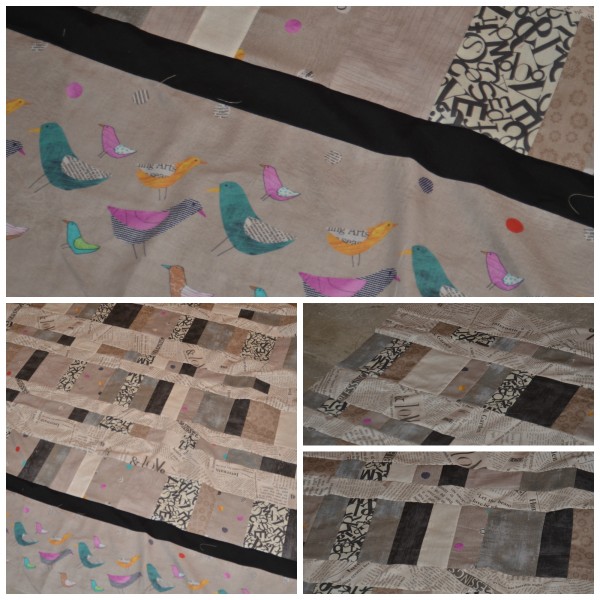 No progress on my Christmas crazy quilt.  I haven't felt much like doing any hand work lately.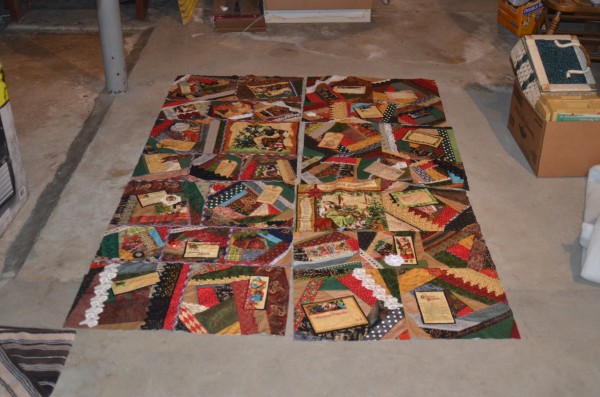 New this week is a gift quilt.  I can't give you a lot of details on it, since it's for a gift, but here's a sneak preview.
Sharing over at:
WIP Wednesday at Freshly Pieced
Let's Bee Social at Sew Fresh Quilts
5 Comments