One of the things I am wanting to accomplish this year is to do a little more reading. It's something I have always loved – even further back than my "Book It" days.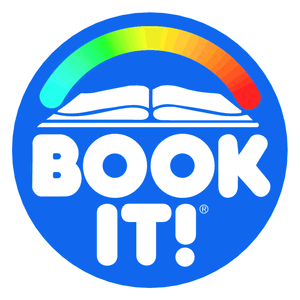 I miss Book It. They need a Book It program for adults, where if you read a certain amount, you get something cool, like maybe a pair of shoes. OK, probably not shoes. I have too many of those already, but you get the idea. I'm thinking of doing my own little Book It challenge based on the 2015 Reading List from PopSugar.
The thing I love the most about this challenge is that it doesn't require me to read a preset list of books. Instead it's a checklist of types of books to read- like a book from your childhood or a book by an author you love that you haven't read yet.  That makes it really easy to customize for yourself.
There are 50 items on their checklist, which is more books than I think I will have time to read in a year, so I think I will check multiple boxes (when they apply) for each book I finish.
Finished Books
I have already finished my 1st book of the year- A Hologram for the King by Dave Eggers. I originally picked up the book for it's beautiful cover. And who could blame me?
That embossed and gold leaf cover is gorgeous. The book was also short listed for the National Book Award in 2012. I didn't know that when I got the book, but that should tell you how good it was, though I would have given it the award just for the cover. Why don't we make truly beautiful books like this anymore? We should.  The book was a very interesting read once I got into it. Though I didn't expect the ending. I just knew it wasn't the ending. But it was. This is a book that leaves you wanting more, in a good way. I would definitely recommend it to any of my fiction reading friends.
Checked off the list:
A book set in a different country
A book based entirely on it's cover
A book by an author you've never read before
Currently Reading
I am currently reading The Way We Live Now by Anthony Trollope. I picked it out on New Year's Eve as the first book I wanted to get for this challenge (I already had Hologram). Trollope's book will take care of the author who's initials match mine and a book more than 500 pages, along with a few others.
I'm also reading The Glassblower of Murano by Marina Fiorato. I'm about halfway thru this one and it is very good. I love the combination of past and present storylines. I can't wait to see how they converge.
To Read
Some other books I'm wanting to read this year include:
Are you hoping to read more this year? What's on your must read list?
4 Comments